FICTION COMPETITION
Fiction Competition Jury:
Canan Gerede, Turkey
Štěpán Hulík, Czech Republic
Monika Mikušová, Slovakia
PRIZE FOR THE BEST FICTION FILM
Tramontane
(dir. Vatche Boulghourjian, Lebanon, France, Quatar, United Arab Emirates, 2016)
For its ability to deliver a story of emotion and search for identity through its powerful images and music and its ability to pull us into its world.
PRIZE FOR THE BEST DIRECTOR
Marco Danieli for Worldly Girl / La Ragazza del Mondo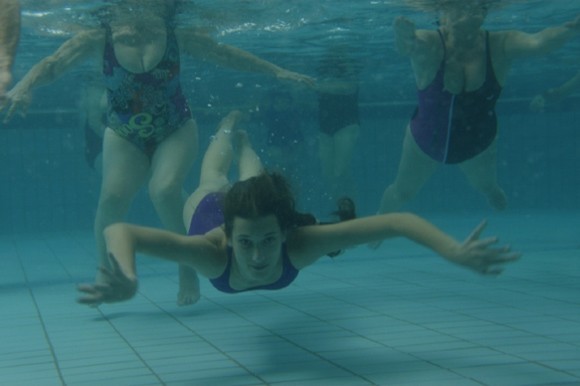 (Italy, France, 2016)
For delivering a film treats its subject objectively and accomplished in the storytelling, direction of actors and the editing.
PRIZE FOR THE BEST ACTRESS
Mia Petričević for Quit Staring at My Plate / Ne gledaj mi u pijat
(dir. Hana Jušić, Croatia, Denmark, 2016)
For a very authentic and moving portrayal of a character trapped in a brutal family environment
PRIZE FOR THE BEST ACTOR
Michele Riondino for Wordldy Girl / La Ragazza del Mondo
(dir. Marco Danieli, Italy, France, 2016)
For its ability in giving a moving diversified performance using a wide range of emotions.
FIPRESCI Jury:

Andrzej Fogler, Poland
Matúš Kvasnička, Slovakia
Ulrich Wimmeroth, Germany
FIPRESCI JURY AWARD
My Life as a Courgette / Ma vie de Courgette
(dir. Claude Barras, Switzerland, France, 2016)
A well made emotional picture of the world of abandoned children.
Student Jury:

Norbert Franko, Slovakia
Juraj Mydla, Slovakia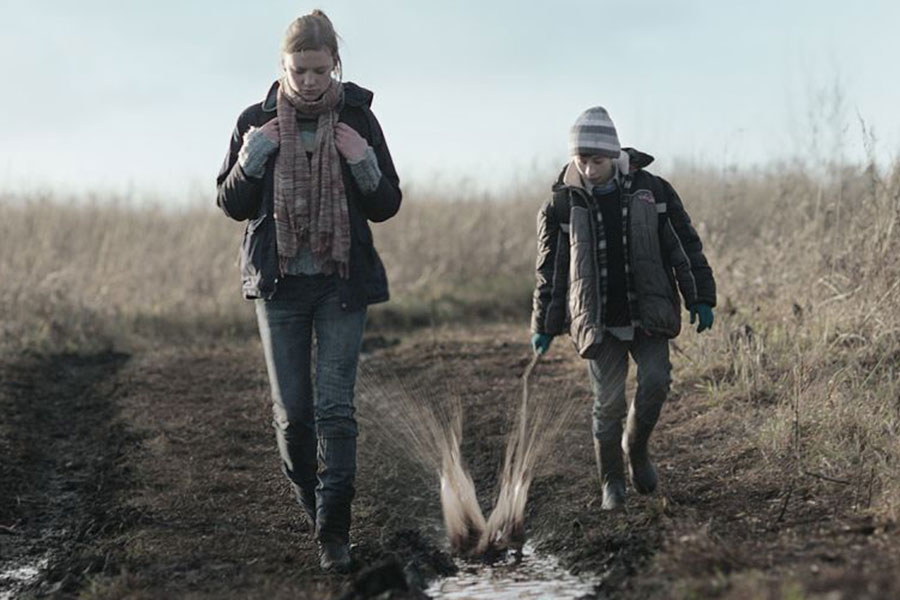 Adam Straka, Slovakia
STUDENT JURY AWARD
Mellow Mud / Es esmu šeit
(dir. Renārs Vimba, Latvia, 2016)
Scanty dialogue and emphasis on the visual narrative that demonstrates craftsmanship of the filmmakers were the main attributes that gave this film a competitive edge in the Fiction Competition.
DOCUMENTARY COMPETITION
Documentary Competition Jury:
Pamela Cohn, USA
Viera Čákanyová, Slovakia
Nenad Puhovski, Croatia
PRIZE FOR THE BEST DOCUMENTARY FILM
Communion / Komunia
(dir. Anna Zamecka, Poland, 2016)
Using sophisticated and precise cinematic language and finely honed instincts, the director creates such tender intimacy with her subjects that we are immediately swept into the hearts and minds of a family always in crisis.

SHORTS COMPETITION
Shorts Competition Jury:
Úna Feely, Ireland
Noud Heerkens, Netherlands
Nóra Ružičková, Slovakia
PRIZE FOR THE BEST SHORT FILM
Adaptation / Adaptacja
(dir. Bartosz Kruhlik, Poland, 2016)
A film that leads us, keeping one close step ahead of us, but never pushing, or meeting our expectations.This film has all the elements of great filmmaking, balancing everything on a fine artistic edge, and genuinely pushing its own genre.
The Bratislava IFF Award for Artistic Excellence in World Cinematography was bestowed upon one of the most distinguished Yugoslav actors of his generation Rade Šerbedžija..
The commemorative tile on the Film Walk of Fame for 2016 was dedicated to acclaimed Slovak actor Martin Huba for his lifelong contribution to Slovak cinema.