The script written by Maxim Genchev follows the dramatic events in the life of lieutenant Kralev after his arrival to a border post during the 1950s. His 10-year-old son more easily accepts the harsh military conditions, but his wife dislikes living next to a closed uranium mine once operated by the Nazis. The lieutenant quickly imposes strict order on his subordinates, but is unpleasantly surprised by a mysterious murder.

"The film is inspired by my childhood memories. I grew up among military people because my dad was a border officer. When I was 6 years old I remember him being terrified by stab murders of innocent young soldiers. I am dedicating  this film to my father's memory", Maxim Genchev told the local media.
Most of the actors are newcomers. The cast includes young Simeon Filipov, Tzvetomir Angelov and Desislava Chuturkova. Hristo Genkov, who shot over 40 Bulgarian and American films, is the DoP.
Zlatina Filipova, initially a dermatologist with over 20 years of experience in the Emirates, produced the film as private investor through her recently established film production company Amrita Art. According to Genchev, "Filipova is the only Bulgarian person having invested personal funds in the production of historical films, which are not so cheap."
The film was shot during 14 days in the naturally surrealistic landscapes of the Chukurovo mine. The premiere was held in Sofia on 30 March 2016 and the film was theatrically released on 8 April 2016.

Production Information:
Amrita Art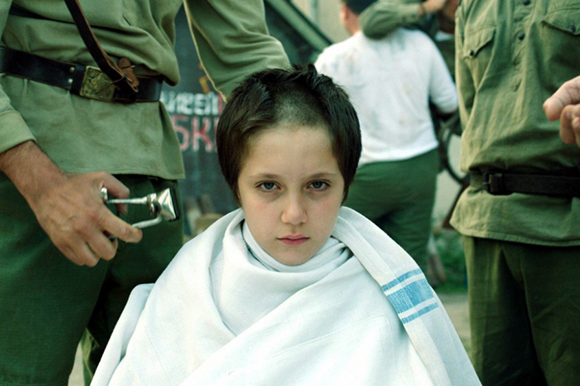 Zlatina Filipova
146, Vitosha Boul.
Business center "Bulgaria", office 24
Sofia 1463
Bulgaria
Phone: +359 876 393 950
This email address is being protected from spambots. You need JavaScript enabled to view it.
www.amritaart.bg

Credits:
Director: Maxim Genchev
Scriptwriter: Maxim Genchev
DoP: Hristo Genkov
Composer: Martin Lubenov
Cast: Simeon Filipov, Tzvetomir Angelov, Desislava Chuturkova, Ivailo Asparuchov, Evgeni Budinov, Matei Genchev