The goals and key points of the initiative We've Had Enough / Puk'o nam je were presented by Antonio Nuić, Dana Budisavljević, Nora Krstulović, Goran Navojec and Tamara Babun at a meeting attended by more than 200 film and cultural professionals at Kino Europa on 20 February 2017.
According to a press release, the speakers highlighted the importance of the independence of Croatian film, preserving the autonomy of the existing Croatian audiovisual model and continuity of current practices.

"The independence of cinematography from political pressure is a civilizational achievement and something that the Constitution and numerous European regulations bind the Republic of Croatia to. Cinematographic autonomy is the foundation of its success. The idea that ministers approve or deny financing for film production is absolutely unacceptable on many counts, mostly common sense, because why did the Ministry of Culture even establish the Croatian Audiovisual Centre?", said film director Antonio Nuić.
Producer and film director Dana Budisavljević addressed the part of the Croatian State Audit report that concerns the financial audit of the HAVC. "Within the HAVC system, after nine years, over a 1,000 films made and hundreds of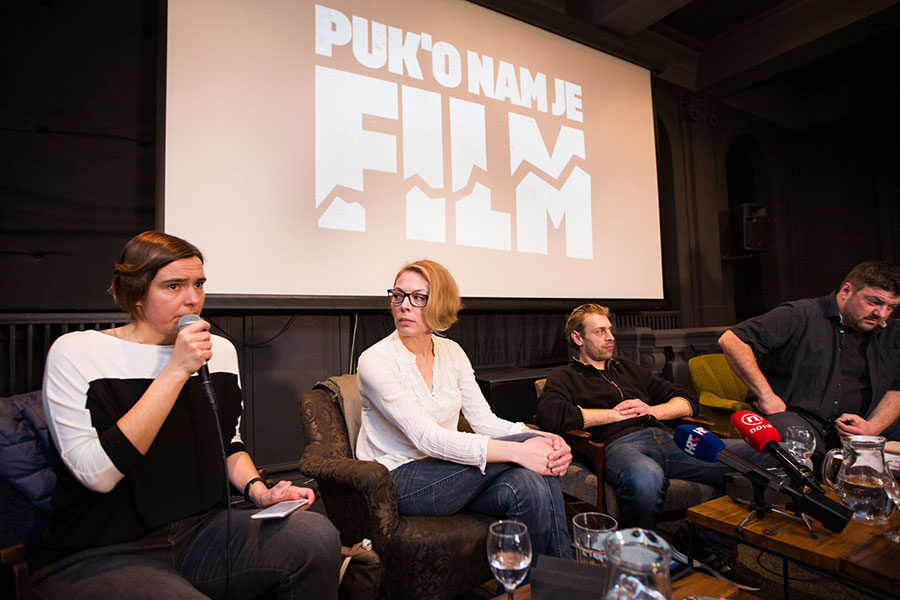 festivals, the State Audit declared that it was all illegal. The report states that the HAVC is breaking the law because funding over 27,000 EUR / 200,000 HRK should be signed off by the Culture Minister. This, in effect, means that almost every film shot in Croatia has to be approved by the Minister.
"In a system created to separate film from the Ministry of Culture, in accordance with European regulations, after nine years, the Croatian State Audit is diminishing the very idea of autonomy, the very reason why the HAVC was established", said Dana Budisavljević.

Tamara Babun, on behalf of younger generations of filmmakers, asked Prime Minister Andrej Plenković for protection.
Hrvoje Hribar, the head of the Croatian Audiovisual Centre, resigned on 6 February 2017 and the Executive Board of HAVC named Daniel Rafaelić acting director on 16 February 2017.
Click HERE to read the full press release and the letter of support by Doris Pack.