Both of the films receiving funds are productions of MAUR film, one of the biggest and most important Czech producers of animation, known for its frequent collaboration on foreign productions. The films are the German/Belgian/Luxembourg/Czech coproduction Fritzi: A Miraculous Revolutionary Tale and the French/German/Czech coproduction The Crossing / La Traversée.
Fritzi: A Miraculous Revolutionary Tale, based on Hanna Schott's book of the same title and directed by Ralf Kukula and Matthias Bruhn, returns to the political events in Leipzig and in Eastern Europe in the autumn of 1989, through the eyes of a little girl, Fritzi. The 2D character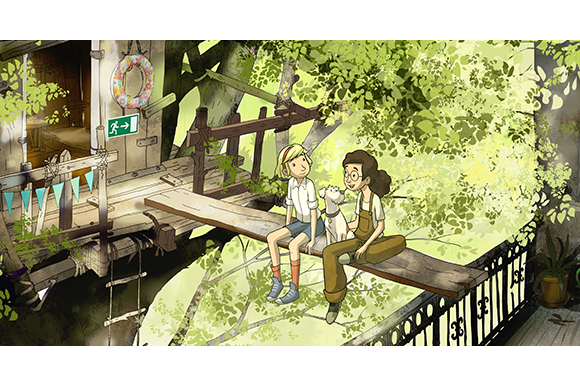 animation, will be partially animated in the Czech Republic, where the music will be recorded as well. The film is produced by Germany's Balance Film and TrickStudio Lutterbeck and coproduced by Dog House Films (LU) and Artemis Productions (BE).
The Crossing / La Traverseé, directed by Florence Miailhe and written by Marie Desplechin, follows the dramatic escape of two siblings from an unidentified East European country. It is produced by Les films de l'Arlequin (FR), Balance Film (DE) and ARTE (FR) and coproduced by the Czech Television. Alena Vandasova from MAUR Film told FNE that the film is currently being animated at a new animation studio in Prague and uses special Czech UMTON oil paints for the paint-on-glass process for the whole movie.
"Minority coproductions create a very important opportunity for Czech animators and the whole animation area, a chance to get a valued experience from international collaboration and to lift both individual and team knowledge and achievements to a higher level," Martin Vandas from MAUR Film told FNE.
In the future he wants to work more on coproduction projects within Central and Eastern Europe, like the new project Of Unwanted Things and People based on a book by Arnošt Goldflam, which will be pitched during the Work in Progress forum at Anifilm.