The full-length documentary The Moon Hunter by Martin Mannik and Julia Sillart, is a portrait of Jüri Sillart (1943-2011), an expressionist filmmaker in the URSS, set to be completed in April 2015. Julia Sillart wrote the script and Arko Okk is producing through Acuba Film Production with a budget of 15-20,000 EUR, he told FNE. The Estonian Film Institute gave the project a grant in 2014. The film will have a 70 min and a 52 min version.
Shooting started in January 2014 and continued throughout the year until December 2014. The film is now in postproduction and its producer is looking for a sales agent and coproducers. Arko Okk is also producing the new film by Laila Pakalnina called Hi, Rasma! with Acuba Film Production. The film is a 38 min documentary coproduced with Pakalnina's Latvian company Kompanija Hargla and Lithuania's Ketvirta Versija.
Secret Society of Souptown, Margus Paju's debut feature is an Estonian/Finnish coproduction set to be completed in May 2015. It is a children's film with a spark of fantasy and surprising action scenes. The story focuses on 10-year-old Mari and her three best friends. Mihkel Ulman and Christian Gamst Miller-Harris wrote the script.
Esko Rips and Diana Mikita are producing through Estonia's Nafta Films in coproduction with Solaris Film from Finland. This is the first feature from the service and commercial production company Nafta Films. The budget is 1.4m EUR. The Estonian Film Institute granted the project 320,000 EUR in 2014. The Finnish Film Foundation is also contributing. The film was shot over 47 days and the cast includes: Olivia Viikand, Mirtel Pohla, Evelin Voigemast and Arabella Antons. The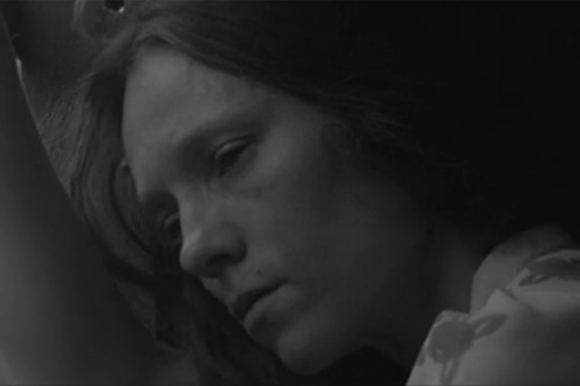 producers are looking for distributors.
Chronicles of Melanie by Viestur Kairish is a black and white drama set in 1941. This Latvian/Finnish/Czech coproduction is looking for sales, distribution and festivals. Chronicles of Melanie is an adaptation of On the Banks of the Spirit River: 1941-1957 (Velupes krasta: 1941 - 1957), the autobiography of journalist, lawyer and writer Melanija Vanaga, which recalls her time in exile in Siberia during Soviet repressions.
The script, written by Kairish, follows Melanija and her son as they are deported by Stalin to Siberia in June 1941. She will spend 16 years there. Film Studio Mistrus Media from Latvia is producing together with Inland Film Company Oy from Finland and 8 Heads Production from the Czech Republic.
The budget is 1m EUR, the Latvian producer Inese Boka-Grube told FNE. The project is supported by the National Film Centre of Latvia and Latvian Cultural Capital Foundation.
Production Information:
Acuba Film Production
Tartu mnt. 80
Tallinn 10112, Estonia
This email address is being protected from spambots. You need JavaScript enabled to view it.
Arko Okk: + 372 56 646 725
Nafta Films OU
Soo 4, Tallinn, Estonia
+372 52 29 120
www.nafta.ee
This email address is being protected from spambots. You need JavaScript enabled to view it.
Mistrus Media
Blaumana Street 11/13-12 Riga, LV-1011
Phone:
+371 29 259 580
+371 67 313 314
Fax: +371 67 313 314
www.mistrusmedia.lv
This email address is being protected from spambots. You need JavaScript enabled to view it.
8Heads Productions s.r.o.
Bílkova 868/10
110 00 Praha 1
Czech Republic
Phone: +420 602 292 971
This email address is being protected from spambots. You need JavaScript enabled to view it.
www.8heads.com