The film is the third installment of the very popular Polish comedy series Eggnog / Kogel Mogel considered to be a prime example of Polish comedy cinema of the late 80s. Both previous parts, produced by OKO Film Studio and directed by Roman Załuski in 1988 and 1989, followed the troubles of a young girl Kasia (Katarzyna Błęcka-Kolska) from a small village, who moves to Warsaw and becomes a babysitter for a middle-class family, entangling herself in a series of humorous affairs.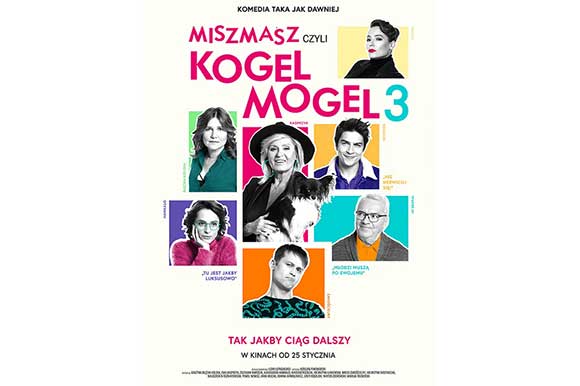 Miszmasz czyli Kogel Mogel 3, which is penned again by leading Polish screenwriter Ilona Łepkowska, follows the contemporary life of Kasia, who is now a middle-aged primary school director.
Katarzyna Błęcka-Kolska is accompanied by a cast of popular Polish actors including Katarzyna Zawada, Zdzisław Wardejn, Ewa Kasprzyk, Katarzyna Łaniewska, Aleksandra Hamkało, Nikodem Rozbicki, Katarzyna Skrzynecka, Maciej Zakościelny, Anna Mucha and Wiktor Zborowski.
The film was shot on location in Warsaw and Popowo in September-October 2018. It was produced by MTL Maxfilm in coproduction with TVP. Next Film released the film theatrically with 1,860,441 admissions to date.