The story revolves around three childhood friends who cannot seem to grow up completely, and who decide to open a pizzeria when one of them inherits a small commercial property. Cvitkovic, one of the most significant Slovenian directors of his generation, who received the Lion of the Future Award in Venice in 2001 for Bread and Milk produced by Vertigo, also wrote the script.
The main characters are played by non-professional actors: Žiga Födransberg, Marko Miladinović, David Furlan and Jana Prepeluh. Jure Černec is the DoP. Shooting took place in the summer of 2014.
The film is a Slovenian/Czech/Macedonian coproduction produced by Andrej Štritof and Aleš Pavlin through Perfo Production in cooperation with Evolution Films and Kino Oko. The total budget was 1,038,380 EUR, Aleš Pavlin told FNE. The project was supported by the Slovenian Film Center with 515,000 EUR and also by the Czech Film Fund and the Macedonian Film Agency.
Cvitkovic, who is currently working on his fifth feature, Our Family (Perfo Production), is expecting a domestic theatrical release in autumn 2015. Šiška Deluxe will be distributed by Fivia.
Production Information: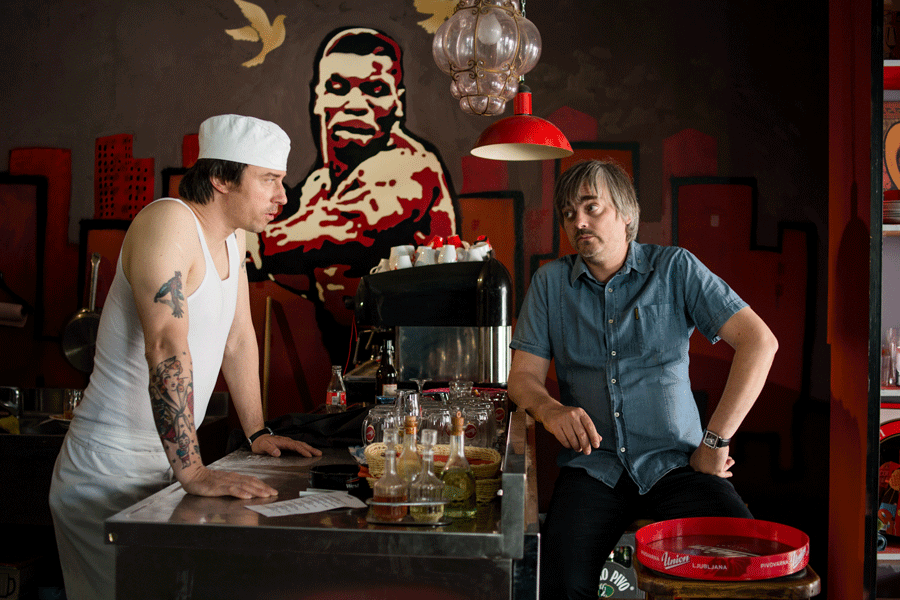 Perfo d.o.o.
Trg mladinskih delovnih brigad 4
1000 Ljubljana
SI – Slovenia
Phone: +386 1 232 14 68
Fax: +386 1 232 14 69
This email address is being protected from spambots. You need JavaScript enabled to view it. , www.perfo.si
Credits:
Director & Screenwriter: Jan Cvitkovič
Director of Photography: Jure Černec
Editors: Dafne Jemeršić, Miloš Kalusek
Sound Recordist: Igor Iskra
Production Designers: Vasja Kokelj, Ivan Bartling
Costume Designer: Emil Cerar, Žaklina Krstevska
Make-up artists: Anja Godina, Goran Ignjatovski
Composer: Aleksander Pešut - Schatzi
Cast: Žiga Födransberg, Marko Miladinović, David Furlan, Jana Prepeluh, Marjuta Slamič, Aleksander Rusić, Marijana Brecelj, Petre Arsovski