A 40-years-old rocker Lovro, nicknamed John, is a victim of a modern business machination. Because he did not sort out on time the documentation of land that had been owned by his family for several generations, the land became property of the greedy mayor Fras. An impatient man and a hunter with good shooting skills, John takes justice into his own hands and, with the help of a young journalist, he exposes Fras and his companions for what they are.
The cast includes Iva Krajnc (Four Things I Wanted to Do with You directed by Miha Knific and produced by RTV Slovenija, 2015) and Vlado Novak (Rooster's Breakfast directed by Marko Nabersnik and produced by Arsmedia, 2007).
The film was entirely produced by RTV Slovenija with a budget of 430,000 EUR. It was shot in Smolnik in Slovenska Bistrica in September-October 2016. RTV Slovenija will broadcast it after the festival.
Boris Jurjašević established an amateur film club named Paranoja during his studies at the AGRFT in Ljubljana. Now he lives and works in Ljubljana as a film director and screenwriter.
Production Information:
RTV Slovenija
Drama department
http://www.rtvslo.si/ 
This email address is being protected from spambots. You need JavaScript enabled to view it.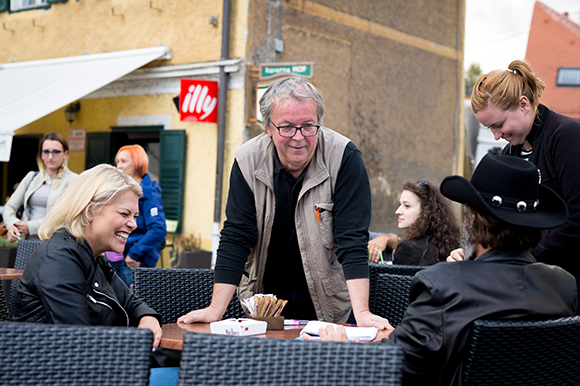 Credits:
Director: Boris Jurjašević
Screenwriter: Jure Ivanušič
DoP: Jure Černec
Editor: Jurij Moškon
Sound Designer: Robert Sršen
Production Designer: Dušan Milavec
Costume Designer: Marko Jenko
Make-up artist: Anja Godina
Composer: Janez Dovč
Cast: Jure Ivanušič, Iva Krajnc, Vlado Novak, Jernej Šugman, Bojan Emeršič