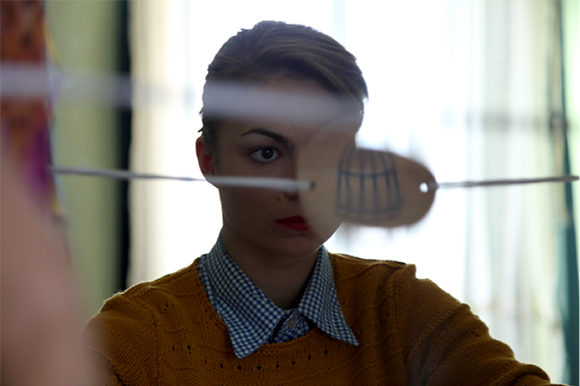 In a bar in Priština, the capital of Kosovo, Mark, who works in the sprawling city as a foreign expert, meets three local girls. He is irresistibly attracted to Shpresa, but the following romance is soon shattered to pieces. In the meantime Hana is facing the pressure of her family, struggling between her love for Besa and the fear that her coming out as a lesbian would provoke an earthquake in the conservative and patriarchal society.
"The film is a love story between two worlds that cannot function together, between Europe and Kosovo, between the West and the Balkans", producer Uroš Goričan told FNE.
The film was produced by Uroš Goričan through FilRouge in coproduction with AS Film Production, DArt picture and Studio Ritem, with a budget of 335,400 EUR. The project was supported by the Slovenian Film Center with 70,000 EUR.
The film was shot in Kosovo (Priština region), Montenegro (Ulcinj) and Slovenia (Ljubljana, Piran) in autumn 2015 and in summer 2016.
The domestic release is set for November 2017. The Slovenian distributor is Fivia.
Boštjan Slatenšek is a screenwriter, director and a former journalist. As a reporter he witnessed various crises areas starting with the war in Kosovo. He is still strongly connected to this part of the Balkans, which he covers also as a documentary filmmaker.
Production Information:
FilRouge
www.filrouge.si
This email address is being protected from spambots. You need JavaScript enabled to view it.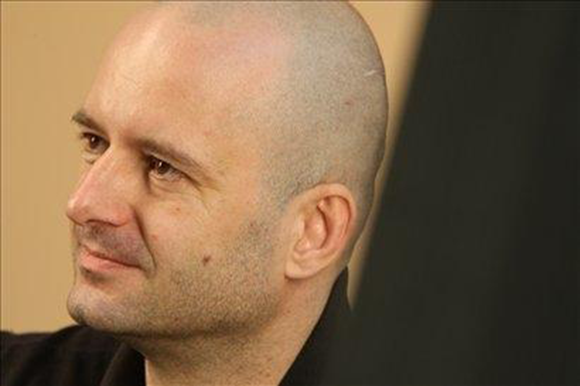 DArt picture
This email address is being protected from spambots. You need JavaScript enabled to view it.
AS Film Production
This email address is being protected from spambots. You need JavaScript enabled to view it.
Studio Ritem
www.studioritem.com
This email address is being protected from spambots. You need JavaScript enabled to view it.
Credits:
Director: Boštjan Slatenšek
Screenwriters: Boštjan Slatenšek, Aude Le Pape
DoP: Ibrahim Deari
Editors: Boštjan Slatenšek, Luka Stopar
Sound designer: Borut Berden
Production designer: Ermal Sadiku
Costume designer: Leonora Mehmeti
Make up artist: Leonora Mehmeti
Music: Vojko Sfiligoj, Bujar Berisha
Cast: Aude Le Pape, Aleksandar Rajaković, May-Linda Kosumovic, Alketa Sylaj, Luan Jaha