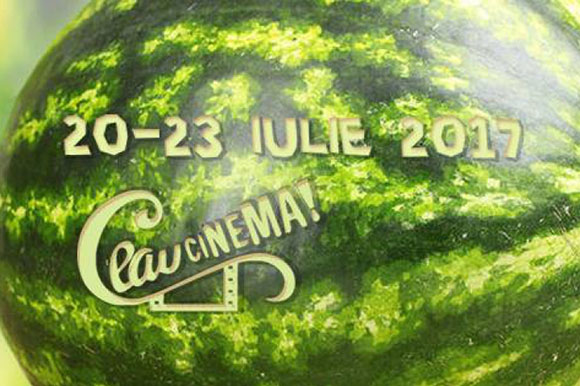 The festival, which aims at becoming a brand of Timișoara, has partners and two prizes totaling 2,500 EUR, but some additional funding would help it to invite four more guests. The campaign hopes to raise 2,000 EUR / 9,000 RON in 33 days.
The 4th edition of Ceau, Cinema! will take place in Timișoara and in Gottlob (the first village in Romania with a renovated movie theater) from 20 July to 23 July 2017. The festival will host screenings, workshops and outdoor events in cinemas and alternative spaces. From its first edition the festival welcomed the audience with good European films and watermelon instead of popcorn.
The deadline for submitting films for competition (feature films, long documentaries or long animated films) is 1 May 2017! Films should have been produced/coproduced in Armenia, Austria, Bulgaria, Croatia, Germany, Israel, Italy, the Czech Republic, Poland, Romania, Russia, Serbia, Slovakia, Slovenia, Turkey, Ukraine, Hungary, the Republic of Moldova.
In 2016 the festival trophy went to Life is a Trumpet (Propeler Film) by Croatian director Antonio Nuić, while the Audience Award went to These Daughters of Mine (Kalejdoskop Film Studio) by the Polish director Kinga Debska.
---
FNE has invited European AV innovators to share with you their successful projects and models as part of our FNE CEI AV Innovation project. These articles are part of the preparations for the FNE CEI AV Innovation Forum to be held 5-6 October 2017 within the frames of the International Co-production Forum Regiofund.
The event is sponsored by the Central European Initiative (CEI).
You can find out more information HERE