Filmtopia is a distribution company which models itself as a distribution laboratory, has introduced two new projects dedicated to the distribution of problematic formats.
One of them, called Dokumenty pre radosť (Documentaries for your joy) is based on the KineDok concept and consists of four Czech and Slovak documentaries (Český Alláh by Zuzana Piussi, Sprisahanie šedej rasy by Maroš Berák, Zákon Helena by Petra Nesvačilová and Hotel Úsvit by Mária Rumanová) gathered in one themed distribution package according to their critical point of view on current social, economical and political situation in Slovakia and the Czech Republic.
Second package is called Kino Fest Anča and has been created in cooperation with International animation festival Fest Anča. Kino Fest Anča consists of five blocks of shorrt international animation films (Best animations for kids. Best contemporary animation films, Best animation music videos, Most funny animation films). Feature length animation programmes have been created to support distribution and animation film literacy for these fims which are rarely seen on big screen because of their short length.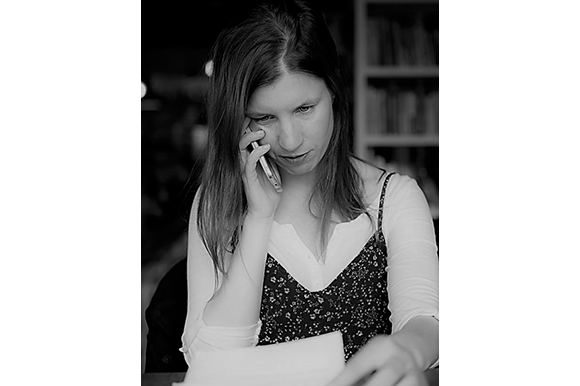 About the Author: Eva Križková is a co-founder, PR and project manager of the Filmtopia distribution company, she is also practically involved in distributing films for so-called discriminating viewers. She is a co-founder and editor-in-chief of cinema bi-monthly Kinečko, which provides a platform for an open and erudite debate of Slovakia's cinema community.
Filmtopia
Bratislava, Slovakia
www.filmtopia.sk
KineDok
KineDok is an alternative distribution platform of contemporary creative documentaries with a large network of alternative venues, an established social media presence, and feasible outreach and campaign strategies. KineDok's live event-based screenings are accompanied by discussions with documentary filmmakers and other experts. In all KineDok regions (8 European countries), the venues range from established cultural community spots in large cities to small towns and villages, all run by local promoters.
---
FNE has invited European AV innovators to share with you their successful projects and models as part of our FNE CEI AV Innovation project. These articles are part of the preparations for the FNE CEI AV Innovation Forum to be held 5-6 October 2017 within the frames of the International Co-production Forum Regiofund.
The event is sponsored by the Central European Initiative (CEI).
You can find out more information HERE