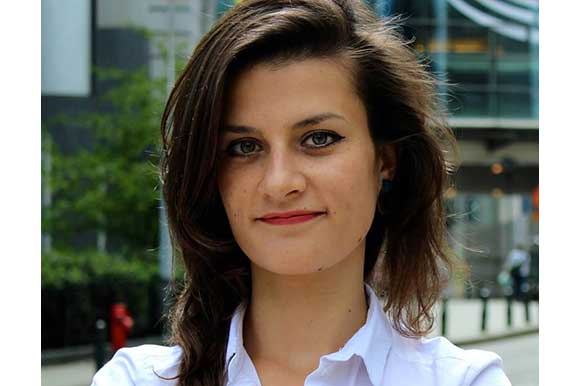 The film, TV and video digital content industries are thriving with exciting content creation and increased consumption, but there is little to no infrastructure and a huge lack of transparency in the industry practices. FilmChain's response to the current state of affairs was to tech-enable the existent model of collection service and create a state-of-the-art digital platform that supports content creators, financiers and distributors with an automated money flow, a rights management system and performance insights. 
Founders Maria Tanjala and Irina Albita are not on their first venture together. Back in 2014, they started Big Couch, a UK-based company that has established a reputation in the filmmaking world with a crewfunding platform that empowered filmmakers to connect with crews that invest in projects they believe in. The Big Couch crewfunding platform led to the completion of 8 films in 2016-2017, amongst which is the BFI production Tell it to the bees, that premiered at TIFF in 2018. 
FilmChain was funded by the UK Government through an Innovate UK R&D grant, benefiting from one of the first waves of governmental support for tech innovation. Through their academic partnership with the Centre for Cryptocurrency Research and Engineering from Imperial College London and being a part of the Blockchain-AI cohort Creative Destruction Lab Accelerator for 11 months at the University of Toronto they managed to successfully implement the Blockchain technology for the first time in the film industry. 
FilmChain uses Ethereum Blockchain as the underlying technology, but no cryptocurrency - they work in pounds, dollars and euros. The advantages of the Blockchain technology are numerous: automation of payments, transparency, lower costs and overall a much speedier process from the point of sale to the beneficiaries' pockets. Companies like Google and Apple are becoming active content creators and this industry shift is creating an opportunity for a decentralised system to bridge the gap between tech giants and independent producers alike.
Since its launch in early 2018 at the prestigious Berlinale Film Festival, the London-based collection service has focused not only on clients but also on education about how technologies can massively improve the status quo. Their client portfolio now includes Eurimages
Council of Europe, Film Fund Hamburg, Bulgarian Film Centre, Arte and Golden Globe-winning producers.  
In April this year, they signed a partnership with the German Producers Association (VDFP) and are planning to open a subsidiary of FilmChain in Germany. This was an easy decision to make, given that the first film onboarded by the collection service platform was Germany's Katrin Gebbe sophomore film Pelican Blood, set to premiere at Venice Film Festival and TIFF this fall.
Co-founders Maria and Irina have keynoted prestigious film festivals such as Berlinale, Cannes, American Film Market, Prime Time Canada, Göteborg Film Festival and Glasgow Film Festival. With tech becoming an overarching component of every industry, even the more traditional film festivals are carving a space to debate how the film industry can be improved with the help of emerging technologies.
FilmChain's innovative ways have not gone unnoticed - co-founders Maria and Irina have won "UK Blockchain Founder of the Year" in 2018,"Best Woman-led Investment in Innovation" in 2019 at the UK Business Angels Association Awards, and were shortlisted as the "Hottest Blockchain Project" at Mike Butcher's The Europas Awards. They were also named one of the Top 50 UK companies by the Creative Industries UK.   
The latest edition of Cannes Film Festival has presented FilmChain with a wave of exciting opportunities, adding sales agents and distributors to their clientele and expanding their reach to new territories in Europe, America and Australia. The innovative collection service has big plans for the future and is slowly but surely working towards facilitating end-to-end money flow for the film and TV industry.    
For more information: https://filmchain.co/
About the Authors:

Maria Tanjala and Irina Albita are the co-founders of Big Couch and FilmChain The founders won "Blockchain Founder of the Year" UK Tech Founder Awards 2018 and "'Best Woman-led Investment in Innovation" UKBAA Awards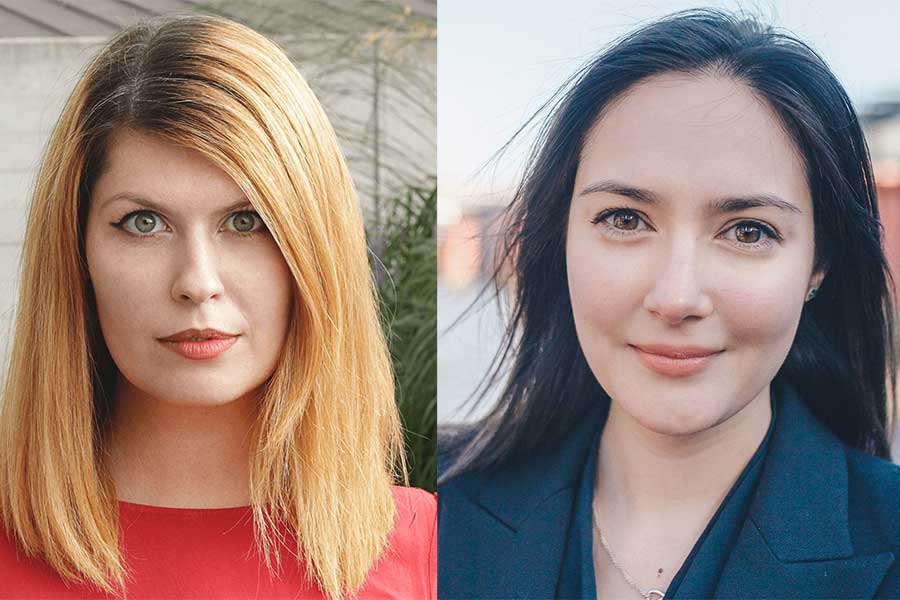 2019. Maria's background is in film production, from budgeting to distribution and she is passionate about tech solutions that bring transparency and automation in the industry she loves. Irina has over 10 years of experience in the tech space, with a mathematics and economics background. Her passion is exploring how emerging technologies can radically transform creative industries, and she is a prominent figure at film and tech events worldwide. The team has won an Innovate UK grant and develops in collaboration with Imperial College London and University of Toronto.
Ileana Grigorescu
External Affairs & Partnerships - FilmChain
Ileana has a vast experience in policymaking in the creative and tech sectors in both the European Parliament and the UK Parliament, as well as in trade bodies and think tanks. She has a background in Political Science and is a Masters graduate from University of Mannheim. She is passionate about bridging tech and culture and determined to grow FilmChain into an international best practice of disruptive innovation.