Estonian-based Zelos is a startup which aims to facilitate volunteer coordination for film festival managers. This mobile and web application was first tested by the Black Nights Film Festival (PÖFF), one of the 15 competitive film festivals recognised by the International Federation of Film Producers Associations (FIAPF).
Zelos enables volunteer coordinators to manage volunteers virtually, segment groups and track activities as they are completed. In 2018, the PÖFF volunteering team had over 400 members who managed their daily tasks through the application.
Social media promotion costs have increased over the years, and it is harder than ever to convince audiences to share content. To face this challenge, Zelos allows volunteer coordinators to set up digital tasks so volunteers are encouraged to share important news, invite their friends to festival events and use the festival's handle on their feeds.
"Zelos has engaged our volunteers at a completely new level of enthusiasm. They are active and devoted as fans, just like in the early years of the festival. In the age of social media, having the visible support from our crowd really makes a difference", says Tiina Lokk-Tramberg, festival director of the Black Nights Film Festival.
Another benefit of Zelos is that volunteers can be managed anytime and anywhere. In the case of PÖFF, the festival volunteers are assigned to different venues across the city of Tallinn. By using the application, the volunteer coordinator is able to know what is happening in all festival sites and see which team members are working on a task.
With red carpets, parties and industry events taking place at a fast pace, the daily life at a film festival is hectic. No matter how carefully everything was planned, there are always unforeseen issues that need to be settled. Festival teams can use Zelos to create activities while volunteers can sign up for them as soon as they are published.
By dispatching tasks and announcements quickly, festivals can manage volunteers more efficiently without needing to recruit additional help. Leaders from different festival areas can coordinate and track activities, which decreases the workload of the volunteer coordinator.
Since help can be sourced from the entire volunteer base, team leaders can approach people from outside their group and ask them to help sort out an issue. In 2019, the Black Nights Film Festival used Zelos to successfully complete over 500 tasks which ranged from picking up guests from the airport to manning ticket counters.
Another challenge that film festivals often encounter is how to keep volunteers engaged over the festival run. Zelos offers coordinators the opportunity to plan team competitions and tally points automatically once it begins. Volunteers can then earn points by finishing tasks and be rewarded according to their score - daily, final or otherwise.
Additionally, managers can create optional activities that invite volunteers to enjoy different festival events and take care of themselves through their volunteering experience. This keeps volunteers enthused as the event progresses and makes them feel excited about signing up again.
The application can also be customised to the structure of every festival, the size of its volunteer team, and its particular needs. By streamlining the coordination of volunteers with Zelos, film festivals around the world can make the most out of their volunteer team and run a successful event from opening night until the last picture credits.
For more information about Zelos click HERE.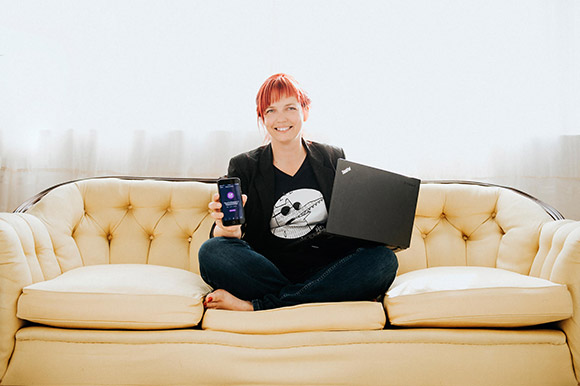 About the Author: Johanna-Mai Riismaa
Johanna-Mai is the co-founder and CEO of Zelos, a volunteer management app for nonprofits, events, festivals and political campaigns. Prior to Zelos, Johanna was Volunteer Coordinator for a variety of international and Estonian organisations for over a decade. Johanna's top expertise is team motivation, which is shown by her past experience leading teams of over 400 volunteers.
Twitter: https://twitter.com/Zelos_App
Instagram:https://www.instagram.com/zelos_app/
Facebook: https://www.facebook.com/zelosapp/
Linkedin: https://www.linkedin.com/company/zelos-team-management/