FNE: What is the biggest challenge of running a cinema such as yours?
Lana Velimirović Vukalović: Cinema Gaj is a city cinema, situated in the old baroque centre of the city of Varaždin. It is operated by a public institution called People's Open University Varaždin / Pučko otvoreno učilište Varaždin.. The biggest challenge in running such an old cinema consists in attracting the younger generation (generation X and Z), since in the very proximity of the city of Varaždin there is a modern multiplex cinema, which seems more appealing to the youth.
However, despite the so-called vintage look of our cinema, we have managed to raise the number of visitors to 300% in 2017 and the number has been rising ever since (by approximately 20% per year). The reason for this is our unique programme consisting in up to 80% of European and independent films repertoire, but also Croatian films and documentaries. However, we wanted to be a cinema for everybody, therefore we also offer blockbusters, animated and festival films.
The cinema also hosts two very unique international festivals each year: the Trash Film Festival and the VAFI & RAFI International Children and Youth Animation Film Festival Varaždin/Rijeka, Croatia.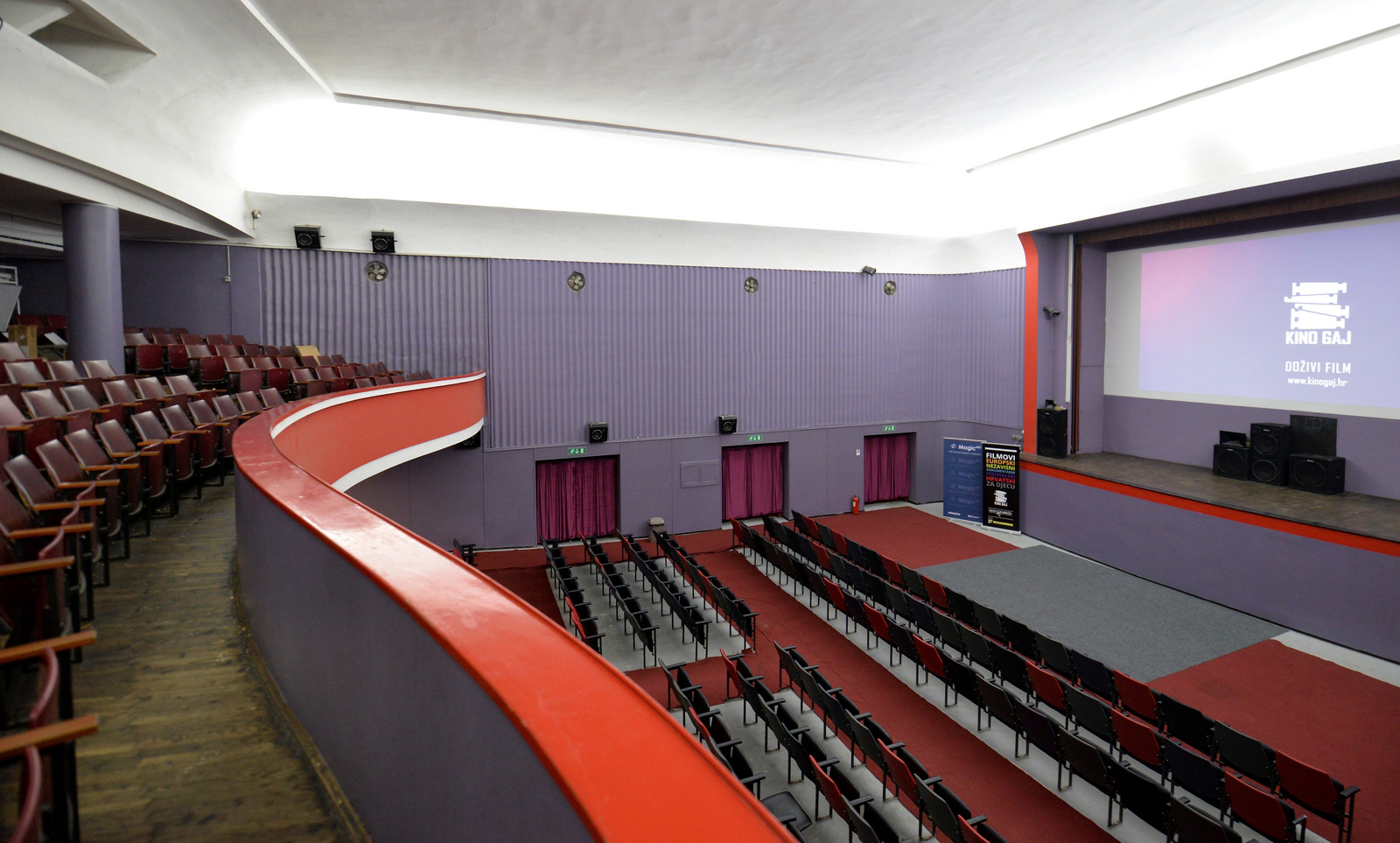 FNE: What kinds of films do you prefer to screen and why?
Lana Velimirović Vukalović: As previously said, 80% of our repertoire are European independent films. We tend to be unique in our repertoire and to create a place in our small city, where people can come to see films from their youth (e.g. that is why we created a Film Club, where we screen film classics that you cannot see on TV), recent works from independent film industries (such as festival films that are not being shown either in other cinemas or on TV) as well as documentaries.
We also organise several other events such as sensorial screenings (for children with sensorial disabilities), the Human Rights Day, the Day of National Cultural Heritage, Halloween, Christmas etc.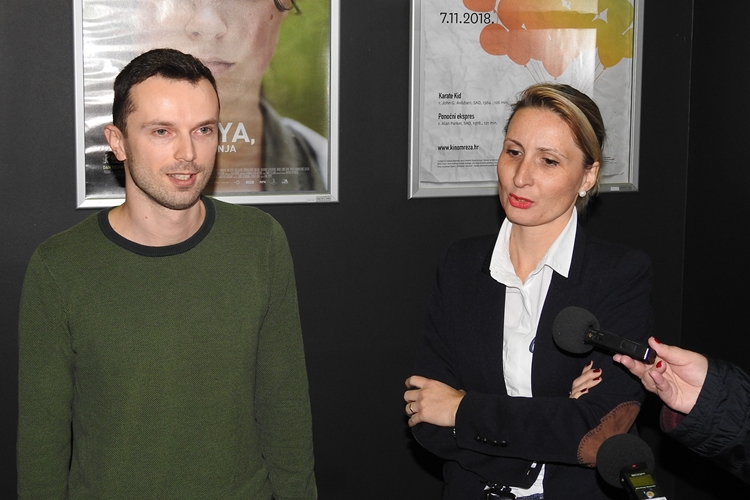 FNE: The cinema is home to many festivals, events and film weeks. Why are these important and what do they achieve?
Lana Velimirović Vukalović: The most important outcome of such programmes and events consists in connecting the space and the event itself with the visitors, getting them used to coming to our cinema. It is important to be innovative in the event management approach in order to attract old and create new cinema filmgoers. The festivals are a combination of film projections and events, education and networking. They have a much larger dimension and create greater possibilities than an ordinary programme.

FNE: What is the role of Europa Cinemas for cinemas such as your cinema and why is it important?
Lana Velimirović Vukalović: The membership in such a big network is of great importance for a cinema like ours. We get the possibility to participate in great educational programmes and to get to know people from the film and cinema industry from all over Europe and the world.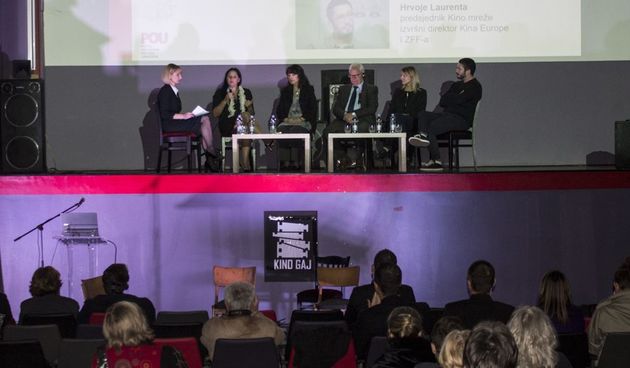 I personally have to say that I have never participated in better workshops, the content of which can be used very practically once you return to your country and to your office. On the other hand, we've realised that more or less all cinemas, especially the independent ones, have pretty much the same problems when it comes to young audiences. It does not make it easier for us, but it means that we can all together think of common activities to tackle such issues and challenges. 

FNE: How does a cinema like yours serve the local community?
Lana Velimirović Vukalović: A cinema like ours is an added value to our community for several reasons: its position in the very city centre, its premises and the memories it awakens, especially to the older generations, as well as its programme, which is unique in the region.
Besides, we rent our cinema for free to civil society organisations for several events (photo exhibitions, projections of films on specialised topics, for example architecture etc.). However, quite often it is us who organise public events or educational programmes (debates etc.) on topics that are of importance for our community.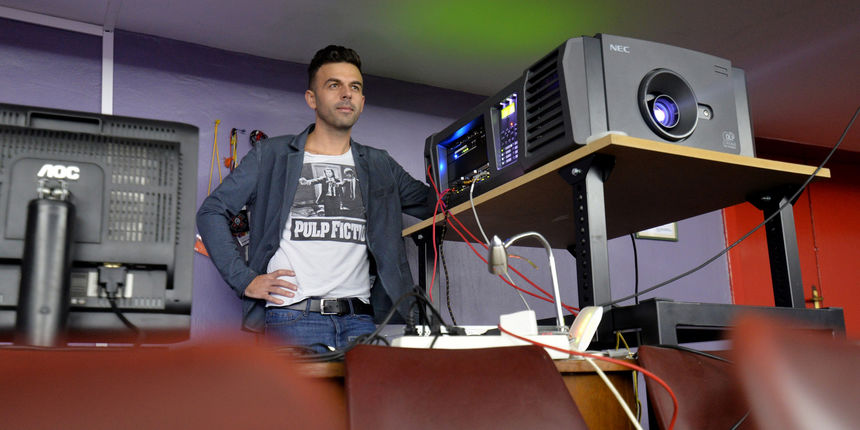 FNE: Can you say something about your work with young audiences?
Lana Velimirović Vukalović: This year we've started to draft projects aiming at children and youth, who've become our primary focus group in the cinema. Over the years we've developed good relationships with primary and secondary schools in our county, who visit our cinema on a regular basis and bring hundreds of pupils to watch films. Especially for them we've created an online catalogue, from which they can choose films and prepare pupils. 
On the other hand, we are developing communication with students in our city. Since Varaždin is a student city, our plans for the future are to involve students in the programming and film screenings on their premises (in the student dorm) with discussions afterwards.
More activities are yet to come. We plan to develop a modern platform with online ticketing (which is already being prepared) and an online forum for discussing the films that are screened in our cinema, for giving feedback to our work and for listening to audience's wishes and preferences.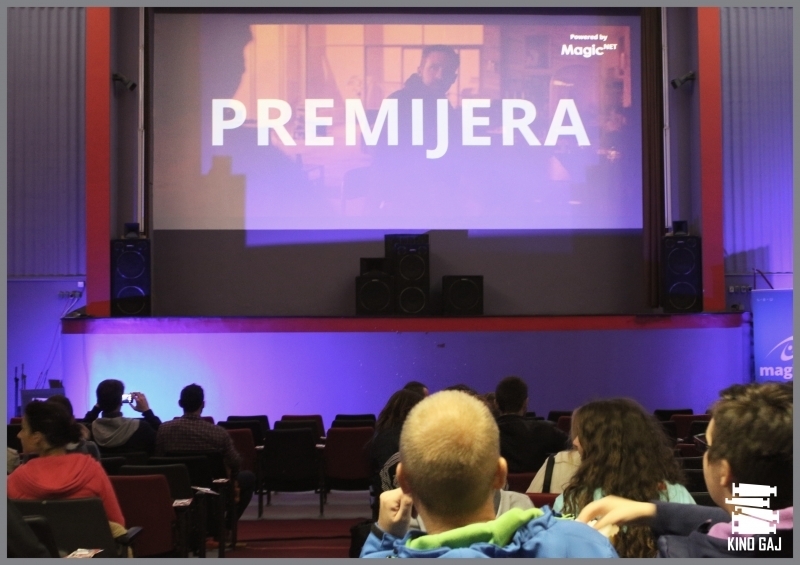 Our marketing strategy is aimed especially at younger audiences by being present on Instagram. However, it is still a challenge to attract them more into our cinema. We are working on that with a comprehensive approach.

FNE: What about the digitalisation of cinemas? How it is affecting your work and your cinema?  
Lana Velimirović Vukalović: Our cinema is already digitalised, but we are not going to introduce 3D glasses. We want it to remain a place with an older flair, but having some modern elements as well. Digitalisation enabled the cinema to become more active and it was a very positive thing for us.
Contacts:
Kino Gaj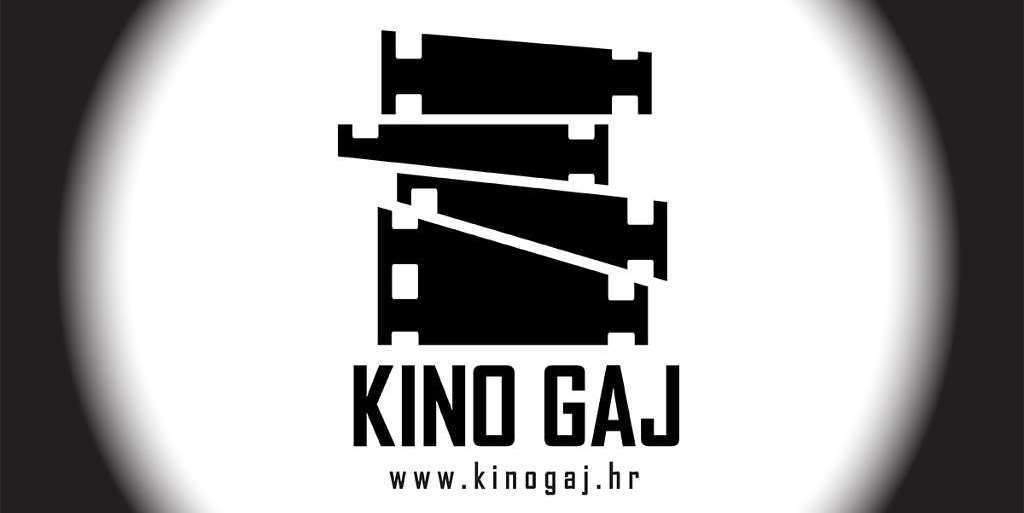 Ulica Ljudevita Gaja 1, 42000
Varaždin, Croatia
Phone: +385 (0)42 313 191
https://www.kinogaj.hr
Lana Velimirović Vukalović, Director: This email address is being protected from spambots. You need JavaScript enabled to view it.
Velimir Rogina, Programme Coordinator: This email address is being protected from spambots. You need JavaScript enabled to view it.