Kajrishvili and Gia Alavidze wrote the script about a statue of a saint, that comes to life. None of the officials know what to do with him. The Saint is accused of damaging artwork, ruining the city's only tourist attraction and being a swindler. Mary, an employee in the city's local museum, wants to protect him, but her efforts are in vain.
Artizm and Gemini are producing in coproduction with Sweden's Momento Film and Germany's UnaFilm. The producers are Lasha Khalvashi, Tinatin Kajrishvili, David Herdies and Titus Kreyenberg. The budget is 800,000 EUR, half of which has already been secured, Khalvashi told FNE.
The project got support for script and project development from the Georgian National Film Centre and also received development grants from Eurimages and the Baltic Event. The project participated in the EAVE Producers Workshop 2016, MFI Script2Film 2016, La Fabrique di Cinema Du Monde 2016 and Producers on The Move 2017.
 "If we receive production support from the Georgian National Film Center, we will shoot in Georgia. If not, it is possible to shoot in some other country", Khalvashi also told FNE. A total of 35 shooting days are planned.
The premiere is set for 2019.
Born in 1978, Kajrishvili graduated in film directing from the State Theatre and Film University of Georgia in 2001. Brides / Gemini, her debut feature, was awarded 3rd place at the Audience Award in the Panorama section of the Berlin Film Festival 2014. Her sophomore feature film Horizon is set to be finished in November 2017.
Production Information: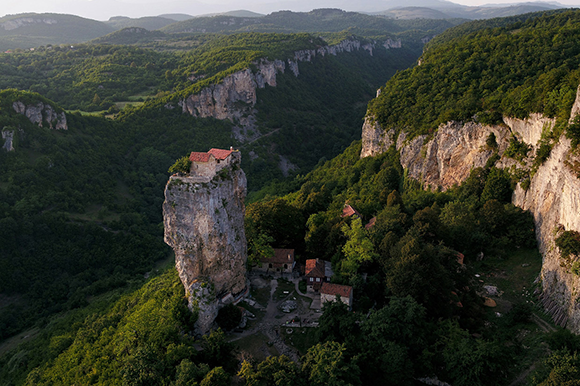 Studio Artizm
This email address is being protected from spambots. You need JavaScript enabled to view it.
www.artizm.studio
Gemini
This email address is being protected from spambots. You need JavaScript enabled to view it.
Credits:
Director: Tinatin Kajrishvili
Scriptwriters: Tinatin Kajrishvili, Gia Alavidze