The film is based on real events, which happened in a juvenile detention center in Tbilisi in the early 2000's, when two ex-professional rugby players took up the challenge of helping the young offenders by bringing rugby into the center. They wrote down their stories while training them. The script written by Beria is based on those stories.
The main characters are played by Sandro Kalandadze, Giorgi Khurtsilava, Tedo Bekhauri, Gaga Shishinashvili and Viktor Barbakadze.
David Isakadze is producing through Magnet films in coproduction with Brett Walker and Miguel Govea through Tbilisi-based Alief, Loic Magneron through France's Wide Management and Alfredo Federico through Italy's 39Films. The budget is approximately 500,000 EUR, David Isakadze told FNE. The project is supported by the Georgian National Film Center and Eurimages.
Shooting started on 12 October 2017 and will wrap on 20 November 2017. Alief will distribute the film in Georgia.
Production Information:
Magnet films
www.magnet.ge
This email address is being protected from spambots. You need JavaScript enabled to view it.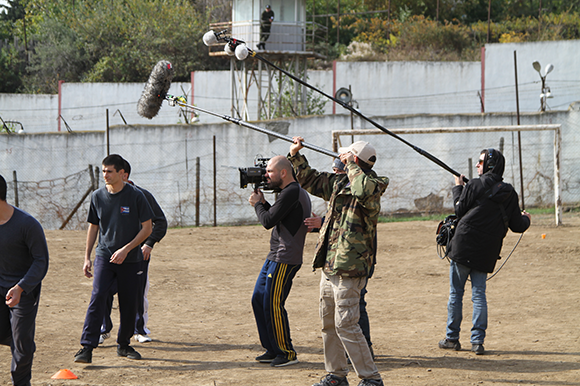 Alief
This email address is being protected from spambots. You need JavaScript enabled to view it.
Credits:
Director: Uta Beria
Scriptwriter: Uta Beria
DOP: Tato Kotettishvili
Cast: Sandro Kalandadze, Giorgi Khurtsilava, Tedo Bekhauri, Gaga Shishinashvili, Viktor Barbakadze