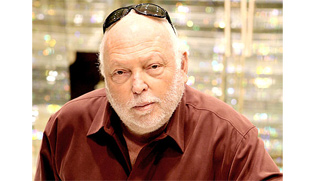 The property worth more than 20m EUR includes the Mafilm studios and the Hungarian Film Laboratory and as well as other real estate assets.   The MMKA became insolvent more than a year ago and the disposition of its property has been a point of contention between filmmakers and the government.
Speaking exclusively to FNE Hungarian Film Commissioner Andy Vajna said: "The Mafilm Studios and the Hungarian Film Labs will be used to support the Hungarian film industry.  We will offer the services of Mafilm and the Hungarian Film labs at better than market prices to Hungarian producers.  The Hungarian Film Fund will use these assets to revitalize the Hungarian film industry as these assets were originally designed to be used."
Bela Tarr, head of the Hungarian Filmmakers Association, protested the court decision in an official statement saying, ""This agreement means that the operation of the Motion Picture Foundation established 20 years ago by the Hungarian film professionals has become impossible and winds up forever the self-governance of our profession."
Vajan dismissed the statements of Tarr which were circulated worldwide including at the Venice Film Festival saying: "While I respect Bela Tarr as a filmmaker I personally strongly disagree with his statements and opinions about the Hungarian Film Fund and what we are working to achieve. I believe that 98% of the Hungarian film industry now supports us."
The Hungarian Film Fund was established in the wake of the collapse of the MMKA two years ago by Andy Vajna who was appointed by the Hungarian government to oversee the restructuring of the public funding of the film industry. 
The Fund has become the central body for film funding as well as promotion, sales and other publically funded film activities.  Vajna brokered a deal with bankers last year to close out the more than 27m EUR of debts that film producers were owing to the banks when the MMKA became insolvent.
Vajna has pointed out that the studios and labs had been losing money approximately 2m EUR a year for years.  Despite the difficult economic situation in Hungary Vajna was able to broker a deal with the government to secure funding for the film industry from the national lottery.
Click HERE To read the official press release of the Hungarian Film Fund
Click HERE to read the official press release of Hungarian Filmmakers Association