Guided by the latest environmental standards, the production seeks to reduce greenhouse gas emissions and to recycle waste by the standards of the American Film Producers Association.
The film tells a story of a shepherd dog named Stela, a child and a grandfather. It sounds idyllic, but it's not. Bullied at school and suffering as part of a dysfunctional family, 10-year old Nikolа attempts suicide. After this he stops talking at all. Nobody can get through to him except Stela. The dog not only heals the boy's wounds, but brings the whole family back together.
Stela is produced by Dream Factory in coproduction with Jovana Karaulic from Serbian Akcija Production and Nicole Ackermann from German MOUNA GmbH Film & Media Studio. The film has a budget of 485,000 EUR. It was supported by the North Macedonia Film Agency and Film Center Serbia. The Macedonian company Vitaminka is also sponsoring. The preparations for the film lasted almost a year. The child actor was selected from a pool of children through big casting and the dog was trained for the role in the film. 
The shooting in North Macedonia began on 12 June 2019 and was planned to last for five weeks, but the main actor Petar Manic broke his leg, so the shooting wrapped at end of July 2019. There are six more days of shooting left, which will be completed in Germany in September 2019. After this the film will go into postproduction until January 2020. The production aims for a Berlinale Generation premiere in February 2020.
Production Information: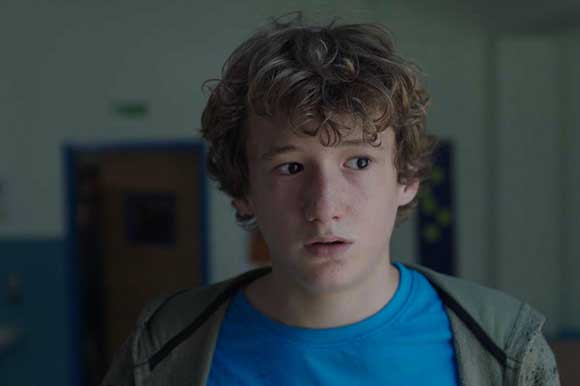 Producer:
Dream Factory (North Macedonia)
This email address is being protected from spambots. You need JavaScript enabled to view it. ; This email address is being protected from spambots. You need JavaScript enabled to view it.
Coproducers:
Akcija Production  (Serbia)
Mouna GmbH  (Germany)
Credits:
Director: Stojan Vujicic
Scriptwriter: Eva Kamcevska
DoP: Gogo Klincarov
Costume designer:  Milena Milenkovic
Sound designer: Srgjan Bajski
Cast: Petar Manic, Dejan Lilic, Toni Mihajlovski, Simeon Dameski, Hristina Popovic