Amour which had already taken home to top prize in Cannes earlier this year was the second EFA win for Haneke in three years after winning in 2009 for The While Ribbon. The Austrian director accepted the award saying: "Thank you, I did not expect to be back here again so soon."
Central Europeans scored again with Alois Nebel directed by Tomas Lunak and produced by Prague based Negativ Films (www.negativ.cz) a Czech, Slovak, German coproduction which won best animated feature. Romanian director/producer Tudor Giurgiu won best short film for his Superman, Spiderman or Batman.
The awards were held at Malta's Seaside Mediterranean Conference, a spectacular venue overlooking the sea and built in 1574 by the Knights of Malta. One of the most moving moments during the event was when veteran Italian director Bernardo Bertolucci came on the stage in a wheelchair to accept the Academy's Lifetime Achievement Award.
Full list of prize winners 2012
Best European Film:
Amour directed by Michael Haneke
Germany/ France/ Austrai

Best Director:
Michael Haneke for Amour

Best Actress:
Emmanuelle Riva in Amour

Best Actor:
Jean-Louis Trintignant in Amour

Best Screenwriter:
Tobias Lindholm and Thomas Vinterberg for The Hunt

Carlo Di Palma Best Cinematographer:
Sean Bobbitt for Shame

Best Editor:
Joe Walker for Shame

Best Production Designer:
Maria Djurkovic for Tinker Tailor Soldier Spy

Best Composer
Alberto Iglesias for Tinker Tailor Soldier Spy

EUROPEAN DISCOVERY 2012 – Prix FIPRESCI:
European Discovery Prix FIPRESCI:
Kauwboy by Boudewijn Koole
Netherlands

Best Documentary:
Winter Nomads by Manuel von Stürler
Switzerland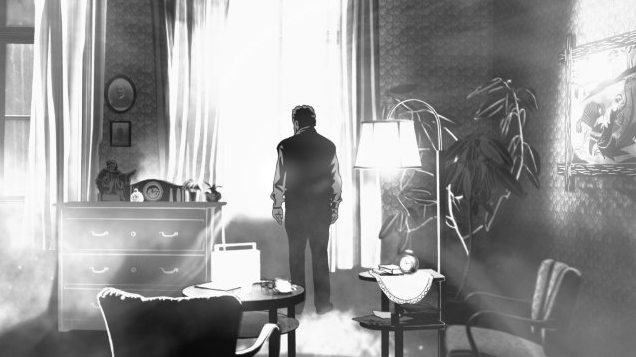 Best Animated Feature Film
Alois Nebel by by Tomáš Luňák
Czech Republic / Germany / Slovakia

Best Short Film
Superman, Spiderman or Batman by Tudor Giurgiu, Romania

European Co-Production- Prix EURMIAGES
Helena Danielsson, Sweden

European Achievement in World Cinema:
Dame Helen Mirren
UK

European Film Academy Lifetime Achievement Award
Bernardo Bertolucci, Italy

People's Choice Award
Hasta La Vista (Come As You Are) directed by Geoffrey Enthoven