Seventeen-year-old Iva is struggling to come to terms with the death of her mother. Upset by this deep personal loss and by the discovery that there are things about her mum that she didn't know, the girl slowly immerses herself in a strange, almost dreamlike world, far from her daily reality.
History of Love was produced by Rok Sečen and Sonja Prosenc through Monoo in coproduction with Jarle Bjørknes through the Norwegian Incitus Film and Nadia Trevisan through the Italian Nefertiti film, and in association with RTV Slovenija and RAI Cinema. The project was supported by the Slovenian Film Center with 317,000 EUR (17,000 EUR for development and 300,000 EUR for production) and it was additionally supported by Eurimages, Fondo per l'audiovisivo del Friuli Venezia Giulia, Friuli Venezia Giulia Film Commission, the Norwegian film Institute, Mediefondet Zefyr and Filmkraft Rogaland.  
The shooting took place in Italy and Slovenia from the end of June till the beginning of August 2017. The domestic release is expected for the spring of 2018.
Sonja Prosenc graduated in Journalism and Cultural Studies and co-founded the production company Monoo. Her debut feature The Tree (2014, Monoo) premiered at the Karlovy Vary International Film Festival and was selected by the Association of Slovenian Filmmakers (DSFU) as the country's candidate for the Best Foreign Language Film at the Academy Awards in 2016.
Production Information: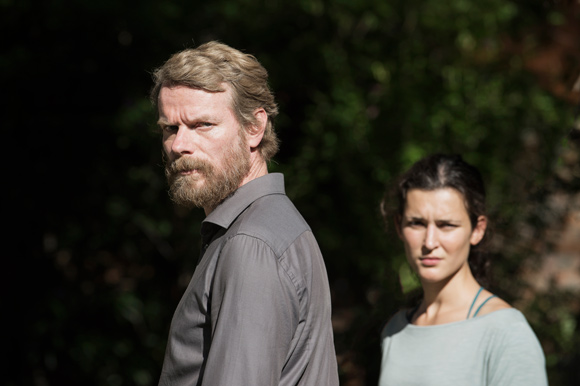 Monoo
www.monoo.si
This email address is being protected from spambots. You need JavaScript enabled to view it.
This email address is being protected from spambots. You need JavaScript enabled to view it.
Credits:
Director: Sonja Prosenc
Screenwriter: Sonja Prosenc
DoP: Mitja Ličen
Editor: Frida Eggum Michaelsen
Production designer: Vasja Kokelj
Costume designer:
Make-up: Alenka Nahtigal
Sound designers: Riccardo Spagnol, Julij Zornik, Gisle Tveito
Cast: Doroteja Nadrah, Kristoffer Joner, Matej Zemljič, Zita Fusco, Zoja Florjanc Lukan, Matija Vastl