There were a total of five coproductions released in 2010. They include: a documentary by Martin Šulik 25 from the Sixties, or the Czechoslovak New Wave made in coproduction with Czech Republic, and produced by Prvni verejnopravi, s.r.o.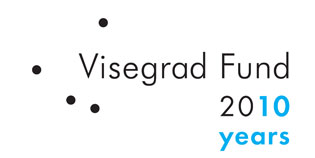 (http://www.cestmir.cz/), Cinemart (www.cinemart.cz), and UPP (www.upp.cz); the only feature length fiction film of the year Mariana Čengel Solčanská's Flying Cyprian (http://www.lietajucicyprian.sk/) a coproduction with Polish Pleograf, Ltd. (http://www.pleograf.pl/); Jan Švankmajer's fiction/animation film Surviving Life, a coproduction with Czech Republic and production company Athanor (http://www.athanor.cz/), Zdeněk Troška's Doktor od jezera hrochu (http://doktorodjezerahrochu.cz/) a Czech coproduction with Farbyka production (www.farbyka.sk) and the opening film of IDDF Jihlava Matchmaking Mayor (http://www.dokweb.net/en/documentary-network/czech-docs/-matchmaking-mayor-3514/?year=2010&off=45&group=22) by Erika Hníková and coproduced with the Czech Republic and endorfilm (www.endorfilm.cz).
Despite some controversies (concerning conflicts of interest) after the results of the first call, the Audiovisual Fund has fully taken over the former responsibilities of the Ministry of Culture and Tourism (http://www.culture.gov.sk/en) and has announced all four calls planned in 2010 (the first one at the very end of 2009, the last in August 2010). In its first two calls, the fund awarded support to 213 projects (including film production, festivals, film education, publications, etc.) with total amount of 5.7 mil. Euro, out of a total of 508 applications requesting support for 45 mil. Euro. The total amount for support from audiovisual fund in 2010 is planned to reach 7.1 mil. Euro.
The fund also has a special subprogram for the support of minority coproductions (fiction, non-fiction, and animation). In the first two calls, 11 minority coproductions were submitted and two were awarded an amount of 180,000 Euro. One of the supported projects was Lidice (expected release June 2011, www.filmlidice.cz), which was assigned 100,000 Euro by the Audiovisual Fund, with Slovak Television (www.stv.sk) involved as coproducer.
There are currently eight feature films in production (including four coproductions: three with Czech Republic, one with Ireland) and four in postproduction stage (including two coproductions: one with Germany, one with Czech Republic). There are 12 non-fiction films in production stage (including two coproductions: one with Czech Republic, one with USA) and 7 non-fiction films in post-production (including three coproductions with Czech Republic, and one with Israel)
The primary source of state support is the Audiovisual Fund. There are no tax incentives, nor is there a film commission. In 2010, the first funds were received from companies involved in film industry that are required by the law to contribute to the fund. At the end of September the total amount reached 2.73 mil. Euro (from 151 contributors), which is 92% of the estimated amount for 2010. The remainder of Audiovisual Fund's income is from the state budget (http://www.finance.gov.sk/En/Default.aspx). The fund should receive 3.5 mil. Euro in 2011, and an estimated 4 mil. in 2012, and 4.5 mil. in 2013.