David, an actor, and his half brother Roman, a construction worker, meet again when their father dies. Remembering the trips their father used to take them on, they want to rebuild the lost brother-to-brother relationship and decide to make a trip to the same places. But their journey soon turns into a trip full of rivalry, envy and resentment.
"The spring 2011 was coming to an end. We had time, energy, some money and an enormous creativity drive. At a spontaneous meeting with Jan Bučar, discussing some other project, the idea for Ksana had been born. After that everything happened very fast," Babosek told FNE about the development of the project.
The main roles are played by Jan Bučar (TV series Usodno vino, Pro Plus, 2014-2017) and Primož Vrhovec (Case Osterberg directed by Matej Nahtigal and produced by Lignit Film, 2015). The film was shot on location during 15 days in the summer of 2011.
Ksana was produced by Dejan Babosek through Narayan Production in coproduction with Marko Cafnik through Snaut and Mihael Kačič through Art BC, with a budget of 68,000 EUR. "Narayan Production contributed 36,000 EUR, Snaut 14,000 and Art BC 12,000 EUR", producer and director Dejan Babosek told FNE.
The cinema release is scheduled for October 2017 in Ljubljana's Kino Bežigrad, but no distributor is attached yet.
Production Information:
Narayan production
www.narayanproduction.com 
This email address is being protected from spambots. You need JavaScript enabled to view it.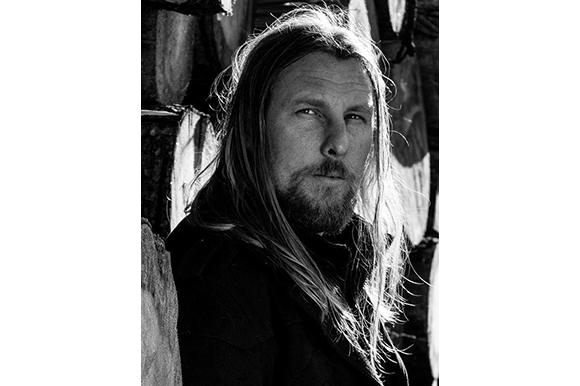 Snaut
www.snaut.si
This email address is being protected from spambots. You need JavaScript enabled to view it.
Art BC
This email address is being protected from spambots. You need JavaScript enabled to view it.
Credits:
Director: Dejan Babosek
Screenwriter: Dejan Babosek
DoP: Simon Gosnik
Editor: Dejan Babosek
Production designer: Nina Ravnik, Katarina Sušnik
Costume designer: Incognito design
Make up: Incognito design
Music: Anze Palka
Sound: Uros Usenik, Miha Rudolf
Cast: Jan Bučar, Primoz Vrhovec, Žak Drobnič, Igor Spasič, Ian Spasič, Vesna Kuzmič, Phillip Burt, Ajda Smrekar, Zoltan Jambrošić, Anze Palka, Dejan Babosek