The forty films included in the four competitive sections (OutStanDox, Central and Eastern Europe, Romania and DocSchool) were judged by a jury composed of: Alexander Weiss, Barbara Orlicz-Szczypula, Claire Aguilar, Cristi Puiu, Ileana Bîrsan, Julia Teichmann, Martichka Bozhilova, Michael Stewart, Nick Bradshaw, Sara Garcia, Veton Nurkollari and Vlad Petri.
The festival gave an Excellency Award to Cristi Puiu for his outstanding contribution to world cinema. Puiu is a friend of the festival and a constant member of the jury in the last years. Liviu Tipuriță received a Special Award for his film The New Gypsy Kings, for the effort of a dedicated filmmaker and for his contribution in presenting the story of manele singers from Romania.
ASTRA Film Festival Sibiu was organised by ASTRA Film – Centre for Documentary Film and Visual Education, Department the National Museum ASTRA in Sibiu and by the ASTRA Film Foundation, with the support of the Local Council Sibiu, the Ministry of Culture, the MEDIA Programme, Sibiu City Hall and the Romanian Film Centre. The major partner of the festival is the Romanian Cultural Institute.
FULL LIST OF WINNERS:
International Competition:
Best Film - OutstanDox Award:
Changa Revisited (USA)
Directed by Peter Biella and Leonard Kammerling
Central-Eastern European Documentary Competition: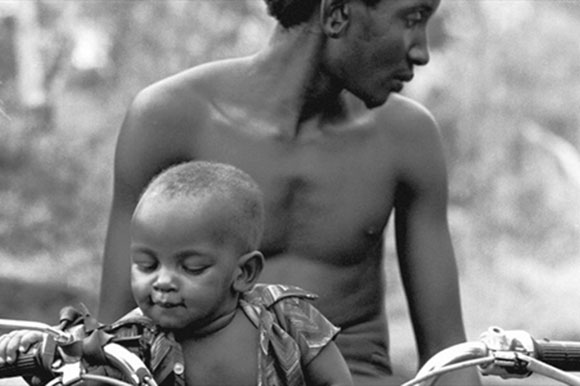 Best Film:
The Dazzling Light of Sunset (Germany, Georgia)
Directed by Salome Jashi
Special Jury Mention:
Abdul & Hamza (Serbia)
Directed by Marko Grba Singh
Romanian Documentary Competition:
Best Film:
A Mere Breath / Doar o răsuflare (Romania)
Directed by Monica Lăzurean-Gorgan
Best Director:
Botond Püsök for Angela (Romania)
Student Documentary Competition:
Best DocSchool Award:
1 Building and 40 People Dancing (Israel)
Directed by Miki Polonski
Award for Original Approach:
Those (Hungary)
Directed by Krizstina Meggyes
Special Award: Liviu Tipuriță
Excellency Award: Cristi Puiu