The script written by Barbara Zemljič follows a young lawyer Rebeka, who is assigned the murder case of a production designer and finds out that the main suspect is her childhood friend Jana. What at first seems like a straightforward case gradually reveals its dark sides, mysterious depths and stray ways of human nature.

"Buoyancy deals with trust. It's a film about trust in oneself and the others, and above all about how trust is gained and lost. I was also interested in when and under what circumstances we as people are, without bad conscience, capable of inadmissible actions", Dvornik told FNE.

The lead role is played by the 31-year-old actress Nika Rozman. The cast includes well known Slovenian actors Nina Ivanišin, Peter Musevski and Jernej Šugman.

The film was entirely produced by RTV Slovenija with a budget of 433,000 EUR. It was shot in Ljubljana in November-December 2015. RTV Slovenija will broadcast it soon after the Slovenian Film Festival.
Production Information:
RTV Slovenija
Drama department
Kolodvorska 2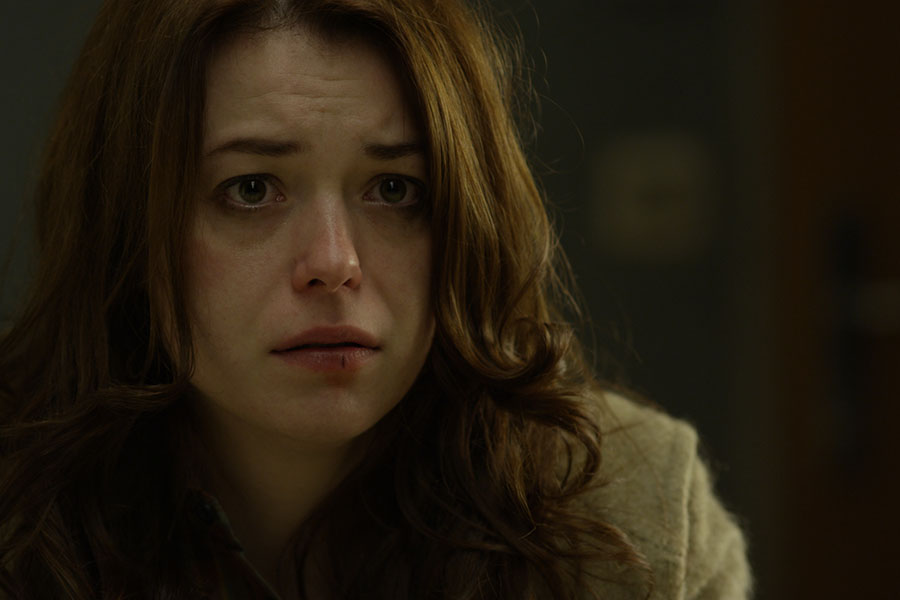 1550 Ljubljana, Slovenia
Phone: +386 1 475 31 79
This email address is being protected from spambots. You need JavaScript enabled to view it.   
http://www.rtvslo.si/ 
 
Credits:
Director: Klemen Dvornik
Screenwriter: Barbara Zemljič
DoP: Miloš Srdić
Editor: Ivana Fumić
Sound Designer: Robert Sršen
Production Designer: Dušan Milavec
Costume Designer: Marko Jenko
Make-up artist: Anže Košir
Composer: Davor Herceg
Cast: Nika Rozman, Nina Ivanišin, Matej Puc, Gašper Tič, Vladimir Vlaškalić, Ksenija Mišič, Peter Musevski, Matija Vastl, Jernej Šugman