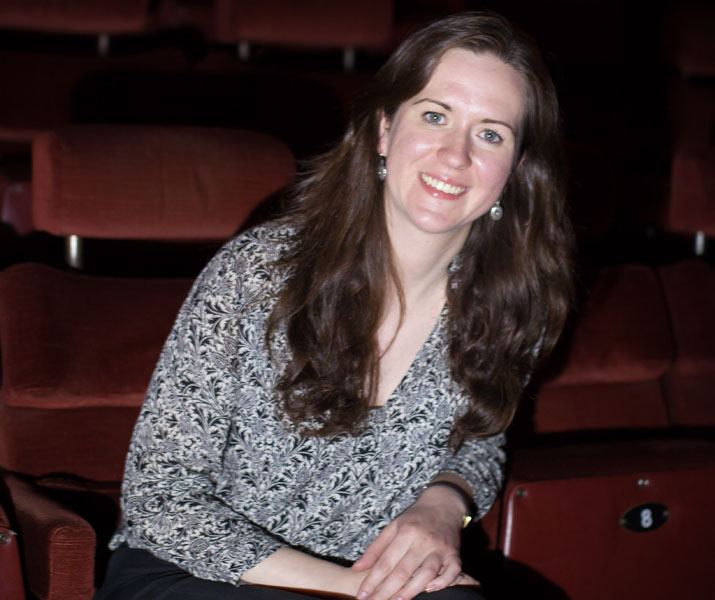 Built in 1939, Kauno Kino Centras Romuva was closed and re-opened a few times, but managed to survive through different conditions and has not changed its main purpose. Nowadays it is known as the only art house cinema in Kaunas.
FNE: What is the biggest challenge of running a cinema such as yours?
Monika Inčerytė: Bringing audiences to the cinema seems to be our greatest challenge. We are the only art house cinema in the city and also the oldest active cinema in the country. Both of these are great advantages especially in the long term, and for those reasons Romuva is unique; but on the other hand the challenges are bigger today.
The cinema was rented to a private company that closed it for a few years before the city re-opened it in 2011. Moreover, there is a lack of tradition in art house films, especially with the younger audience. The building itself, which is the only original cinema in the city, is remarkable and beautiful, but it was not maintained properly for years, therefore it needs renovation. Finally, the cinema is not digitalised yet and consequently the repertoire of the films is limited.
FNE: What kinds of films do you prefer to screen and why?
Monika Inčerytė: As the cinema is not digitalised yet, the choice of films is limited a lot by the format of films available. Despite that, we encourage the audience to discover more European films. Also, every second week we organize classic film screenings that are accompanied by film critics' presentations. The programme is also dedicated to Lithuanian films that our audience values a lot.
We are currently working towards offering a bigger variety of programmes for younger audiences on a daily basis and separate screenings for elderly people. Nevertheless, this year we are introducing more programmes dedicated to cultural events and festivals organised in the city. For example, a Design Week was organised in the city last week and we hosted a few films awarded for art design. We are also seeking ways to introduce films in a broader context and to attract people to come back more often.

FNE: The cinema is home to many festivals, events and film weeks. Why are these important and what do they achieve?
Monika Inčerytė: Festivals and special events attract more attention from both regular and frequent audience members. It is an important chance to see original films that the audience appreciates a lot. The cinema hosts around ten film festivals throughout the year. The most popular in Kaunas is the French Film Festival Ecrans d'Hiver. Another well-known festival is the International Human Rights Films Festival Inconvenient Films, which attracts a wide range of people interested in humanistic stories.
This year one of the biggest Lithuanian film festivals, Vilnius International Film Festival Kino Pavasaris used our cinema for a short programme, but we hope to develop a partnership and expand it. We believe that due to digitalisation and other infrastructure improvements, we will become the main hub for festivals in the city. As we have noticed, festivals and special events bring more vibrance and action to the cinema.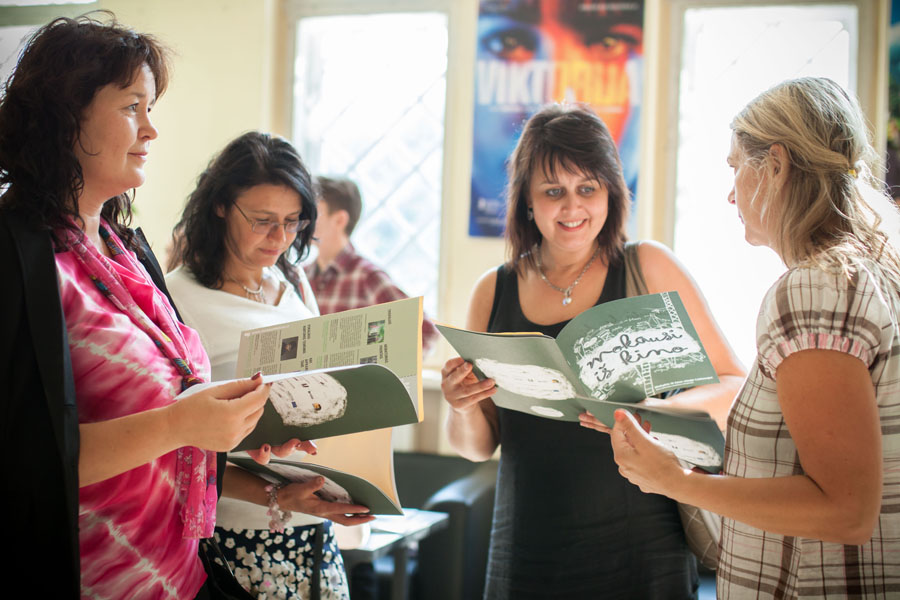 FNE: What is the role of Europa Cinemas for cinemas such as your cinema and why is it important?
Monika Inčerytė: It took us a few years to reach the Europa Cinemas criteria and become a member, so now it's a great honour to be a part of it. Being a member of Europa Cinemas connects us with other cinemas, as well as gives us a chance to spread the word about Romuva. It is a lively and supportive network where you can feel like a member of the family and be part of a network of organisations with similar goals and issues. We also believe that it helps our visitors to see Romuva as a quality and internationally oriented cinema.
FNE: How does a cinema like your serve the local community?
Monika Inčerytė: We involve volunteers to participate in the activities of the cinema: workshops for pupils, festivals, special screenings, etc. Also, there is an informal Gero kino klubas (Good Cinema Club), a space encouraging deeper understanding of films and the reflection upon them. We have created a website, kinaskaune.lt (in English Cinema in Kaunas) aiming to encourage more people to write and read about films, to discover films from different perspectives and to watch films more often.
FNE: Can you say something about your work with young audiences?
Monika Inčerytė: We work enthusiastically with schools in order to offer more screenings and programmes for pupils. The national programme Mokausi is kino (Learning from Cinema) is a very helpful tool and background for any cinema theater to start film education. Accordingly, we organise screenings with discussions for different age groups analysing various themes, often forgotten in school.
We also organise one-day animation and filming workshops for the pupils, that are getting a lot of interest from schools in Kaunas and the surrounding area. For local students we organised the project Filmuoju Kauna (I Am Filming Kaunas). Furthermore, we brought lessons on short films and excursions about the cinemas in the city in-between the war, the most lively time of cinema in Kaunas. Students had a chance to learn more about both films and city history. Since we started developing programmes for schools and young audience, we see more and more of them knowing about, being interested and coming to Romuva.

FNE: What about the digitalisation of cinemas? How will it affect your work and your cinema?
Monika Inčerytė: We plan to digitalise the cinema in July 2016 and start the new season in August digitalised. It should bring more diversity to the repertoire and the possibility to have more first-run screenings and show more festival programmes. The idea is to bring more people to the cinema and make it even more lively. To promote Romuva as the oldest working cinema in the country we will also keep the 35 mm projector and organise special screenings.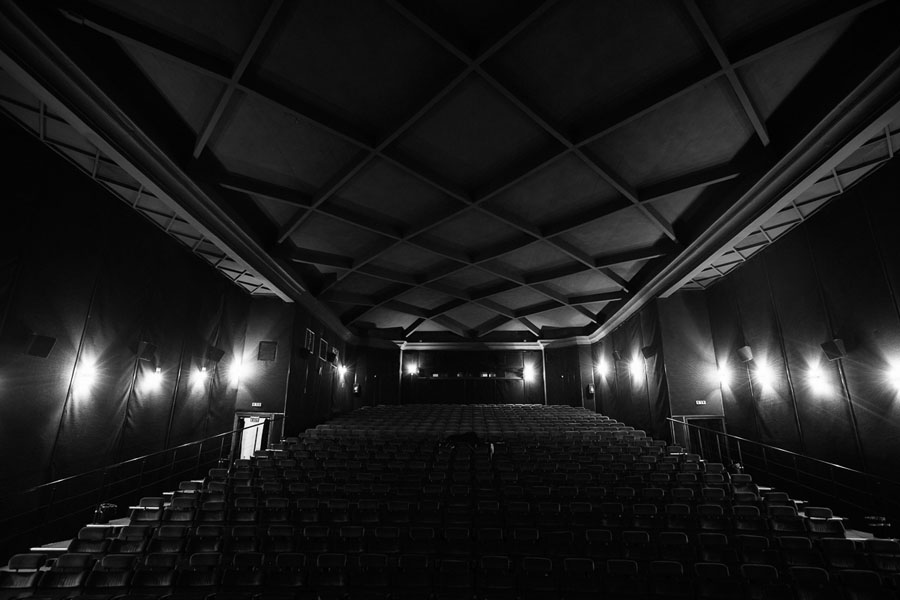 Contacts:
Kauno kino centras Romuva
Laisves av. 54, LT-44246, Kaunas
Lithuania
Phone: +37037202788, +37067026840
This email address is being protected from spambots. You need JavaScript enabled to view it.
www.kcromuva.lt