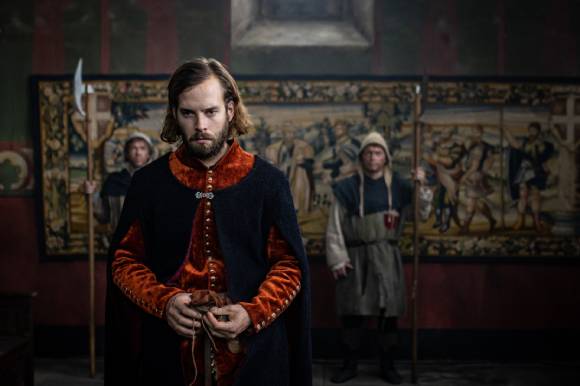 MARKET ANALYSIS 2022
TALLINN: After the long effects of isolation and gradual recuperation from the effects of the pandemic, which managed to freeze distribution and production completely for periods of time, the year 2022 felt like a comeback in several ways. In short, it seemed that people found cinema again, and cinema found people.
Although it still takes some additional effort to reach pre-pandemic levels, the arrows turned upward on both admissions and revenue charts: the admissions per capita moved to 1.75 and the overall ticket revenue almost doubled. This is partly thanks to higher admission numbers, but it can also partly be explained by the high inflation rate in Estonia, reaching an unprecedented 19.45% in 2022.
The three Estonian films with most admissions were Melchior the Apothecary / Apteeker Melchior by Elmo Nüganen, Kalev by Ove Musting and Melchior the Apothecary: The Ghost / Apteeker Melchior. Viirastus by Elmo Nüganen, while the international top three consists of Minions 2, Avatar: The Way of Water and Top Gun: Maverick.
After the previous good international year, 2022 was quite uneventful, except for a couple of runaway successes like the short animated film Sierra by Sander Joon, which had a great festival run and became the first Estonian short animated film to land on the Oscars shortlist in the short animated film category. Several promising releases moved to 2023, a year that will be definitely more exciting in that regard.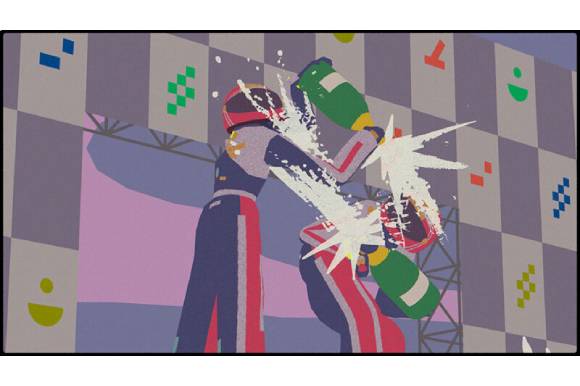 PRODUCTION
Several feature films were shot in 2022, all of them supported by the Estonian Film Institute.
8 Faces of Lake Biwa / Biwa järve 8 nägu by Marko Raat is a coming-of-age tale taking place in the Estonian Old Believers' community. It features a blend of Baltic and Japanese culture and imagery, wrapped in a net of tragic love stories told through the prism of the Japanese "Eight Views" art tradition. The film is produced by Estonia's Allfilm and coproduced by Bufo from Finland.
Black Hole / Must auk by Moonika Siimets, produced by Amrion, is a surreal blend of three Estonian short stories dealing with solitude and lack of love in the Tallinn tower block district.
Free Money / Vaba raha by Rain Rannu, produced by Tallifornia, was also shot in 2022 in Estonia and the United States, and consists of three loosely interconnected stories about money, cryptocurrency and the investment culture of the last few years when investing has become a form of entertainment.
Another Tallifornia title, Dog / Koer by Rasmus Merivoo, started preproduction in 2022 and will commence the shooting in 2023.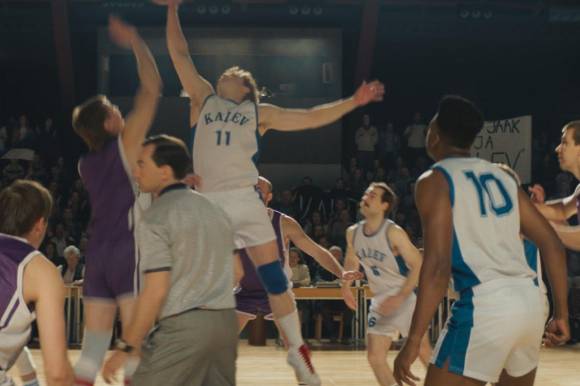 The film One-Dimensional Man / Ühemõõtmeline mees by Andres Puustusmaa, produced by LEO Production and coproduced by Latvia's Studio Locomotive, was shot in October/November 2022. The film talks about repressive communist ideology passed on from generation to generation, from father to son.
Among feature films not supported by the state funds, Faulty Brides / Vigased pruudid, an adaptation of a comical Estonian screenplay by Eduard Vilde from 1888, was shot over 18 days in June - July 2022. It is directed by Ergo Kuld and produced by TaskaFilm, Apollo Film Productions and Kassikuld.
DISTRIBUTION
A total of 349 films were released in Estonia in 2022, out of those 233 were new titles. The 2.33 m viewers are a considerable improvement from 2021 (1.38 m), gathering box office of 16.28 m EUR. Admissions per capita rose to 1.75 (up from 1.05 in 2021), and the average cost of a cinema ticket was 6.99 EUR.
A total of 51 Estonian films were theatrically released in 2022, out of those 30 were new titles. Estonian films scored 481,585 admissions and cashed in 3.2 m EUR. It is satisfying to see that local market share gained a very healthy level of 20.67% again, considering that 2020 was amazing with 26.72% and 2021 showed only 14.2% because of postponed key releases.
Apollo-affiliated Hea Film dominated the distribution, as the whole ten out of ten top titles in the general (foreign and domestic) chart were all distributed by them. Hea Film had an annual market share of 63.44% of all admissions, followed by ACME (25.93%). The others remained under ten per cent: GPI (3.26%), VLG Films (1.57%) and BestFilm (1.27%). The rest of the small
distributors were jointly responsible for the remaining 4.53%.
The annual market share between different territories divided as follows: USA 59%, Estonia 21%, Europe 14% and 6% to the rest of the world.
Internationally, the animated film Sierra by Sander Joon ended up being the first ever Estonian title to be sold to Criterion Channel. The British/Estonian debut feature Firebird / Tulilind by Peeter Rebane, produced by Rebane's own The Factory and UK's No Reservations Entertainment, sold its North American distribution rights to Roadside Attraction.
The Melchior the Apothecary trilogy was picked up by Global Screen, the worldwide distribution arm of TELEPOOL, to be released as a six-part miniseries. The international TV drama series Estonia, produced by Finland's Fisher King OY, Estonia's Amrion, Belgium's Panache Productions and Sweden's Kärnfilm Ab, was sold to Seven.One Entertainment Group, which runs ProSieben.
VOD PLATFORMS AND ONLINE DISTRIBUTION
An important event in 2022 was the launch of a new VOD platform for Estonian films, Arkaader. The platform was founded and financed by the Estonian Film Institute and the Estonian National Archive's film archive, and it offers a wide selection of digitally restored Estonian films, both old and new titles, obscure and well-known. Since its launch on 13 December 2022 till May 2023, Arkaader counted about 10,000 unique visitors per month, and the number of audiovisual products available (some for a fee, some for free) was 2943 at the beginning of May 2023, varying from showreels and chronicle pieces to long films. Films are being added to the platform continuously.
Estonian VOD landscape went through some stabilisation in 2022, and generally, people were more open to using VOD platforms. Jupiter, the official VOD platform of the Estonian National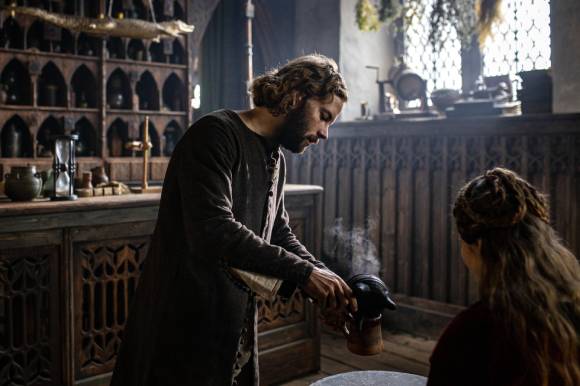 Broadcast ERR grew its streaming audience organically by about 30% and launched its subsection IO, targeted at young audiences. Viaplay chose to invest in a lot of important sports events rights and strengthened its position in the market through that.
In 2022 Apollo TV, the online branch of the leading exhibitor Apollo Kino and producer Apollo Film, announced somewhat unexpectedly that it will cease its activities after only a year and a half, and its clients will be taken over by Go3.
EXHIBITION AND BOX OFFICE
The most successful foreign film of the year turned out to be Minions 2 with 147,727 admissions, followed by Avatar: The Way of Water (109,844 admissions) and Top Gun: Maverick (63,106 admissions). The biggest European title (but still a US minority coproduction) was Ruben Östlund's Triangle of Sadness, distributed by FilmStop, which reached the 30th spot with 23,422 admissions.
Three Estonian films made it to the annual top ten. The first film of Elmo Nüganen's trilogy about the Medieval detective-apothecary, Melchior the Apothecary / Apteeker Melchior, took the second spot with 129,400 admissions, while the second instalment Melchior the Apothecary: The Ghost / Apteeker Melchior. Viirastus came in fifth with 86,096 admissions.
Both Melchior the Apothecary and Melchior the Apothecary: The Ghost were produced by Taska Film, Apollo Film Productions, Nafta Films and Hansafilm, and coproduced by Latvia's Film Angels Productions, Lithuania's InScript and Germany's Maze Pictures.
Between them, the historical sports film about the legendary basketball team, Kalev by Ove Musting, produced by Allfilm, managed to take the bronze with 116,467 admissions.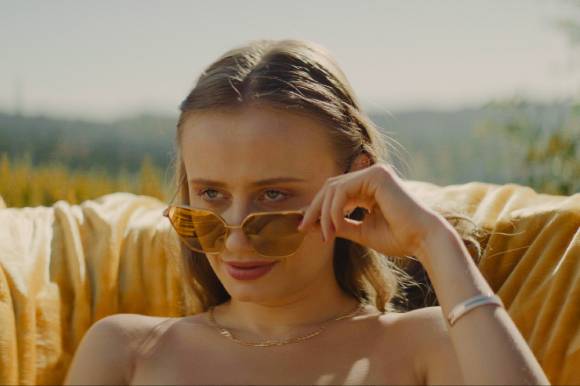 The top ten was rounded out by two Marvel films in the seventh and eighth place – Thor: Love and Thunder (55,337 admissions) and Doctor Strange in the Multiverse of Madness (54,701 admissions), while two animated titles closed the Top Ten: Sonic the Hedgehog 2 (53,927 admissions) and Bad Guys (49,654 admissions).
The domestic top ten was almost completely dominated by feature films. The three titles mentioned earlier were followed by the literary classic Swamp / Soo by Ergo Kuld. produced by Taska Film, Apollo Film Productions, Kassikuld, with 45,695 admissions; children's pirate film Erik Stoneheart / Erik Kivisüda by Ilmar Raag, produced by Amrion and Thiltges Film from Luxembourg, coproduced by Lithuania's Studio Uljana Kim, Ukrainian Esse Production House, Latvia's Studio Locomotive and Finnish Helsinki-filmi, with 23,952 admissions; and another children's film The Sleeping Beast / Tagurpidi torn by Jaak Kilmi, produced by Stellar Film, coproduced by Studio Locomotive, with 23,670 admissions.
The remaining four titles stayed well below 10,000 admissions: the youth debut feature Tree of Eternal Love / Kiik, kirves ja igavese armastuse puu (Tallifornia) placed seventh with 5,459 admissions, Kadri Kõusaar's art house drama Deserted / Kõrb, produced by Meteoriit, coproduced by Swedish MostAlice Film and Finnish Greenlit Productions, came eighth with 3,970 admissions, the short animated film The Old Man and Gasworm / Vanamees ja Põrsauss by Mikk Mägi had 3,332 admissions, while the documentary Two Hours of Happiness / 2 tundi õnneni by Moonika Siimets, produced by Amrion, had 2,303 admissions.
GRANTS
In 2022, the Estonian Film Institute gave out 6,262,300 EUR to various film projects: 2,903,000 EUR was distributed for the production of nine feature films; 297,500 EUR for the development of six feature films; 84,000 EUR as script development grants for 12 feature films; 120,000 EUR for the production of four short films; 80,000 EUR for the development of two miniseries; 710,000 EUR for the production of 14 documentaries, and 123,424 EUR for the development of nine documentary projects.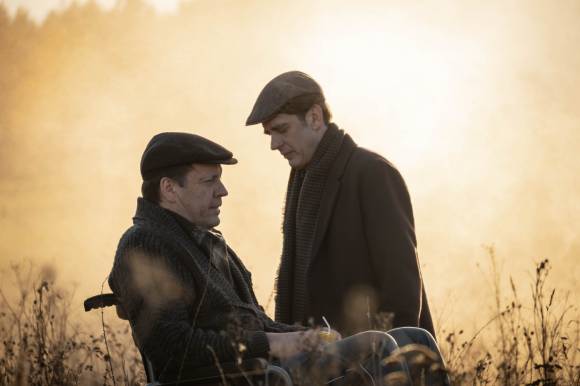 Estonian Stories / Eesti lood, the documentary chronicles and portrait docs, received 111,376 EUR; 44,500 EUR was given for development and postproduction of two documentary series; 11 animated films received 961,000 EUR for production, and eight animated films received development support of 104,000 EUR. A total of 723,500 EUR went to nine minority coproductions.
Production grants went to the following feature films: Dark Paradise / Tume paradiis by Triin Ruumet, produced by Three Brothers, 8 Views of Lake Biwa / Biwa järve 8 nägu by Marko Raat, produced by Allfilm, Stairway to Heaven / Taevatrepp by Mart Kivastik, produced by Filmivabrik, Black Hole / Must Auk by Moonika Siimets, produced by Amrion, Veenus.me by Carmel and Rene Köster, produced by Nafta Films, Lioness / Emalõvi by Liina Trishkina-Vanhatalo, produced by Allfilm, Dog / Koer by Rasmus Merivoo, produced by Tallifornia, Aurora by Andres Maimik and Rain Tolk, produced by Kuukulgur and One-Dimensional Man / Ühemõõtmeline mees by Andres Puustusmaa, produced by LEO Production.
Estonia's cash rebate programme Film Estonia distributed 5.4 m EUR in 2022, supporting 18 film and TV projects.
TV
The audience numbers of ERR channels ETV, ETV2 and Russian language ETV+, remained more or less on the same level as in 2021, while commercial channels like Kanal 2 and TV3 lost some viewers, who migrated to VOD platforms.
Also, the beginning of war in Ukraine brought steep corrections to the audience's viewing habits: the entertainment dropped rapidly, while the news programmes and related current affairs programmes rose just as rapidly. In times like this, the audience seems to trust the national broadcast more than commercial channels, so in the first half of the year, those channels gained most from the Ukraine war, when it comes to audience numbers.
CONTACTS:
ESTONIAN FILM INSTITUTE
Uus 3, Tallinn 10111
Phone: +372 627 60 60
Fax: +372 627 60 61
www.filmi.ee
This email address is being protected from spambots. You need JavaScript enabled to view it.
CULTURAL ENDOWMENT OF ESTONIA
Suur-Karja 23, Tallinn 10148

Phone: +372 699 9150
www.kulka.ee
This email address is being protected from spambots. You need JavaScript enabled to view it.
ESTONIAN ANIMATION UNION
Roo 9, Tallinn 10611
www.animaliit.ee
Contact: Mari Kivi
This email address is being protected from spambots. You need JavaScript enabled to view it.
ESTONIAN DOCUMENTARY GUILD
Vilmsi 53g, 10147 Tallinn
www.dokfilm.ee
This email address is being protected from spambots. You need JavaScript enabled to view it.
ESTONIAN FILMMAKERS' UNION
Uus 3, Tallinn 10111
Phone: +372 646 4068
www.kinoliit.ee
This email address is being protected from spambots. You need JavaScript enabled to view it.
Contact: Kadri Vaas
ESTONIAN NATIONAL PRODUCERS' UNION
Uus 3, Tallinn 10111
Phone: +372 5825 8962
This email address is being protected from spambots. You need JavaScript enabled to view it.
Contact: Aet Laigu
ESTONIAN FILM INDUSTRY CLUSTER
This email address is being protected from spambots. You need JavaScript enabled to view it.
Contact: Marju Lepp
ESTONIAN SOCIETY OF CINEMATOGRAPHERS ESC
www.esc.edicypages.com/et
ESTONIAN FILM DIRECTORS' GUILD
This email address is being protected from spambots. You need JavaScript enabled to view it.
Contact: Moonika Siimets and LiinaTrishkina-Vanhatalo
ESTONIAN SCRIPT-WRITERS' GUILD
Eesti Stsenaristide Gild:
This email address is being protected from spambots. You need JavaScript enabled to view it.
Contact: Lauri Lippmaa
THE ASSOCIATION OF PROFESSIONAL ACTORS OF ESTONIA
Uus 5, Tallinn 10111
Phone: +372 646 4517
Fax: +372 646 4516
www.enliit.ee
This email address is being protected from spambots. You need JavaScript enabled to view it.
THE ESTONIAN FILM JOURNALISTS'ASSOCIATION
Narvamnt 11e, Tallinn 10151
Phone: +372 669 8210
www.filmikriitik.ee
This email address is being protected from spambots. You need JavaScript enabled to view it. ; This email address is being protected from spambots. You need JavaScript enabled to view it.
Contact: Andrei Liimets
THE UNION OF ESTONIAN FILM CLUBS
Vikerlase 13-62, Tallinn 13616
Phone: +372 632 4662; +372 55 46042
This email address is being protected from spambots. You need JavaScript enabled to view it.
Contact: Raivo Olmet
ESTONIAN FILM MUSEUM
Pirita road 56, 10127 Tallinn
Phone: +372 6 968 600; +372 5620 8875
http://www.ajaloomuuseum.ee/en/filmmuseum
This email address is being protected from spambots. You need JavaScript enabled to view it.
Contact: Karlo Funk
ESTONIAN FILM DATABASE
Koidu 17-1, 10137 Tallinn
Phone: +372 6015982
This email address is being protected from spambots. You need JavaScript enabled to view it.
www.efis.ee/en 
ESTONIAN FILM ARCHIVES
Ristiku 84, Tallinn 10318
Phone: +372 693 8613
www.filmi.arhiiv.ee/index.php?lang=eng
This email address is being protected from spambots. You need JavaScript enabled to view it.
Report by Tristan Priimägi (2023)
Sources: the Estonian Film Institute, the Cultural Endowment of Estonia