Located in the heart of the city, the cinema is operated by the Filmmakers's Union of Romania (UCIN), the most important professional association of Romanian filmmakers, celebrating its 50th anniversary in 2013.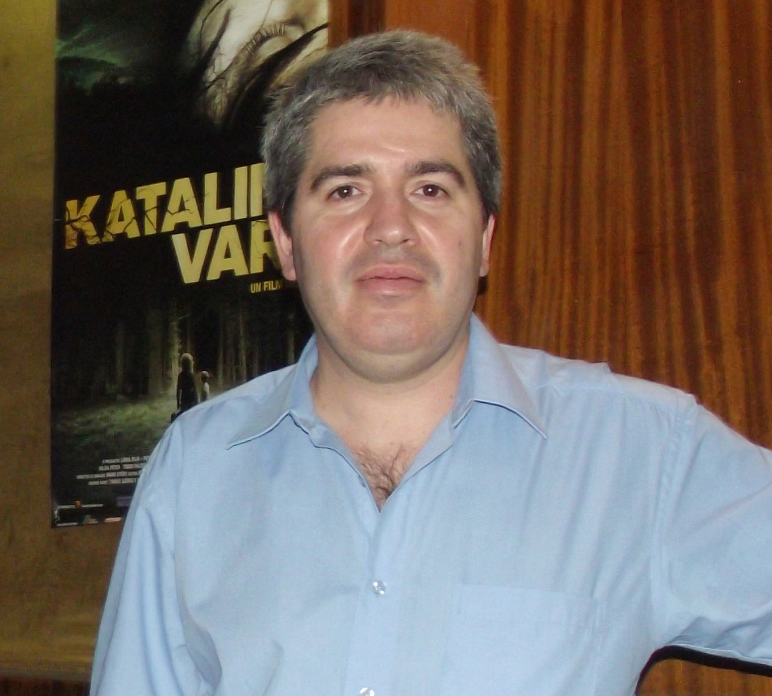 Cinema Studio is fitted with a Barco 2K digital screening device which is working in parallel with the 35mm screening device, and 5.1 Dolby Surround sound system. The screen was replaced and the lobby underwent a complete renovation recently.
FNE: What is the biggest challenge of running a cinema such as yours?
Valentin Burlacu: The biggest challenge is to keep our one-screen cinema on the market during the transition from 35mm format to DCP format movies, and the progressive shift to professional entertainment provided by multiplexes opened in commercial malls.
We like to see ourselves as people who go to the cinema in order to dream instead of feeding ourselves with popcorn and Cola Zero and from time to time looking at a screen full of explosions.
FNE: What kinds of films do you prefer to screen and why?
V.B.: Romanian, European and art house films according to the specifics of Filmmakers's Union. We wish to revive the audience's taste for the cinema show in itself when a movie is watched in a large hall instead of an appartment and in dubious quality, a show which is able to make you think and re-live stories nicely told by talented people.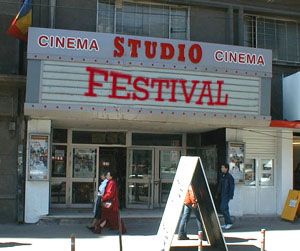 FNE: The cinema is home to many festivals, events and film weeks. Why are these important and what do they achieve?
V.B.: They make people see more critically appreciated films rather than the ones brought by distributors. There is a special audience for this kind of films that has grown over time. The number of festivals and galas hosted by Cinema Studio grew from one year to the next to the detriment of films that are screened for one week only. Even if we have a medium to small hall given the number of seats, it happens quite often that the hall is too small for all those who wish to see a certain film.
FNE: What is the role of Europa Cinemas for cinemas such as your cinema and why is it important?
V.B.: It is important because it puts us in contact with our European partners, it provides us financial support which is vital for the maintenance and improvement of technical performances of the equipment and, last but not least, it gives us the right to wear the proud emblem of Europa Cinemas.
FNE: How does a cinema like yours serve the local community?
V.B.: We provide discounts for tickets, loyalty tickets, subscriptions to various events, thematic festivals, etc. We pay attention to the requests of our audience and try to honour them if possible.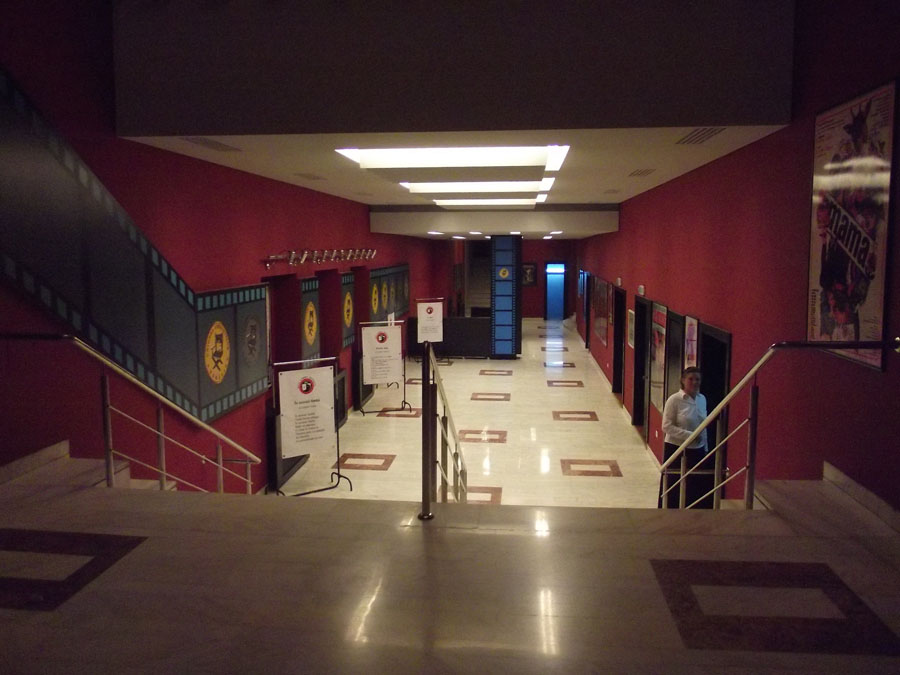 FNE: Can you say something about your work with young audiences?
V.B.: Yes, we try to allure young audience in our theatre by special events such as the International Film Festival CineMAIubit, with films made by students from the National University of Theatre and Film "Ion Luca Caragiale" and foreign film schools; programmes of films made by high school pupils, films screened in the national programme Şcoala altfel/School Otherwise and for the 1st of June.
A special event was the first interactive film screened in our theatre recently when the majority of the audience chose the follow-up of the film. We also had programmes of films for the French High School and programmes organised in partnership with DaVinci Learning, National Geographic and Humanitas publishing house.
FNE: What about the digitalisation of cinemas? How will it affect your work and your cinema?
V.B.: Digitalisation opened wide the the range of films to choose and made handling them much more easy. It also improved the quality of projection in terms of sound and image, at DCI standards no matter how many screeenings you have. The interactive movie I was talking about wouldn't have been possible without digitalisation.
Contact
Cinema Studio – Filmmakers' Union of Romania, Uniunea Cineaştilor din Romania
28-30 Mendeleev street, sector 1,
Bucuresti, Romania
Phone: +4 (021) 316 55 26
Fax: +4 (021) 311 12 46
www.ucin.ro
This email address is being protected from spambots. You need JavaScript enabled to view it.