FNE: What is the biggest challenge of running a cinema such as yours?
Branislava Lovre: Novi Sad is a city with a rich cultural offer. People who want to spend their days exploring culture can attend concerts, exhibitions and literary evenings throughout the year. Our biggest challenge is to motivate people to pick our cinema from among this rich offer and to get them interested in European and independent film. Our task is to show them that European film is extraordinary - if they are exposed to it for the first time - as well as to meet the expectations of the audience that continuously visits the cinema by carefully selecting our films.
Furthermore, we try to keep in mind our youngest citizens. By carefully working with them, we want to cultivate an audience that will be accustomed to going to the cinema regularly. Therefore, I believe that we have three challenges ahead of us: to meet the expectations of regular visitors, to attract the attention of new ones, as well as to work hard on the education of those who will become our regular audience in years to come.
FNE: What kinds of films do you prefer to screen and why?
Branislava Lovre: I can say that the basic condition for screening films is their quality, because we have to meet the trust of the audience and to pick films in accordance with global standards. The programme is designed to include a small percentage of blockbusters, while the focus is on European, independent, documentary, art film, etc. We want to screen films that are being shown in other countries from the region and Europe at the same time.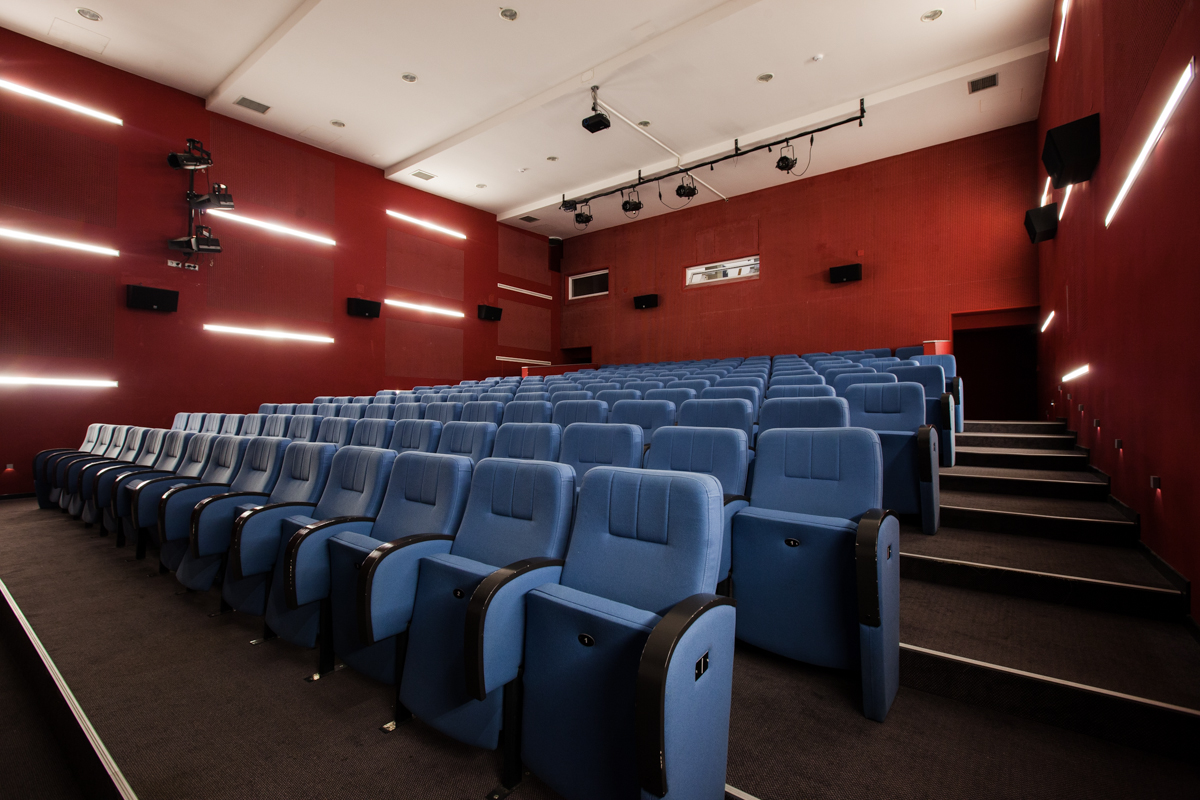 Also, we pick films whose main goal is to educate the audience. Informally, we call these cycles 'Required film watching', because we believe that there are works that everyone should watch at least once in their life, the same as there the books that should be the base for our further reading exploration.
Furthermore, we try to establish communication with the audience and to enable discussions with members of film crews, when circumstances allow. In these moments we can see how important the effort invested during the year is, because feedback and in-depth discussions about European film are the biggest reward for each of us.
FNE: The cinema is home to many festivals, events and film weeks. Why are these important and what do they achieve?
Branislava Lovre: We are very happy because, apart from the regular repertoire, we have a separate programme content. We especially want to emphasise the Euro in Film Festival, a festival of European and independent film, held in December. This is a moment when the audience can truly see the newest films that received numerous awards during the year at festivals around the world.
We are also proud of the cooperation we established with other institutions, cultural centres, embassies, cinemas, festivals from Serbia and abroad. We believe that it is crucial to approach the dissemination of film culture that way. For example, we host days of French film, a festival of German film, a festival of film from Nordic countries and so on. Each of these programmes is approached thoroughly, because we believe it is important that the audience sees different types of cinematography throughout the year. Furthermore, festivals and programmes designed that way are a special lure because they always attract new faces that later become our regular visitors.
FNE: What is the role of Europa Cinemas for cinemas such as your cinema and why is it important?
Branislava Lovre: We are honoured to be part of such a strong and important network as Europa Cinemas. Professionals who are part of this network make us work hard everyday in order to improve ourselves. The chance to share experiences, hear opinions and to receive advice from the most successful professionals is an invaluable gift and capital.
Also, the chance to establish new cooperation, to improve the programme and to acquire new knowledge is just one of the benefits. It is an exceptional feeling to be part of a family that supports, gives advice and offers chances for further improvement.
We are happy that we are presented with this great opportunity to improve the programme, and by doing so, to improve the position of the cinema as the temple of high-quality film. We are thankful for all possibilities that have opened for us thanks to the support from Europa Cinemas. These opportunities were unthinkable before and we are looking forward to new events.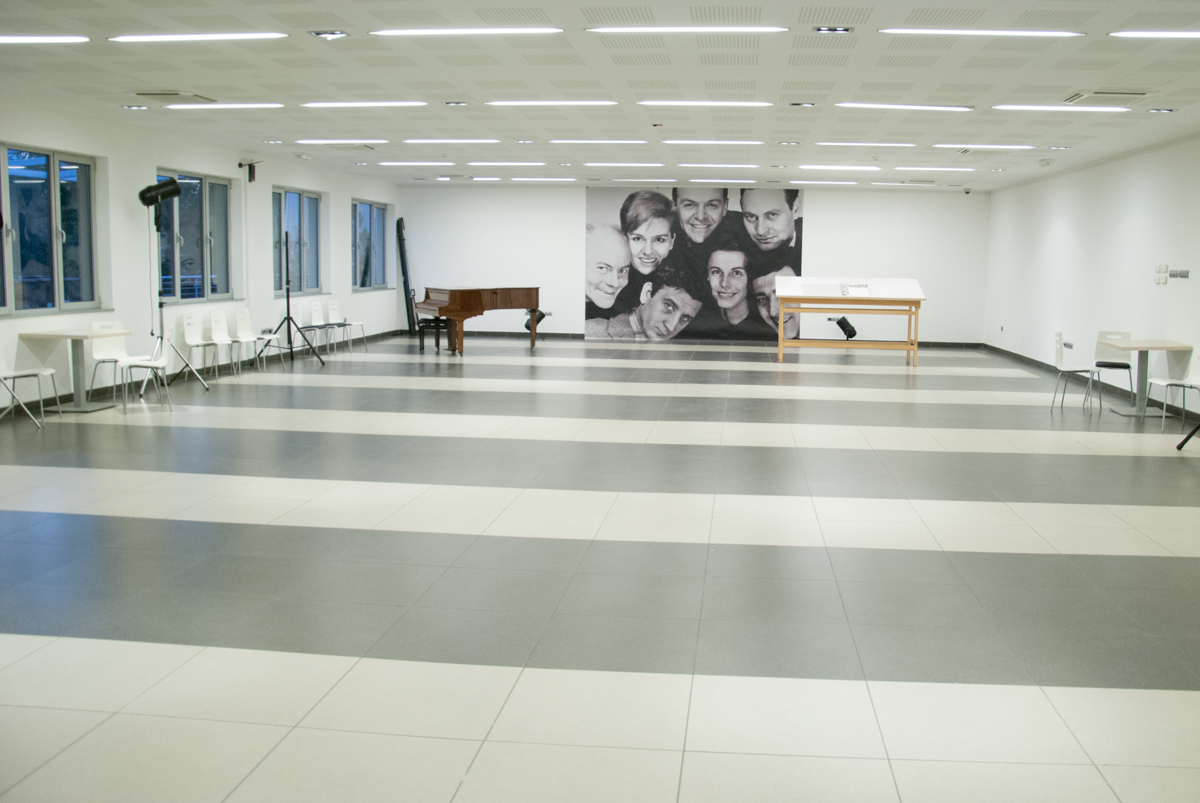 FNE: How does a cinema like your serve the local community?
Branislava Lovre: We strive to become a synonym of a cultural station for people who are fans of high-quality European film. The chance to see different films from around the world in one place is also a good way to learn about other cultures and ways of life. Thematic cycles of documentary and live action films enable people to see other cultural patterns through moving pictures.
We try to create a dialogue and to connect with various institutions, festivals and organisation from the city in order to jointly implement programmes. We have our own ideas, but we are open for suggestions from the visitors. We want to use all our capacities and to demonstrate quality. We want everyone to know that our doors are open throughout the year and that we are here to offer film content at the highest quality.
FNE: Can you say something about your work with young audiences?
Branislava Lovre: We are aware that it is crucial to pay attention to young audiences. We try to inform them, throughout the year, about all the activities that we have. We do not expect them to come to us, we also try to reach them in faculties, schools, even in kindergartens, and to show them what is our work and why we believe they would be interested in it. Furthermore, we try to organise different workshops or lectures that are geared towards the importance of local and European cinematography, as well as towards the story about concrete films.
Also, before and after the screening we try to find out how they experienced the film through discussion. When it comes to the youngest citizens, up to 12 years of age, we organise visits to the cinema from a different angle. We show them technology and they have a chance to meet operators and see what is behind the screen. We also explain to them what the benefits of going to the cinema are. We do our best to tailor the story according to their expectations, but also to show them the importance of cinema in the age of new media.
FNE: What about the digitalisation of cinemas? How it is affecting your work and your cinema?
Branislava Lovre: Digitalisation is a process that has opened new possibilities for us. Now we can screen all the films we want, without the need to make a selection in terms of the medium. New possibilities have opened and there are no limitations in this regard. However, we have decided to continue using 35 mm film, so we have these screenings couple of times during the year, and they have their own appeal. We try to keep up with the advancements in technology and to introduce innovations every year, in line with our funding.
Recently, we equipped the entrance hall of the cinema with new screens, and now, instead of regular posters, we have new opportunities. Therefore, each week we prepare a new digital exhibition and visitors can learn a lot about a certain cinematography or about the work of a certain director. We try to have the best of both worlds, interesting and useful. We also learn new things each week while preparing materials for our visitors.
Contact:
Katolicka Porta 5
21 000 Novi Sad
Serbia
Phone: +381 21 528 972
This email address is being protected from spambots. You need JavaScript enabled to view it.