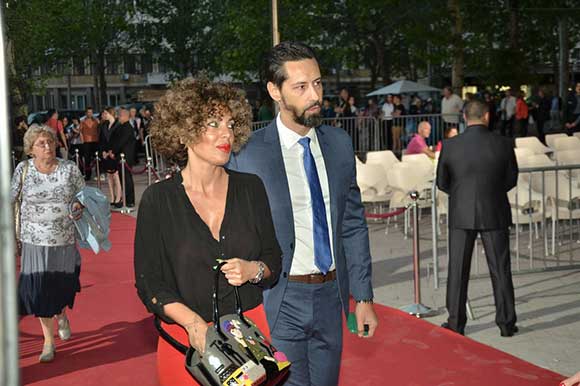 The idea of the cinema came in 2009 to Vladan Sretenovic from Belgrade, who had been in the film distribution business for almost 20 years representing Warner Bros., Sony Pictures and 20th Century Fox in the Balkan region. It took several years for the project to be put in practice and in December 2014 the building of the first modern Budva multiplex and the second in Montenegro began.
The cinema has four screens and 292 seats, and its team works on the idea of launching even an international film festival in Budva together with a film market.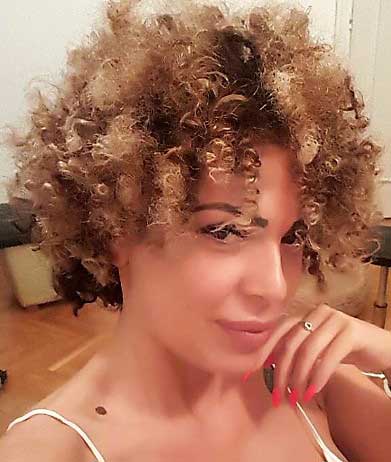 FNE: What is the biggest challenge of running a cinema such as yours?
Iris Sretenovic: There are a lot of challenges, from daily challenges to monthly challenges, and of course strategic challenges. The biggest one for sure is to make a certain level of capacities full during the week. This is the biggest and the most interesting one for us and our colleagues, as it is very creative at the same time.
We never have time to rest and we are always busy rethinking what we can do next and how we can bring new admissions. At the time of the opening we all knew that our biggest challenge will never be boring for sure, and that was positive for us as we are a young and very creative team.
FNE: What kinds of films do you prefer to screen and why?
Iris Sretenovic: We are very dedicated to domestic titles and smaller European films. It is exciting to be the first cinema in the country that has a huge percentage of weekly programming not with usual commercial films. We do not have a competition in this segment, but that needs much harder and segmented work than working on the usual commercial Hollywood movies.
Our biggest happiness is when we manage to make sure that some of the non-commercial films succeed in bringing the much needed admissions into the cinema.
FNE: The cinema is home to many festivals, events and film weeks. Why are these important and what do they achieve?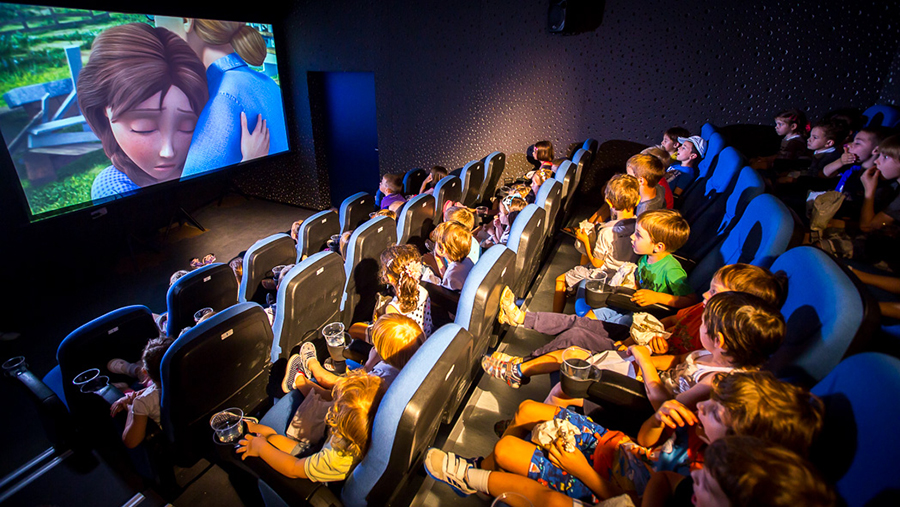 Iris Sretenovic: Our aim was towards festivals and film weeks from the beginning. We didn't wanted to be just "another cinema", we wanted to combine the exclusive position of our home town of Budva as the Mediterranean jewel with so many attractive assets starting with the climate, the position, the history, and with a cinema that will increase the regional interest.
That is why we have started with this unique concept of film festivals and film weeks. Our biggest achievement to date is probably bringing the International Serbian Film Festival FEST to Budva and Montenegro for the first time in history. In 2019 it will be the third year that FEST will be traditionally held in our cinema theatre with a special selection of films.
We have been a "home" for many other regional festivals and film events. Actually, our schedule of events, festivals, film lectures exceeds 300 per year. For the future we plan to launch the Budva International Film Festival, that will gather the regional and worldwide film jet set and we even plan to open a film market in this part of Europe for the first time. The attractive position of Budva in the Balkan region can attract production companies worldwide and it can bring new values to film industry in this part of the Mediterranean.
FNE: What is the role of Europa Cinemas for cinemas such as your cinema and why is it important?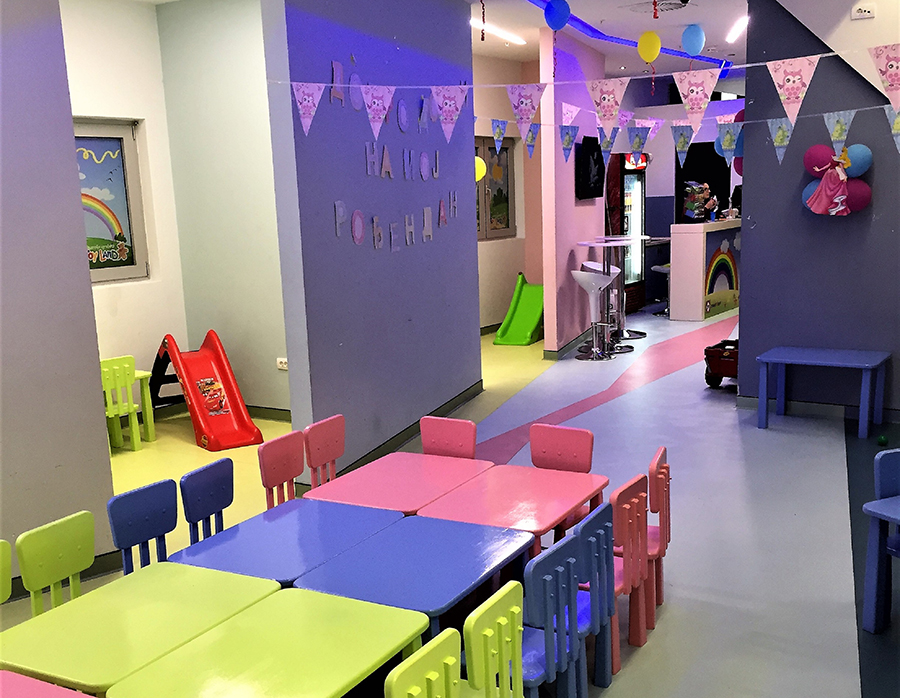 Iris Sretenovic: First of all, belonging to Europa Cinemas is a matter of honour and at the same time a confirmation that we are doing "the right thing". There are strict rules on how a cinema can become a member of Europa Cinemas and these rules are at the same time true European values on how every domestic cinema should treat its audience.
The membership in Europa Cinemas is recognised worldwide and it's really a badge of honour. We are very proud and that is why the Europa Cinemas patch is proudly displayed on the entrance to Cadmus Cineplex.
The Europa Cinemas family is also important in many other segments as it's a very proactive membership, where similar companies and cinemas share their experiences and good practices. Tools and best practices are essential for the new members especially these days, when investing in a cinema is quite demanding and costly. With help from Europa Cinemas we can improve our concepts and bring much better experiences to the audience.
FNE: How does a cinema like your serve the local community?
Iris Sretenovic: The local community represents everything for us and it's always our top priority. We always listen to the local community and try to implement advice, needs, sometimes even wishes. These days, when the technology is so expanded, it is quite easy to feel the needs of the local community, but on the other hand these needs have to be filtered, as sometimes not all suggestions are good.
FNE: Can you say something about your work with young audiences?
Iris Sretenovic: Every month we have various programmes for younger audiences. It is interesting how the young audience is developing and how it changes its needs while getting older. In our town we lived for 15 years without a cinema, our biggest challenge at the time of the opening was to convince the youth and especially their parents that they have fully operational, modern multiplex now active seven days a week.
On the other hand we are trying to make the cinema multifunctional for them as a venue where they can experience cinema from the latest films to educational school films, art and literature nights, concerts of young bands, various on screen music concerts and events and even
video game tournaments.
Younger audiences are quite demanding and for us there is always a challenge in bringing something new. We have strong competitors in the internet and video games, but we sometimes find inspiration in them for our programmes.
FNE: How is the digitalisation affecting your work and your cinema?
Iris Sretenovic: We started as fully digital. Unfortunately, the regional cinemas that are still analogue cannot work anymore these days as all companies are delivering trough DCP. Analogue is from the past. In the future probably only the National Film Archives will screen in analogue. Digitalisation brought many good things to the technical aspect of the cinemas.
Contact:
Cadmus Cineplex
Lovcen Film d.o.o Budva
Montenegro
8 Mediterranean Street, TQ Plaza
Phone: +38278119544
Fax: +38278119545
www.cadmuscineplex.com