Aliya from Israel by debut director Dekel Berenson follows the journey of a young Ukrainian woman of Jewish heritage training to become an instructor in the Israeli army. Soldier, another feature debut by the Finnish filmmaker Toni Kamula deals with the aftermath of moral dilemmas and blurred lines in war situations.  
The lineup continues with two projects portraying difficulties faced by refugees - Apathy, France, by award-winning Greek filmmaker Alexandros Avranas, reveals the grim reality of a syndrome suffered by refugee children, while Dogborn, Sweden, the third debut by writer-director Isabella Carbonell features the impossible choice faced by two teenage refugees - smuggle children even younger than themselves or starve. 
From Sweden, BE Co-Production Market also presents Kevlar Soul, a family drama dealing with addiction, by the short film team, director Maria Eriksson-Hecht and producer Ronnie Fritsche, Zentropa. Drugs are also the main subject of another family drama, Class A from Ireland, BE's former focus country, by our fourth debutant Brian Durnin.
Moving on to two dramas involving children, the first Filipino project, Ninja from Manila, is an adventure story of grief and acceptance by the experienced duo writer-director Miko Livelo and producer Alemberg Ang. Milk Teeth, a debut by Mihai Mincan from Romania, is a much darker story, involving the kidnapping and murder of a little girl. Another experienced team comes from Latvia - director Davis Simanis and producer Gints Grube present Maria's Silence, their next historical drama based on true events.
Lithuania's project Tasty brings some lightness to our selection. Egle Vertelyte and Lukas Trimonis team up for their second feature, after participating in B'EST EAVE 2013 and going to screen their debut Miracle at over 50 festivals. 
Baltic Event's home country is this year represented by Oscar-nominated producer Ivo Felt's next project Eight Views of Lake Biwa by director Marko Raat. The arthouse end of the spectrum is complemented by Cold as Marble from Azerbaijan, director Asif Rustamov backed by the French producer Guillaume de Seille, Arizona Productions. 
Another East-West collaboration comes from established German producer Titus Kreyenberg, who has previously acted as a Eurimages Jury member - award-winning Turkish filmmaker Zeynep Dadak is developing Electric Sleep, a sci-fi film about a potential future.
Three coming-of-age stories come to the slate by debut female directors backed by established producers - Us, 15 by Anna Buryachkova, Ukraine, The Summer Ends Soon by Yana Skopina and The Land Named Sasha by Yulia Trofimova, both Russia. 
Russia in Focus also presents White Road, the second feature by Ella Manzheeva, who along with producer Elena Glikman developed her successful first film The Gulls at B'EST EAVE 2013; At the End of the World, another lyrical story from the far east region of Yakutia by award-winning director Eduard Novikov; The Beilis Case, an organised crime story by prolific filmmakers director Andrei Proshkin and screenwriter Yuri Arabov.
The Eurimages Jury for BE Co-Production Market 2020 consists of:
Elena Kotova, Eurimages representative, Czech Republic,
Renata Santoro, Head of Programming, Giornate Degli Autori, Italy,
Kaarle Aho, producer, Making Movies Oy, Finland.
 
BE Co-Production Market 2020 awards include:
Eurimages Co-Production Development Award of €20 000 for the Best Project

Screen International Best Pitch award

Two Marché du Film Producers' Network 2021 accreditations for promising producers
BE Co-Production Market 2020 meetings will be held on November 25-26 via the platform b.square.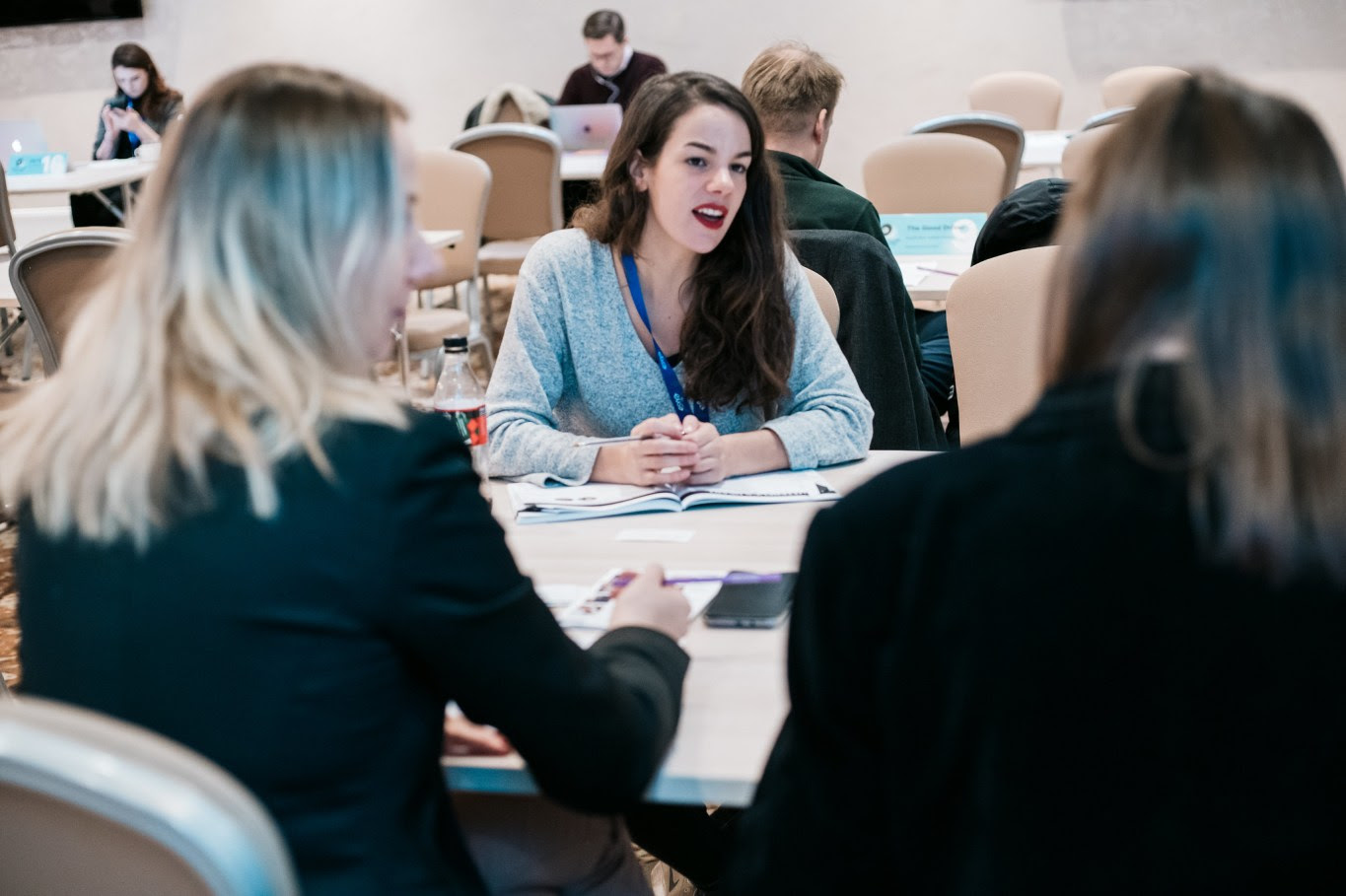 More information about talents, projects and programme on Industry@Tallinn & Baltic Event webpage.