According to the head of Industry@Tallinn & Baltic Event Marge Liiske the possibility to show the project in Cannes will open several new doors for the film and the creators: "Marché du Film is one of the largest market events in the world as there are more than 10,000 film professionals looking for new ideas, projects and partners. Being part of the event could create new connections and fruitful cooperation for the long run, not only regarding one project."

Black Nights Festival Director Tiina Look added, "We're very excited to bring our wolf pack to Cannes and the Marché du Film this summer. It's a very special year for Black Nights, our 25th birthday, and also for Industry@Tallinn &; Baltic Event, which turns 20. From small beginnings, we've grown together into an international meeting place for film, with a global outlook and reach. Our whole team is delighted that such a talented selection of international filmmakers have chosen to join our showcase and join our pack, with projects from as far afield as Georgia and Belgium, alongside films from our own backyard. We can't wait to let them out into the wild."

The projects will be presented onsite on Saturday July 10 at Palais K from 2:15 to 4:15pm, as well as screening online for industry professionals around the world.
Tallinn Black Nights Goes To Cannes Projects

Whispers of War
Directed by: Florian Hoffmann
Produced by: Alexander Wadouh & Roxana Richters (Chromosom Film & Deutsche Film- und Fernsehakademie Berlin)
Country of production: Germany

Just Before
Directed by: Alisa Erokhina
Produced by: Denis Kovalevsky & Anna Shalashina (Salt Film Studio (Russia), WISH Media (Russia), Les Steppes Productions (France) with the support of the Russian Ministry of culture and KINOPRIME Foundation)
Country of production: Russia, France

Round Trip
Directed by: Dorothée Van den Berghe
Produced by: Bert Hamelinck & Dimitri Verbeeck & Helena Vlogaert (Caviar)
Country of production: Belgium

Citizen Saint
Directed by: Tinatin Kajrishvili
Produced by: Lasha Khalvashi & Denis Vaslin & Boris Chouchkov (Artizm)
Country of production: Georgia, France, Bulgaria

Pinocchio and the Water of Life
Directed by: Viktor Lakisov
Produced by: Vsevolod Zorin & Paul Marshal & Mark De Carlo (Asymmetric Studios OÜ & Dick Lizzardo Productions, Inc.)
Country of production: Estonia, USA, Russia

Whispers of War

Just Before

Round Trip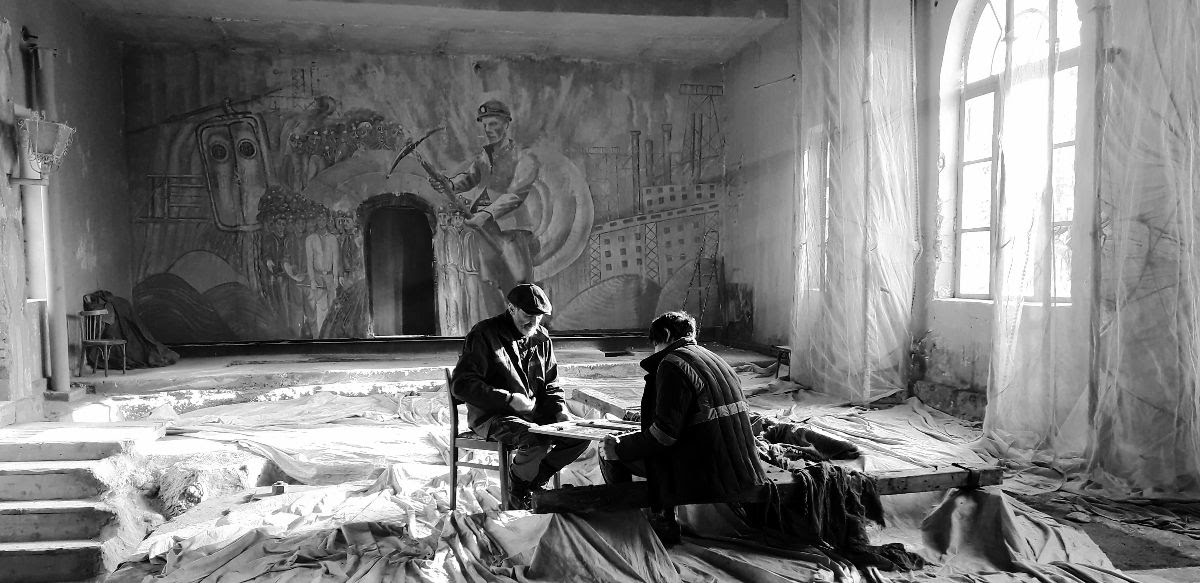 Citizen Saint

Pinocchio and the Water of Life
Our mailing address is:
Tallinn Black Nights Film Festival
Telliskivi 60A
Tallinn 10412
Estonia