Just Film's powerful International Youth Competition presents – an emotionally charged Colombian film Moles.
Just Film is especially proud of this film, because the filmmakers have decided to give us the honour of presenting the grand World Premiere at our festival. Director Carlos Zapata and actress Dayana Vargas will be in attendance.

PÖFF Shorts, a sub-festival of the A-Class Tallinn Black Nights Film Festival, has unveiled the titles that will make up its five international competition sections. The 98 films will screen across the festival which runs from 16 to 24 November at venues across Tallinn, Estonia.
The festival's international Live Action Competition features some of the very best contemporary fiction and documentary short filmmaking from across the world.
---
FIRST FEATURE COMPETITION
PÖFF ANNOUNCES ITS 2021 FIRST FEATURES LINEUP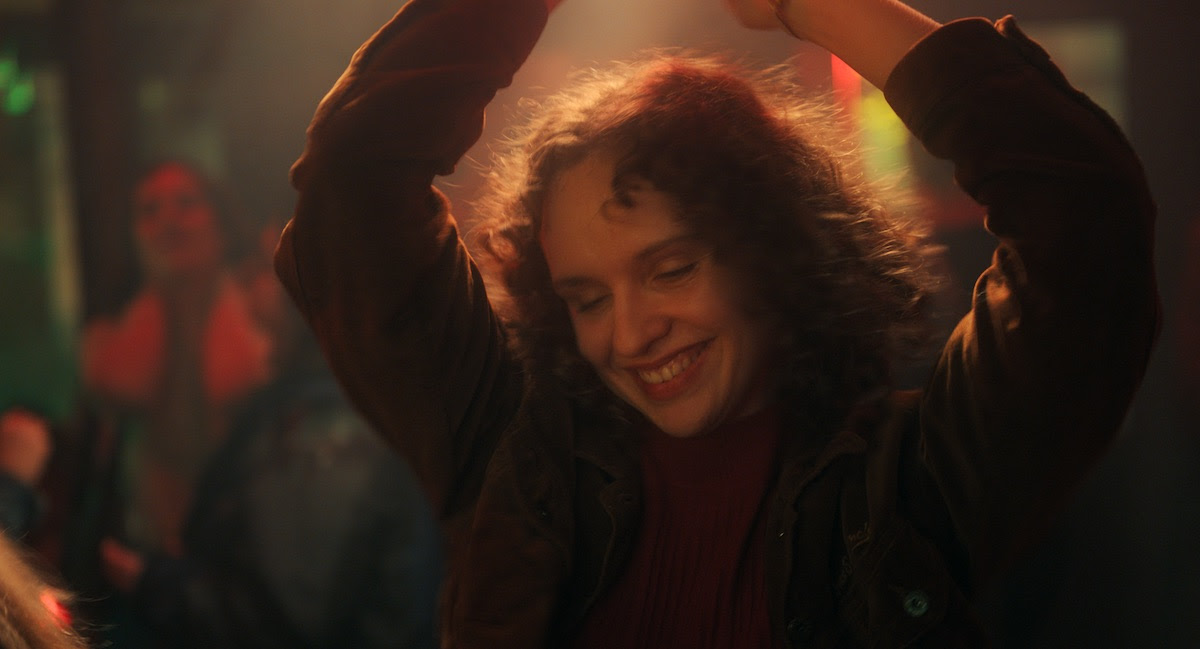 The selection includes ten world premieres, nine international premieres and one European premiere, among a slate of 20 debuts
It's a diverse, global programme of real contrasts and extremes, including everything from musicals to animation, thrillers and dark comedies, as well as a good dose of surrealism and surprisingly many funerals.

Some films are already securing sales representation. As per Variety's article:
U.S. sales agent Outsider Pictures has boarded Abhinandan Banerjee's Indian film "The Cloud & the Man" (Manikbabur Megh), while European sales agent The Open Reel is on board Joan Gómez Endara's Colombia/Panama project "The Red Tree." Both films are in the first features competition at the 25th Tallinn Black Nights Film Festival, where they will have their world premieres.
Check out the full First Features lineup 
---
INDUSTRY@TALLINN & BALTIC EVENT
TV BEATS FORUM
TV Beats Forum explores various aspects of series and film
During the TV Beats Forum, the hosts Marike Muselaers (Lumière) and Johanna Karppinen, (Post Control Helsinki) will welcome a number of experts of the field, directors, producers, scriptwriters on the stage including Rahul Patel (Amper Analysis), Petra Larsson (Cmore), Filippa Wallestam (Viaplay), Toomas Luhats (Jupiter) with Daria Bondarenko (Start), Ivar Køhn (Nordic 12), Mette Bjerregaard (DR Sales), Jan Erik Holst (Film Archive Norway) and many many others. 

TV Beats Forum takes place in Tallinn Nordic Hotel Forum and is also accessible online for accredited guests on 19-20 November.
---
BALTIC FILM COMPETITION
THE BEST AND FRESHEST FILMS FROM BALTIC COUNTRIES
12 films to compete in Tallinn Black Nights Film Festival's Baltic Competition
Showcasing the best and freshest cinematic output of the three Baltic countries – Estonia, Latvia and Lithuania – the Baltic Competition of Tallinn Black Nights Film Festival (PÖFF) will screen 12 films, including 5 world premieres this year: 3 from Estonia and 1 each from Latvia and Lithuania. 5 Estonian films feature in total, with another 4 from Lithuania and 3 from Latvia: some festival darlings, a couple of strong debuts and a healthy dose of intriguing documentaries.
---
PÖFF25
PÖFF PARK TO BE OPENED IN TALLINN
The Black Nights Film Festival, celebrating its 25th anniversary this year, has announced building a park in their name
The first tree, a Sakhalin rowan, was planted in the park-to-be which is located at Paljassaare right next to the future film studio complex Tallinn Film Wonderland.
The tree was planted by the Black Night's Festival director Tiina Lokk, the deputy mayor of Tallinn Vadim Belobrovtsev and the CEO of Tallinn Film Wonderland Gren Noormets.
A 1.5 hectares park will be established in the coming years together with Tallinn City and the film campus. It is dedicated to people who have made a notable contribution to the development of film arts and PÖFF.
---
INDUSTRY@TALLINN & BALTIC EVENT
BLACK NIGHTS STARS
Eight young actors step into the spotlight
Already for the 5th year, we are happy to involve talented young actors from Baltic Sea region in Black Nights Stars programme. The initiative is dedicated to bringing together internationally operating casting directors and the emerging talent from the Baltic Sea region to enhance their international visibility. 

In 2021 the international jury selected eight young actors from over 40 candidates based on their first feature film and TV roles. The Black Nights Stars 2021 are Miika Pihlak (Estonia), Sandra Guldberg Kampp (Denmark), Jan Hrynkiewicz (Poland), Doris Tislar (Estonia), Tua El-Fawwal (Germany), Viktoriya Miroshnichenko (Russia), Elias Westerberg (Finland) and Kristina Morta Paškevičiūtė (Lithuania).
Read more about Black Nights Stars
---
FOCUS COUNTRY
PÖFF PUTS HUNGARY IN FOCUS
The festival's Opening Film will be Ildikó Enyedi's The Story of My Wife
The Story of My Wife, which premiered in competition at Cannes this year, will join 18 more Hungarian films screening as part of the In Focus: Hungary programme, including 10 films in a special archive section and 8 new films representing the best of current Hungarian cinema.
The programmes are presented in collaboration with the National Film Institute - Hungary. In addition to the main programme, a programme of short films from Hungary will be shown as part of PÖFF Shorts.
---
FOLLOW US
Keep an eye on our social channels for the latest updates: