PRODUCTION
Most of the feature films shot in Croatia in 2015 are supported by the Croatian Audiovisual Centre. Among them are Rajko Grlić's The Croatian Constitution (Interfilm), Zrinko Ogresta's On the Other Side (Interfilm) and Katarina Zrinka Matijević Veličan's debut feature Trampoline (Interfilm).
Quit Staring at My Plate, the debut feature of Hana Jušić, a Croatian, Danish and French coproduction between Kinorama, Beofilm and Les Contes Modernes, was also shot in 2015 as the first majority Croatian coproduction and the first feature by a Croatian director to receive funding from the Danish Film Institute.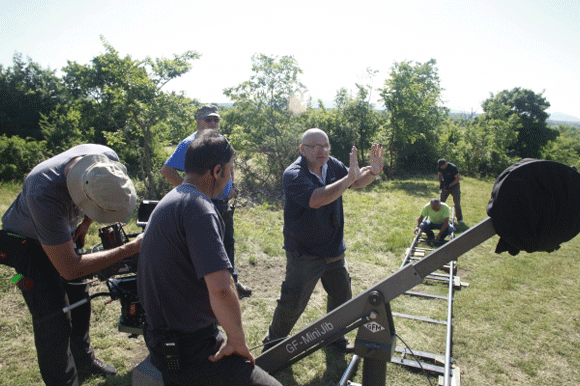 Dejan Aćimović's feature film Anka starring Eric Cantona started shooting in Croatia in June 2015. Dejan Aćimović is producing through DA Film in coproduction with Croatian public television HRT.
The list of Croatian minority coproductions includes Nicole van Kilsdonk's children film When My Father Became a Bush produced by the Dutch company Lemming Film in coproduction with Croatia's Nukleus Film and Minds Meet from Belgium.
Anja Kofmel's Swiss/Croatian coproduction Chris the Swiss, which began production in Zagreb mid-June 2015, is the first animated film benefiting from the Croatian incentives scheme. The Swiss company Dschoint Ventschr Filmproducktion is producing in coproduction with Croatia's Nukleus Film. The film's production costs in Croatia amounted to approximately 1.1 m EUR/8 m HRK.
Croatian director Damian Nenadic shot Days of Madness, a documentary about patients suffering from mental disorders and the state of medical care in Croatia, in 2015. The main producer of this Croatian/Slovenian coproduction is Restart in Croatia, with Petra Pan FIlm Production as the Slovenian coproducer.
The tax incentives scheme for film/TV production has enabled the filming of ten projects in Croatia in 2015. They spent an estimated 22.2 m EUR / 170 m HRK on Croatian products and services, double the amount from the previous year and more than the total income of the previous three years together, since the programme was first initiated.
Under the cash rebate scheme, projects can claim back 20% of their qualifying expenditure, which is based on the cost of the Croatian cast and crew working in Croatia, as well as goods and services purchased in Croatia, with a cap of around 2.6m EUR per project.
A total of 17 foreign productions have used the tax incentives scheme since its launch in 2012 (five in 2012, four in 2013 and eight in 2014).
Steven Quale's action thriller The Lake, produced by Luc Besson through EuropaCorp was the most ambitious international production filming in Croatia in 2015. The project spent approximately 7 m EUR / over 50 m HRK in Croatia, and will get back approximately 1.3 m EUR / 10 m HRK. Pakt Media was providing services.
After shooting season 5 of Game of Thrones in new locations in Dalmatia in 2014, using again Embassy Films as local partner, HBO issued a statement confirming that the 6th season will not return to Croatia.
Also benefiting from the tax incentives scheme was Jérôme Salle's The Odyssey/ L'Odyssée (Fidélité Films, Wild Bunch, Pan-Européenne), a big budget French film about the life of Jacques Cousteau starring Lambert Wilson, Pierre Niney and Audrey Tautou, the Winnetou trilogy by Philipp Stölzl with Alex Productions handling the services, and Marion Hänsel's Upstream/En Amont du fleuve (working title), a Belgian/Dutch coproduction between Man's Films Productions and SNG Film, with Kinorama providing services.
Fan, an upcoming Indian drama directed by Maneesh Sharma and starring Shahrukh Khan, was partially filmed in Dubrovnik from 16 to 24 March 2015 with Formula Film providing services. Action adventure series Dig, produced by NBC and partly shot in Croatia in 2014, returned for 40 days shooting with Embassy Films providing services.
DISTRIBUTION
Robert Berberih, the CEO of Continental Film, one of Croatia's largest distributors said that VOD is not as strong in Croatia as it should be: "VOD still does not have a big share in our business; it did not continue the tradition that was set by video rentals. It has a solid income, but nothing too drastic. Maybe one of the reasons for it liess in the fact that only one provider has invested in VOD promotion so far.".
There are no high hopes for VOD in near future: "As long as the piracy problem exists, and it is still a big problem, I don't see any big impact of VOD in near future", Berberih said.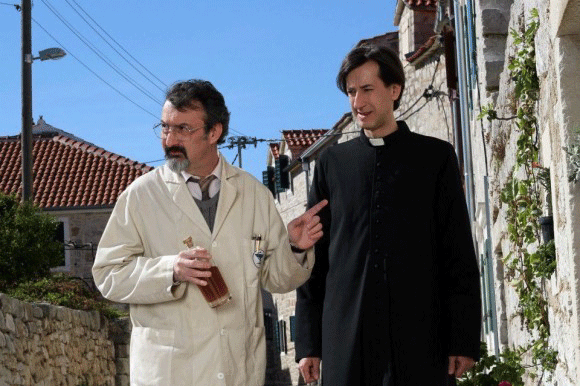 Vinko Brešan's comedy The Priest's Children (Interfilm ) was sold by Wide Management in 16 territories in 2015: Mexico, France, Argentina, Belgium, Bulgaria, Spain, Lithuania, Norway, Iceland, Portugal, Romania, Russia, Turkey, United Kingdom and Ireland and the USA.
EXHIBITION AND BOX OFFICE
The Croatian Independent Cinema Network, comprising 35 cinemas, was founded under the auspices of HAVC in September 2014 and received a green light in February 2015. "Our main goal is programming cooperation and travelling programmes, education of cinema managers and cinema staff, lobbying for independent cinemas and independent cinematography in Croatia and, of course, audience development, which all of us need a lot", Hrvoje Laurenta, president of Croatian Independent Cinema Network told FNE.
The network is expected to boost independent film distribution all the more since 20% of the total number of cinema admissions in 2014 were in independent cinemas.
Dalibor Matanić's The High Sun was released by 2i Film in Croatia on 24 September 2015 with admissions of 12,019 and 43,187 EUR / 329,691HRK gross after its first weekend. The film is the third most successful Croatian opening since the restoration of the country's independence, and topped the domestic chart with 42,815 admissions through November 2015.
The High Sun was produced by Kinorama in coproduction with Slovenia's Gustav film and in association with SEE Film Pro from Serbia. It represents Croatia in the Foreign Language category of the Academy Awards 2016.
In September 2015 Dubravka Turić's first short film Belladona was awarded Best Short Film in the Orizzonti programme in the Venice Film Festival.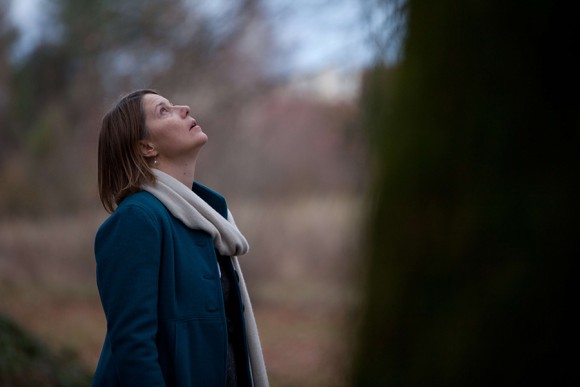 According to Continental Film, the top domestic films through November 2015 are: The High Sun / Zvizdan by Dalibor Matanić with 42,815 admissions, You Carry Me / Ti mene nosiš (4Film) by Ivona Juka with 8,050 admissions, These Are the Rules /Takva su pravila (Maxima Film) by Ognen Sviličić with 3,504 admissions, Zagreb Cappuccino (Maxima Film ) by Vanja Sviličić with 1,242 admissions, minority coproduction No One's Child / Ničije dijete (Baboon Production, Kinorama ) by Vuk Ršumović with 736 admissions, The Reaper / Kosac (Kinorama, Forum Ljubljana) by Zvonimir Jurić with 512 admissions and the Bridge at the End of the World / Most na kraju svijeta (Artizana Film) by Branko Ištvančić with 352 admissions.
Two more domestic films are expected to open successfully in December 2015, Life Is a Trumpet / Život je truba (Propeler Film) by Antonio Nuić and Ljiljan Vidić's Baptism of Fire /Narodni heroj Ljiljan Vidića (Interfilm) by Ivan Goran-Vitez.
According to the estimations of Continental Film there will be 4,035,000 admissions and 15,434,005 EUR / 117,590,000 HRK gross in 2015.
Admissions were 3,789,594 and box office was 14,651,818 EUR /111,630,606 HRK in 2014, representatives of Continental Film told FNE.
Continental Film also estimates that the Top Ten in 2015 will comprise: Minions, Spectre, Star Wars: The Force Awakens, Fifty Shades of Grey, Fast and Furious 7, Mad Max: Fury Road, Hunger Games: Mockinjay Part 2, Jurassic World, Sponge Bob Movie: The Sponge Out of Water and Hotel Transylvania 2.
GRANTS AND NEW LEGISLATION
In January 2015 HAVC allotted production funding for projects applying in 2014: 217,999 EUR EUR / 1.68 m HRK for 10 documentaries, 1,179,900 HRK for six short animated films, 74,813 EUR /570,000 HRK for two short fiction films and 175,831 EUR /1,350,000 HRK for three minority coproductions directed by Miloš Radović, Runar Runarsson and Eva Cvijanović.
In March 2015 HVAC announced the last grants for 2014: 47,250 EUR /360,000 HRK for four experimental films and 1.05 m EUR /8 m HRK for two feature films directed by Rajko Grlić and Bobo Jelčić.
In April 2015 HAVC announced the results of the first session in 2015 and granted 39,375 EUR / 300,000 HRK to two minority coproductions. In July two experimental films received 35,438 EUR / 270,000 HRK and five short films received 196,384 EUR / 1,496,240 HRK.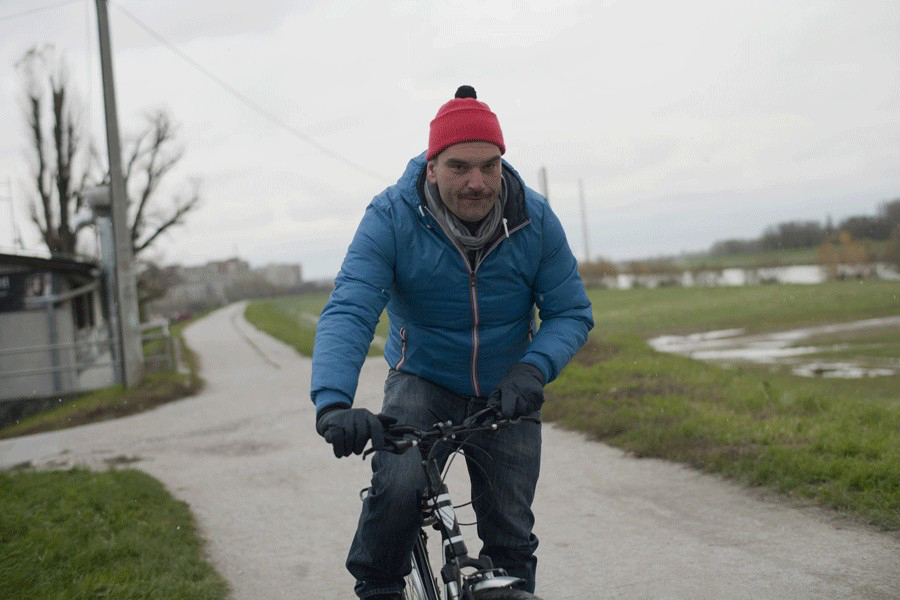 A total of 2,336,291 EUR / 17,800,000 HRK was allotted for production of three feature films and two debut feature films in October 2015, including the zombie horror comedy Last Serbs in Croatia by Predrag Ličina produced by Kinorama, and Tereza33 by Danilo Šerbedžija, produced by Focus Media d.o.o. A total of 282,962EUR /2,155,870, HRK went to four minority coproductions: Vojvoda by Zornitsa Sophia, Ivan by Janez Burger, Izbrisana by Miha Mazzini and Dušan Joksimović, and Why Dragan Gathered His Band /Zašto je Dragan napravio orkestar by Nikola Spasić.
In its last session in 2015 HAVC granted 207,751 EUR /1,582,840 HRK to six short animated films, 108,283 EUR /825,000 HRK to three long documentaries, and 108,939 EUR /830,000 HRK to five short documentaries.
The most important film institution is the Croatian Audiovisual Centre (HAVC), founded in January 2008. HAVC operated with an annual budget of 7.5m EUR in 2012 and had an annual support for film production of 7,54m EUR in 2013 and of 7.22m EUR in 2014.The Board of HAVC reappointed Hrvoje Hribar as Chief Executive for a second four-year term beginning in December 2014.
Danilo Serbedzija has become the new president of the Croatian Film Directors' Guild in February 2015.
The Istria Film Commission was launched in July 2015. "We developed the idea of a film fund, but the implementation will depend on the financial capacities of our region, and also on the involvement of tourist boards," said Aleksandra Vinkerlic, the head of the Istrian Cultural Agency.
The Istria Film Commission will function within the Istria Cultural Agency, following the example of Zadar Film Commission, helping filming crews in location scouting, communication with public authorities and domestic producers and crew, obtaining filming permits, and accessing databases.
Additional public support bodies are the Zagreb City Office for Education, Culture and Sport and the Rijeka City Office for Culture.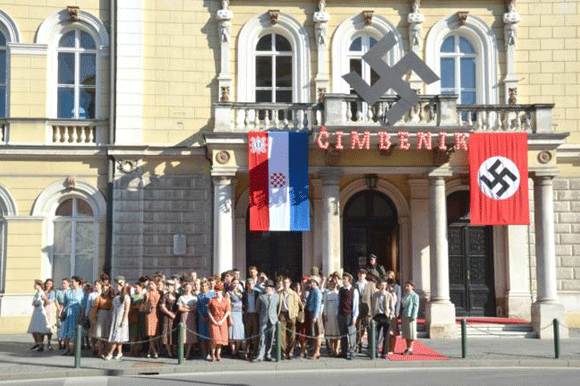 TV
As stipulated by the 2007 Croatian Film Act, Croatian public broadcaster, the Croatian Radiotelevision (HRT), as well as all other Croatian broadcasters with a national concession (Nova TV, RTL) are obliged to contribute towards the funding of the HAVC in the form of a mandatory contribution.
As a public broadcaster, the Croatian Radiotelevision plays an important role in the promotion of national cinema through its two terrestrial and two digital channels and is legally obliged to invest a minimum of 15% of its programming budget in works by independent producers.
TV channels also produce their own films and series. Dalibor Matanić (The High Sun) started shooting a 12-episode TV series entitled Newspapers / Novine on 1 December 2015, produced by Drugi Plan for Croatian Television and with the premiere set for March 2016.
The documentary TV series Slumbering Concrete/ Betonski spavači by Saša Ban about the modernist architecture of former Yugoslavia was also shot in 2015 with the premiere set for 2016. The series is produced by Hulahop for Croatian Television.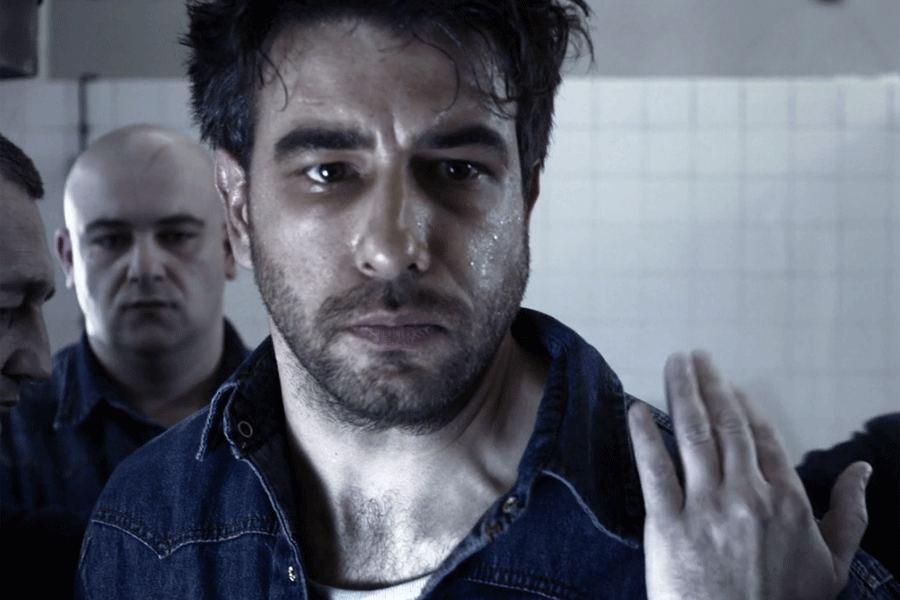 Croatian dramatic TV series Rest in Peace has been acquired by the Belgian Flemish Radio and Television (VRT). This is the first series developed by HAVC to be broadcast in Western Europe. The series created and produced and by Dario Vince through Ring Multimedia, was also the first Croatian series to be sold to the US at the beginning of 2014 when Lionsgate bought remake rights. The series was financed by the Croatian public television HRT.
CONTACTS:
Croatian Audiovisual Centre (HAVC)
Nova Ves 18
10 000 Zagreb, Croatia
Phone: +385 (0)1 6041 080
Fax: +385 (0)1 4667 819
www.havc.hr
This email address is being protected from spambots. You need JavaScript enabled to view it.
MEDIA Desk Croatia
Ulica Kralja Zvonimira 20
10 000 Zagreb, Croatia
Phone: +385 (0)1 4655 434
Fax: +385 (0)1 4655 442
www.mediadesk.hr
This email address is being protected from spambots. You need JavaScript enabled to view it.
Ministry of Culture- Directorate for Performing Arts and Audiovisual Affairs
Runjaninova 2
10 000 Zagreb, Croatia
Phone: +385 (0)1 4866 408
Fax: +385 (0)1 4866 438
www.min-kulture.hr
Report by Iulia Blaga
Sources: Croatian Audiovisual Centre, Continental Film