Foreign productions filming in Latvia have played an important role in this revival. Their number is expected to increase as the tax rebates gradually grow in 2016. Besides state funding, Film Riga, backed by the Riga City Council is also important in bringing foreign productions to Latvian soil.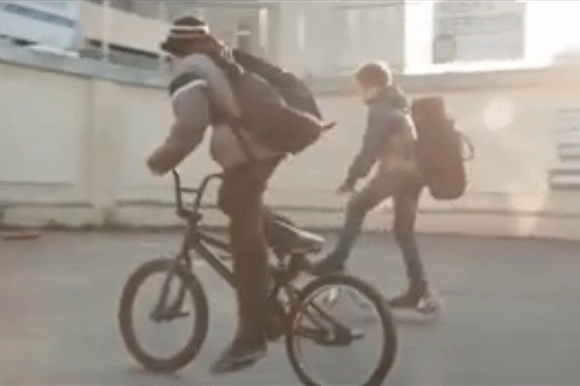 Latvian auteur films have experienced a growth of popularity among local audiences during the past few years. This is mostly due to the emergence of a new generation of young, promising filmmakers who are gradually receiving more attention at festivals across the globe, especially Janis Nords' feature Mother, I Love You produced by Film Studio Tanka, which screened in the Berlinale, L.A. Film Fest, and others. Traditionally documentaries and animation also hold an important place the domestic film producton.
Riga has been selected at the 2014 European Capital of Culture. The city will also host the European Film Awards on 13 December 2014. Driven by the chance to put the local cinema and industry in the spotlight, the first Riga International Film Festival will take place from 2 to 12 December, merging the largest existing festivals, 2ANNAS and the National Film Festival Lielais Kristaps, and also including two days of industry meetings.
PRODUCTION
The annual state support for film industry in 2014 is 4,041,639 EUR, which is over 1m EUR more than in 2013. The State Culture Capital Foundation provides funding for cultural projects including 437,518 EUR for film production and cinema related events (such as festivals) in 2014. The Riga Film Fund provides a rebate of up to 20% of eligible costs incurred by a qualifying local agent for feature, TV and documentary productions budgeted at a minimum of 700,000 EUR. The fund also offers a rebate of up to 10% for films shooting outside Riga but using services of Riga-based companies.
This was the case for Sergei Loznitsa's In the Fog coproduced by Rija Films, which was nominated for Palme d'Or in Cannes in 2013. Also, the Latvian Co-financing Fund will provide rebates of up to 25% for foreign productions shot in Latvia, including feature films, animated films and documentaries. The total potential amount available in film incentives is 25%. The co-financing grant might be combined with the Riga Film Fund grant, provided that public funding for a project does not exceed 25 %. Nine projects were co-funded by the Latvian Co-Financing Fund since 2013, most of them made in collaboration with Russia.
Riga is home to the historic and still functioning Riga Film Studio, which includes a water tank and a green screen. The Cinevilla Film Studios is located 50 km from Riga with its own hotel and a large back lot, which has been used in Latvia's largest historical films such as the Defenders of Riga produced by Platforma Film in 2007 and directed by Aigars Grauba.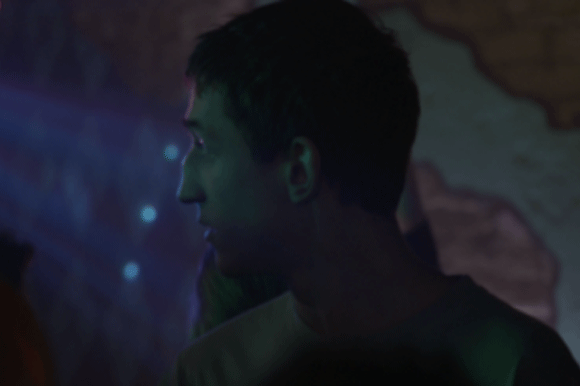 Although only three features premiered in 2013, they were very well received abroad. Janis Nords' second feature, the coming of age drama Mother, I Love You, was awarded Grand Prix of the Generation KPlus International Jury in Berlin as well as the Narrative Award at Los Angeles Film Festival. Sergei Loznitsa's In the Fog, a Latvian/Belorussian/Dutch/German coproduction shot in Eastern Latvia, received the FIPRESCI Award during Cannes Film Festival in 2012. The third Latvian film released in 2013 was Mushroomers, made by the young director Ivars Tontegode and produced by Locomotive Studio.
Six films will be released in 2014, including two feature length animated films, Golden Horse, a Latvian/Luxembourg/Lithuanian/Danish coproduction from Rija Films and Signe Baumane's Rocks in My Pockets produced by Latvia's Locomotive Productions and Zeitgeist Films (USA), which is also the Latvian submission the Oscars for best foreign film. Most of the feature films released are coproductions, except for the first drama of animators Maris Putnins and Janis Cimermanis Then it's Hi! Hi! Hee produced by Studio FORMA. This year's releases are also present at festivals. Juris Kursietis's debut drama Modris, a coproduction between Latvia (Red Dot Media), Greece and Germany, premiered at Toronto IFF. Andris Gauja, author of the acclaimed docudrama Family Instinct (Riverbed, 2010), is also presenting his first feature film The Lesson at Montreal IFF. This coproduction between Latvia's Riverbed Production and Mojo Raiser Production, together with Russia's Horosho Production, was shot in Latvia, France and Russia. Another Latvian coproduction, this time with Lithuania, The Gambler, is hitting the local screens in 2014. Ignas Jonynas' film produced by Studio Uljana Kim and Locomotive Productions is Lithuania's submission for the Oscars in the foreign-language film category in 2015.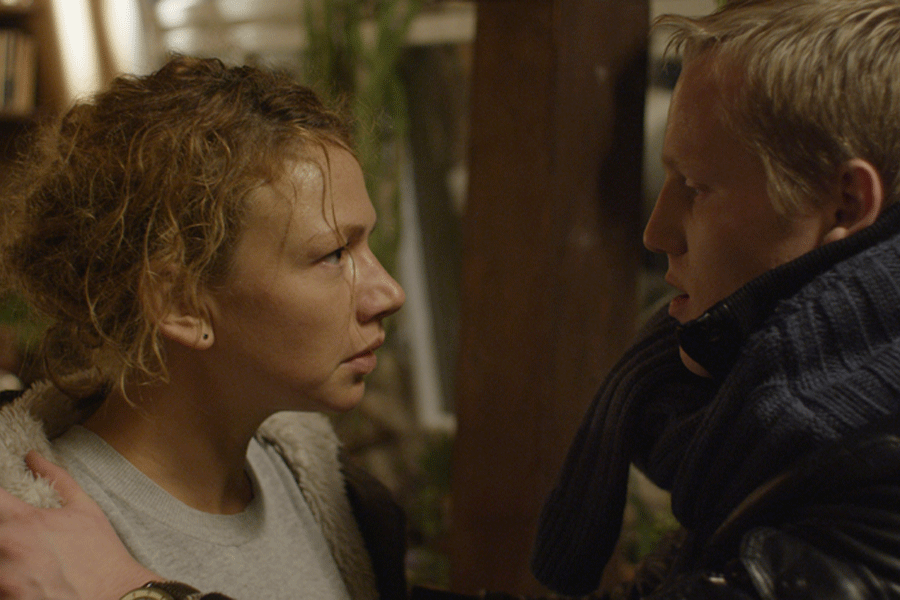 DISTRIBUTION
The most popular local film in 2014 was Janis Nord's Mother, I Love You (Studio Tanka, 2013), with 44,000 admissions and 110,465 EUR box office. The film has recently been released on DVD. Aigars Grauba's 2012 historical sports drama Dream Team 1935 (Platforma Film) took in 77,673 EUR and had 54,589 admissions.
Three of the leading distribution companies in the country are regional Baltic distributors: Forum Cinemas, Latvian Theatrical Distribution and Acme Film distributing art-house and independent films, as well as Topfilm Baltic.
Latvia had 32 cinemas in 2013, a significant increase from 2012's 25, making a total of 43 cinemas (including four multiplexes) with 66 screens throughout the country. The average ticket price is approximately 4.6 EUR. Admissions in 2013 were 3.3m with a box office of 10.3m EUR. Latvian films had a 4% share of the national box office. American productions still hold the largest share of the market, 77.4%, followed by European films with 10.3%.
FILM INSTITUTIONS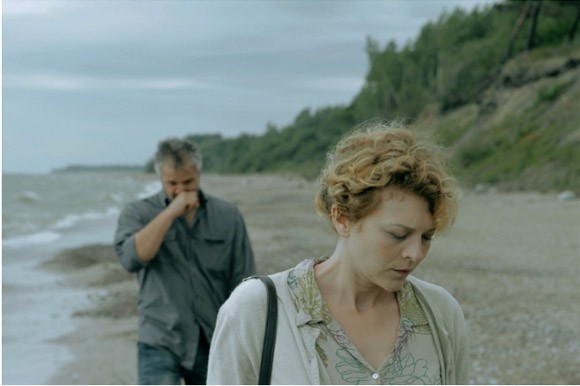 The National Film Centre is the main film institution in Latvia. Funding for debut features, the primary source of funding for local films, was introduced by the National Film Centre of Latvia in 2014. The grants contest is held once a year, although separate tenders regarding different stages of project development are announced throughout the year. The National Film Centre also started developing a diverse film programme for the upcoming centennial of Latvia in 2014. The state funding for films is expected to grow in 2015.
The Latvian Film Producers Association with approximately 30 members, represents the most important production companies in Latvia. The Latvian Filmmakers Union was established in 1962. Latvia also cooperates with its Baltic neighbors Estonia and Lithuania under the umbrella of Baltic Films. In terms of representing the region, a major role is played by Film Service Producers Association, whose members include, among others, the Latvian Film Angels Studio and Ego Media. These studios have vast experience in handling foreign productions shooting in Latvia.
TELEVISION
The leading broadcaster in Latvia is the commercial channel TV3 owned by Modern Times Group, which also purchased the channel LNT in early 2012 as part of the Swedish media company's expansion across the Baltic region and further into CEE. MTG announced in fall 2013 that is would shift its two commercial channels in Latvia, LNT and TV3, to paid-for service using the funds to increase its original programming.
Public broadcaster LTV is funded by the state and through advertising revenues. LTV participated in the co-funding of several domestic documentary projects in 2013, within the framework of the country's 85th anniversary.
Latvia is also the home of the ground-breaking cloud-based TV services company Veset.tv, which has recently received an injection of 1m USD from private investors to use for expansion into foreign markets.
CONTACTS
National Film Centre of Latvia
Peitavas 10, Riga, Latvia, LV-1050
Phone: +371 7358878
Fax: +371 7358877
This email address is being protected from spambots. You need JavaScript enabled to view it.
www.nfc.lv
Director: Dita Rietuma
Riga City Council
Co-financing programme
Riga Film Fund
Phone: +371 6703 7659
This email address is being protected from spambots. You need JavaScript enabled to view it.
www.filmriga.lv
Culture Capital Foundation
Phone: +371 6750 3177
This email address is being protected from spambots. You need JavaScript enabled to view it.
www.kkf.lv
Latvian Film Producers Association
President: Aija Berzina
This email address is being protected from spambots. You need JavaScript enabled to view it.
Mobile: +371 26466014
Latvian Filmmakers Union
Chairman: Reinis Kalnaellis
Elizabetes Str.49, Riga
LV-1010, Latvia
Mobile: +371 29696874
This email address is being protected from spambots. You need JavaScript enabled to view it. , This email address is being protected from spambots. You need JavaScript enabled to view it.
Film Service Producers Association of Latvia
Kr. Valdemara 33-10, Riga, LV-1010, Latvia
Phone: +371 67331921
Mobile: +371 25666698
This email address is being protected from spambots. You need JavaScript enabled to view it.
www.filmservice.lv
Ministry of Culture
Phone: +371 6707 8137
This email address is being protected from spambots. You need JavaScript enabled to view it.
www.km.gov.lv