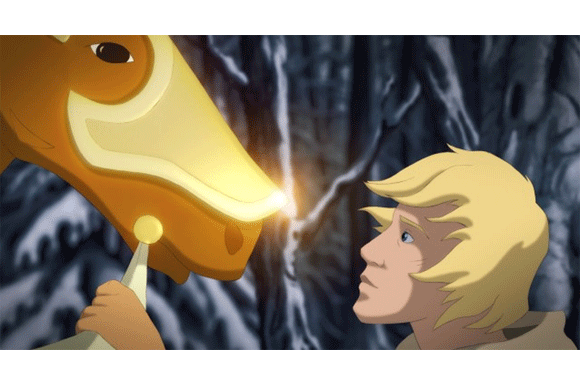 The Golden Horse (Zelta zirgs), dir. Reinis Kalnaellis, Valentas Aškinis, 77′, Latvia/Luxemburg/Lithuania/Denmark, 2014
EFM Screenings:
FRIDAY, 6th February, 16:00, CinemaxX 11
MONDAY, 9th February, 17:20, CinemaxX 11

Black Mother, the old witch, seeks to control the world thorough sadness, by draining the tears of all who suffer loss.  Her latest target is the Princess, whose demise should prompt enough tears to grant her absolute power. During a picnic in the woods, Black Mother entraps the Princess and encases her in a glass coffin. But her powerful nemesis, old White Father, intercedes with an obstacle.  He creates an impossibly tall and steep ice mountain with a chapel on its peak, where the Princess will sleep for seven years and seven days before Black Mother can have her.
National Premiere 29.08.2014
Production company
Rija Films
Mēness iela 4, Rīga LV 1013, Latvia
Tel: +371 6736 2656
This email address is being protected from spambots. You need JavaScript enabled to view it.
www.rijafilms.lv
Sales
Paul Thiltges Distribution
45 Boulevard Pierre Frieden,
1543 Luxembourg, Luxembourg
Tel: +352 447 070 4670
This email address is being protected from spambots. You need JavaScript enabled to view it.
www.ptd.lu
Co-producers Paul Thiltges Distributions (Luxemburg),Vilanimos Filmu studija (Lithuania),
Copenhagen Bombay (Denmark)
Scriptwriter Cecile Somers
Production Designers Xavier Dujardin, Roberts Cinkus
Art Director Laima Puntule
Original Music Anselme Pau
Sound Angelo dos Santos, Andris Barons
Compositing Renārs Zālītis
Editors Liam McEvoy, Reinis Kalnaellis
Producer Vilnis Kalnaellis
Co-producers Paul Thiltges, David Grumbach, Valentas Aškinis, Sarita Christensen, Petter Lindbland
Supported by
National Film Centre of Latvia
State Culture Capital Foundation
MEDIA
EURIMAGES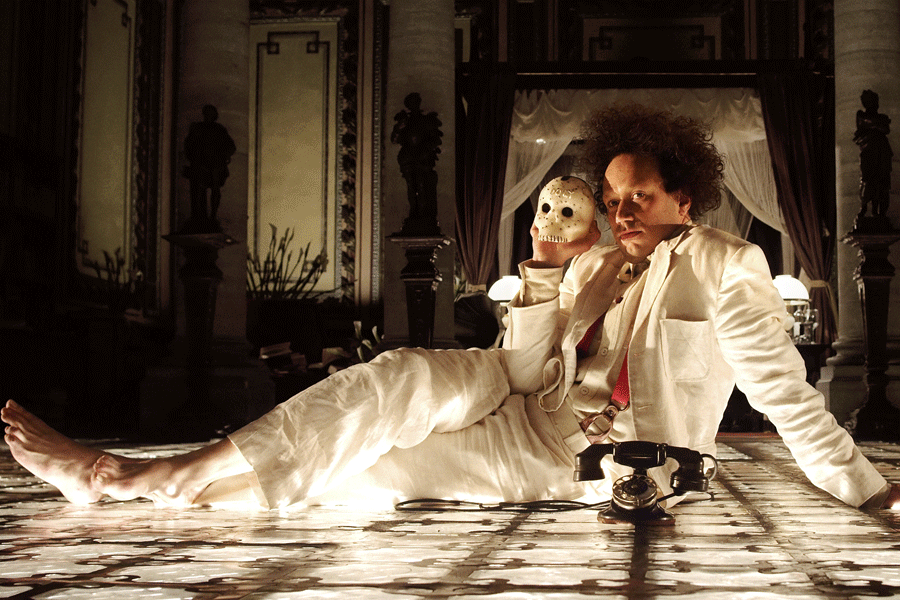 Latvian animation film studio RIJA FILMS created 2D animation for Peter Greenaway's film EISENSTEIN IN GUANAJUATO
EISENSTEIN IN GUANAJUATO, the new feature film directed by Peter Greenaway, will soon be making its world premiere at the 65th Berlinale.
Premiere Screening:
Wednesday, Feb 11   19h00 Berlinale Palast          Premiere Screening
Press Conference & Photo Call:
Wednesday, February 11: approximately 14h00, following the press screening
Additional Screenings:
Wednesday, Feb 11   12h15  Berlinale Palast          Press Screening
Thursday, Feb 12       12h00 Friedrichstadtpalast    Repetition Screening
Thursday, Feb 12       13h00 Zoo Palast 1               Repetition Screening
Thursday, Feb 12       18h00  Friedrichstadtpalast    Repetition Screening
Sunday, Feb 15          21h15 Friedrichstadtpalast    Repetition Screening
Production Countries: The Netherlands, Mexico, Finland, Belgium
Running Time: 105 mins
Format: 4K
Language: English
Main Cast: Elmer Bäck, Luis Alberti, Maya Zapata, Lisa Owen, Stelio Savante, Rasmus Slätis, Jakob Öhrman
Producers: Submarine, Fu Works, Paloma Negra Films
Co-producers: Edith Film, Potemkino, Mollywood
2D Animation Studio Rija Films