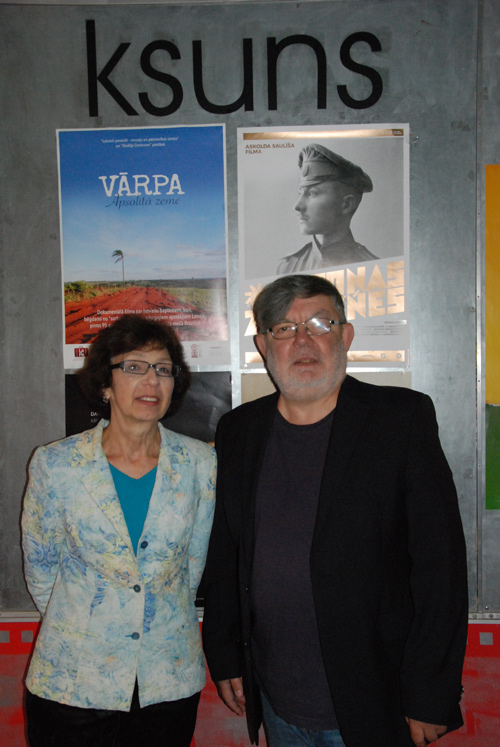 K. Suns has a screening hall with 181 seats as well as a small café. Typically, there are three to four screenings per day, but during festivals, special events or holidays their number increases. Cinema K. Suns regularly hosts all the largest film festivals in Latvia.
FNE: What is the biggest challenge of running a cinema such as yours?
Aida Zviedre and Juris Zviedris: Since our first day we have set the goal of screening films which swerve from the repertory of other local film theatres and showing independent and art house films. From the range of films which are available, we select the films that suit our goals. The average number of art house film viewers is far from large in Riga, and our greatest challenge is to preserve our audience as well as to attract a new one through our programme.
However, our supreme challenge is to continue our existence since we have managed to survive for 26 years now.
FNE: What kinds of films do you prefer to screen and why?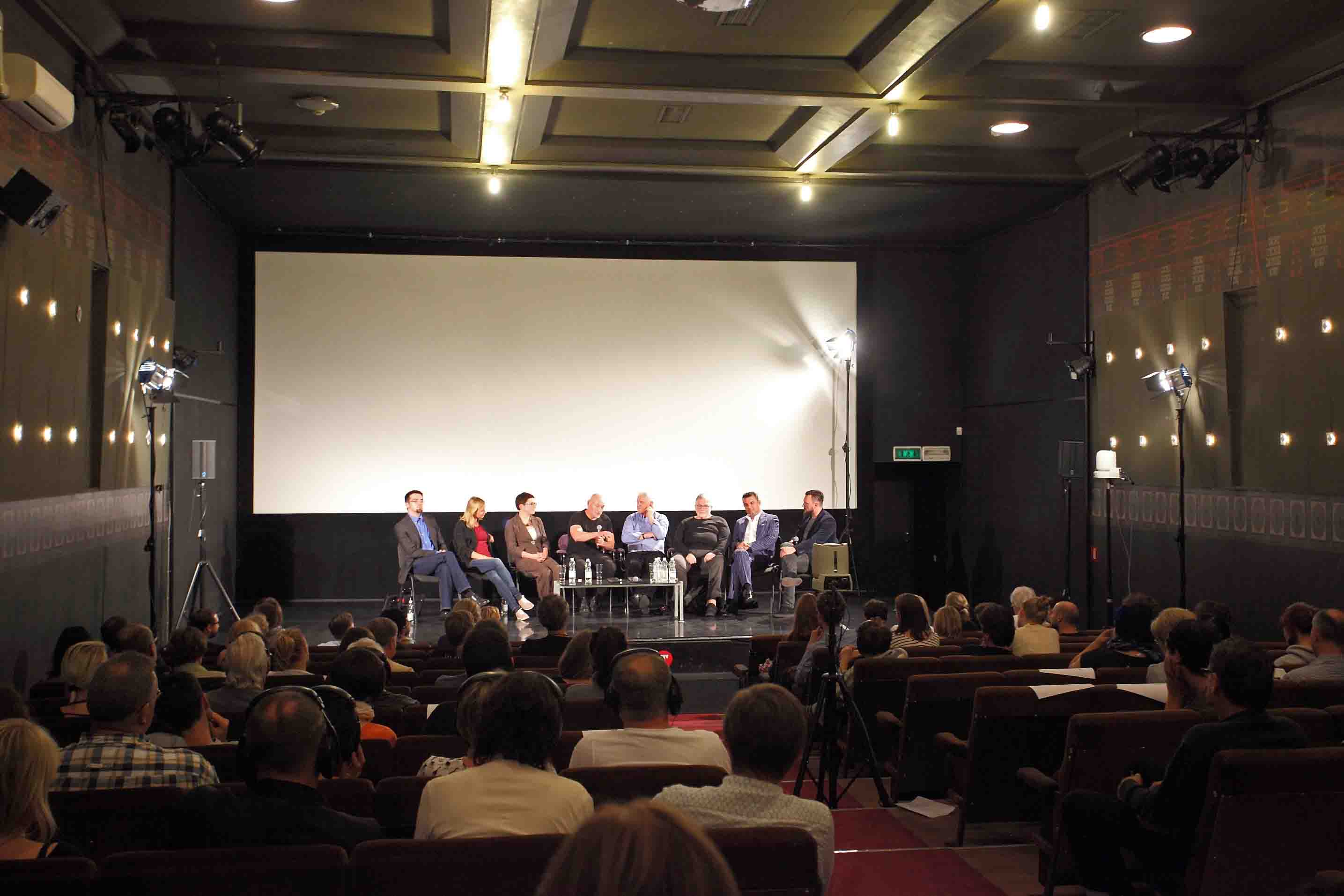 Aida Zviedre and Juris Zviedris: Although we are a member of the Europa Cinemas network and we prefer to screen European films, our motto is: "We don't prioritise European, Asian or American films, we just offer good cinema." In order to diversify our programme, we collaborate with numerous foreign cultural organisations and embassies in Latvia. This allows us to organise national film days, mostly European ones so far, and to enrich our programme with films that otherwise would not find their way to our screens.
We also organise themed lecture cycles, presented by academic and film professionals. Our educational film lecture cycles dedicated to film genres and film history have increased in popularity among the student audience. In 2017, as part of the celebration of 25 years since the establishment of our cinema, we created a two months' programme based entirely on films offered by our partners.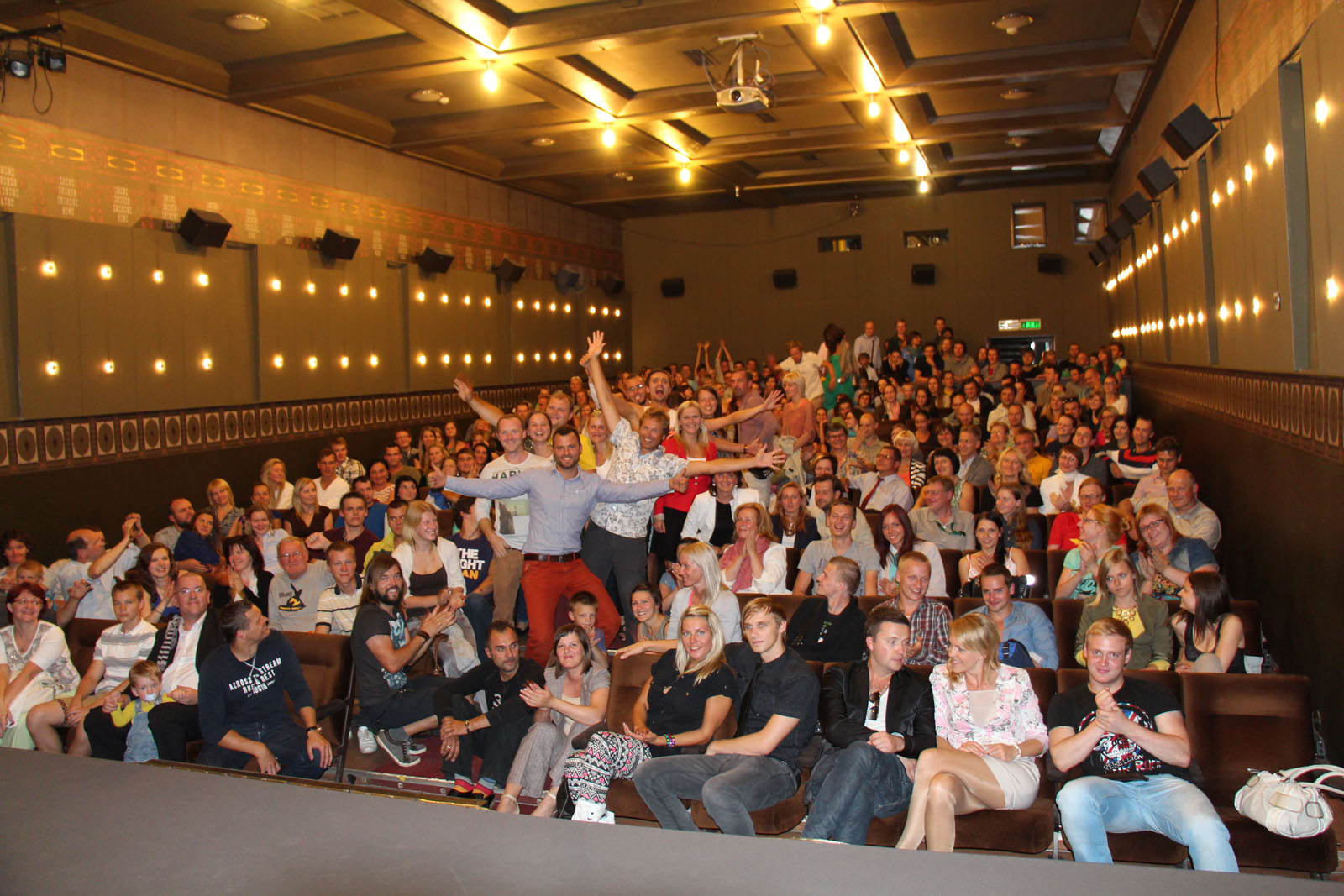 FNE: The cinema is home to many festivals, events and film weeks. Why are these important and what do they achieve?
Aida Zviedre and Juris Zviedris: We have collaborated with all the largest film festivals in our country. Some of the previous ones are already history, while new festivals have emerged. The festivals allow us to diversify our programme and, for our viewers, to see the films that are not usually found in cinemas in Riga.
The large festivals do not select K. Suns for their main programmes, but their specific programming features retrospectives and experimental works. There are also festivals, film days and lecturing cycles as well as retrospectives, which we organise together with our partners. Among those we can enumerate the retrospectives of works by Ingmar Bergman, Luis Buñuel, Rainer Werner Fassbinder, Alain Resnais, Bo Widerberg, Alfred Hitchcock, François Truffaut, Jacques Demy, Alain Robbe-Grillet; film days of Denmark, Norway, Ireland, Sweden, Spain, Visegrád Group countries, as well as the Festival du film Francophone, and the European Art Cinema Day.
FNE: What is the role of Europa Cinemas for cinemas such as your cinema and why is it important?
Aida Zviedre and Juris Zviedris: We have been part of the Europa Cinemas network since 2003. This membership is of great importance for us as a small film theatre in a very small country. Because of these proportions, it is important to be a part of an expansive international organisation in order to communicate and interact with the like-minded, to participate in seminars and conferences, and to act as part of a network driven by shared guidelines and goals.
Financial support of the organisation is equally important. Thanks to the support of Europa Cinemas, we have been able to digitalise and to continue to function as film theatre. In our view, the Europa Cinemas network is very important for small film theatres in Europe.
FNE: How does a cinema like your serve the local community?
Aida Zviedre and Juris Zviedris: We gladly support all the socio-cultural alternatives to regular film screenings. Our film theatre has served as a stage for alternative music events. Stand-up performances and performances of independent theatres made us popular among a wide spectrum of audiences. During state and municipal festivities, we strive to offer special film programmes related to these events. We also serve as a regular venue for seminars organised by NGOs, and host film programmes addressing the most pressing present day issues such as gender equality, human rights, refugee crises etc.
FNE: Can you say something about your work with young audiences?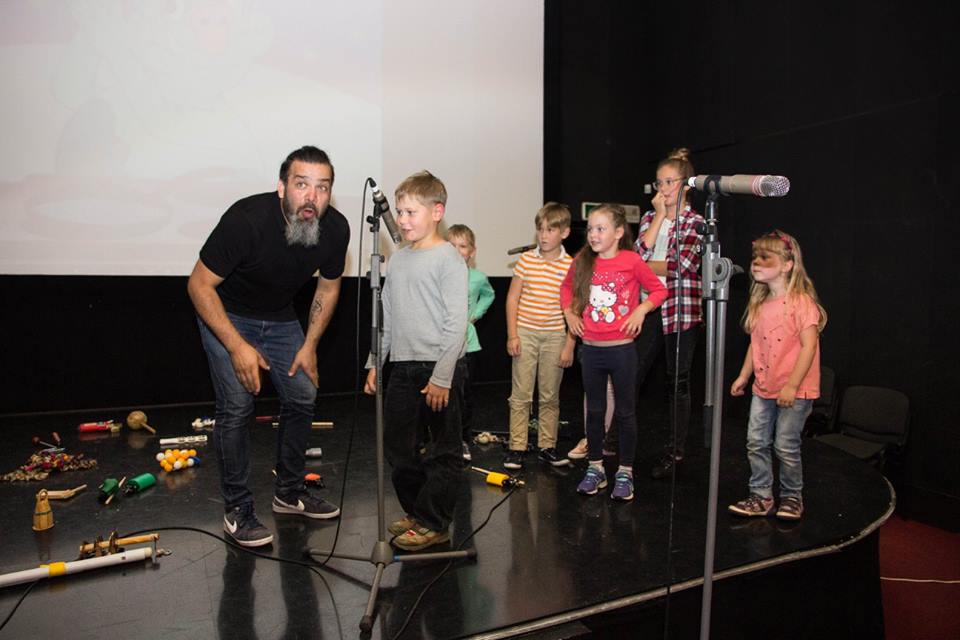 Aida Zviedre and Juris Zviedris: If we have been mostly oriented on youth and student audience for ten years now, our latest focus is the audience of 4 to 12 years old. Over the years, we have developed a steady tradition of Christmas season film festivals for children and in 2018 we extended it for the first time to Easter holidays as well.
Another annual festival, DebesmAnna / SemoliAnna, screens animated films made by children and assessed by a professional jury. The festival concludes with a local desert called 'celestial manna', offered to all participants.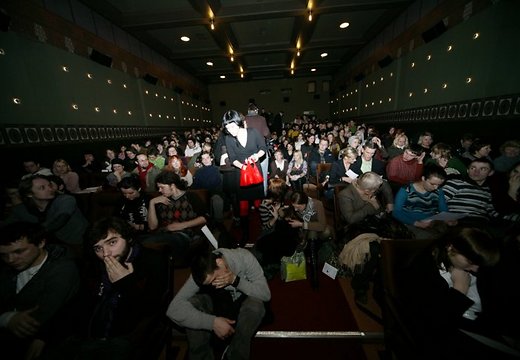 FNE: What about the digitalisation of cinemas? How it is affecting your work and your cinema?
Aida Zviedre and Juris Zviedris: As we mentioned before, we are grateful to Europa Cinemas for its support in the process of digitalisation. We are the only film venue in Latvia which received it. We measure this process dually. On the one hand, film availability has expanded; the circulation of the copies has been simplified from a purely technical stand point. The quality of the copy is always synthetically ideal.
On the other hand, new complications and increased expenses present themselves, at least in Latvia. Naturally, we have preserved our 35 mm projector so as to allow us to enjoy the charm of the celluloid sometimes. Our 16 mm projector is also still in good combat order, so to say, not to mention the 8 mm sound projector. Our audience happens to love that rattling apparatus in the middle of the screening hall!
Contact:
K.Suns
Elizabetes iela 83/85, Rīga, LV-1050, Latvia
www.kinogalerija.lv
This email address is being protected from spambots. You need JavaScript enabled to view it.