Domestic productions took half of the top ten in 2018 and the GBO for local productions grew to 2.5 million EUR (from 764,000 EUR in 2017).
Intensive distribution of domestic films was due to the special programme "Latvian Films for Latvian Centenary", consisting of 16 feature films, of which 11 had their premiere in 2018.
The most popular film was Homo Novus, a historical comedy directed by Anna Viduleja and produced by Film Angels Productions, with 91,109 admissions. The independent production and debut feature The Foundation of Criminal Exellence / Kriminālās ekselences fonds, directed by Oskars Rupenheits and produced by COMETE Films, OrderOrder and Jura Podnieka Studija, gained the biggest revenue – 460,000 EUR, with 81,899 admissions.
PRODUCTION
The support for domestic film production fell after the end of the Centennial programme.
Seventeen feature films, 10 animated films and 16 documentaries were in production in 2018.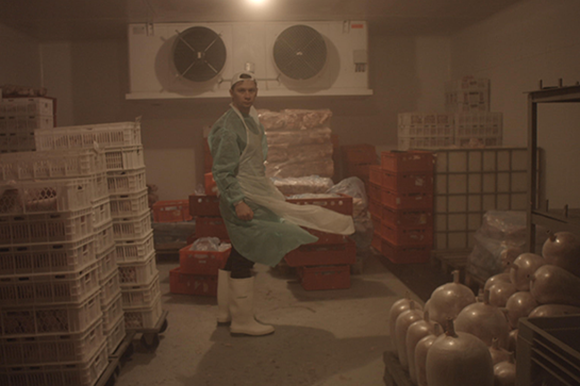 The action drama Blizzard of Souls / Dvēseļu putenis directed by Dzintars Dreibergs and produced by KultFilma, one of the most expensive productions of all times, was shot in 2018 and will be released in November 2019.
Juris Kursietis' drama Oleg / Oļegs produced by Tasse, was also shot in 2018 and is set for release in September 2019.
The last two films of the "Latvian Films for Latvian Centenary" programme will be released in 2019. The long animated film Jacob, Mimmi and the Talking Dogs / Jēkabs, Mimmi un runājošie suņi, directed by Edmunds Jansons and produced by Atom Art, will be released by Forumcinemas in February 2019, while Gatis Šmit's historical drama 1906 produced by studio Tanka will be released by Acme in March 2019.
DISTRIBUTION
A total of 310 films were distributed in 2018, including 34 domestic films.
The leading distribution companies in the country are regional Baltic distributors: Forum Cinemas, Latvian Theatrical Distribution, Acme Film and Topfilm Baltic.
Local distribution is handled by Kinopunkts, which screens films in more than 100 places outside traditional cinemas. The project is sustained by the National Film Centre and the Culture Capital Foundation of Latvia.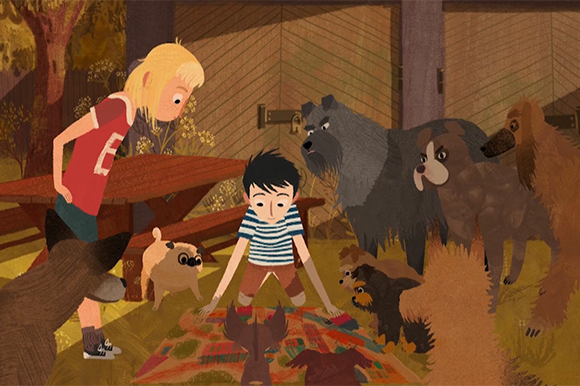 Small cinema initiatives focusing on the distribution of independent and art house films, such as Kino Bize and Kino Spektrs, which emerged in 2014 and 2015, continued their activity.
The Internet platform Filmas, the biggest Latvian film database launched in 2015, provides a catalogue of 2,658 films going back to the 1920s. Approximately 120 films are free of charge but for the time being only on Latvian devices, due to distribution rights. The project is supported by the National Film Centre of Latvia in cooperation with the Riga Film Museum and the Culture Information Systems Centre.
Commercial platforms Shortcut, Helio and Viaplay offer film streamings, including domestic premieres.
Core of the World, directed by the Russian director Natalia Meshchaninova and coproduced by Lithuania's Just A Moment, won the best feature film award at the 4th Riga International Film Festival (7-17 October 2018).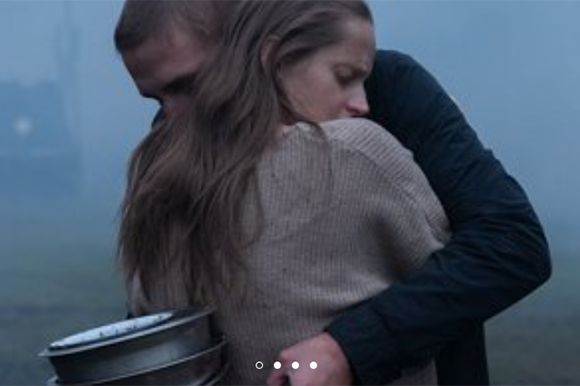 The national award announced during the Lielais Kristaps National Film Festival went to Bille directed by Ināra Kolmane and produced by Film Studio Deviņi, in coproduction with Czech Masterfilm and Lithuanian Studija 2.
The annual short film festival 2 Annas took place from 26 November to 2 December 2018.
EXHIBITION AND BOX OFFICE
Latvia had 25 cinemas in 2018 (including four multiplexes) with 62 screens (25 3D screens) and 60 digital screens throughout the country.
Domestic films had a significant rise in admissions, adding up to almost 18,85% market share, which is unprecedented, compared to 7,83% in 2017.
A total of 34 films had their premiere in 2018 and five of them made it to the admissions top 10.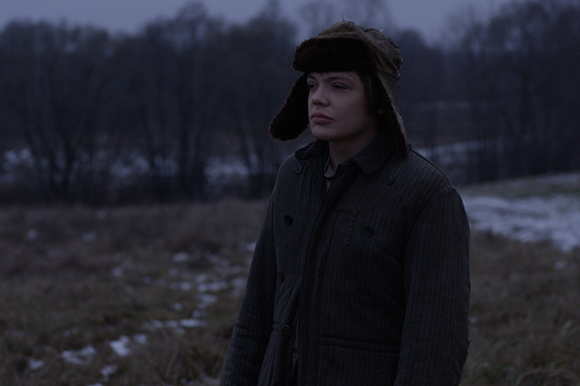 The most successful films through October 2018 are Hotel Transylvania 3: Summer Vacation (94,231 admissions), Homo Novus directed by Anna Viduleja and produced by Film Angels Productions (91,109), The Pagan King / Nameja gredzens directed by Aigars Grauba and produced by Platforma Filma (83,140), The Foundation of Criminal Excellence / Kriminālās ekselences fonds directed by Oskars Rupenheits (81,899), Grinch (80,544), Bohemian Rhapsody (72,751), Bille directed by Ināra Kolmane and produced by Film Studio Deviņi in coproduction with Czech Masterfilm and Lithuanian Studija 2 (62,992), Johny English Strikes Again (47,449), Paradise '89 / Paradīze '89 directed by Madara Dišlere, produced by Tasse Film and coproduced with Bastei Media (57,386), Fifty Shades Freed (57,340).
Admissions for domestic films reached 560,257 in 2018, compared to 194,083 in 2017.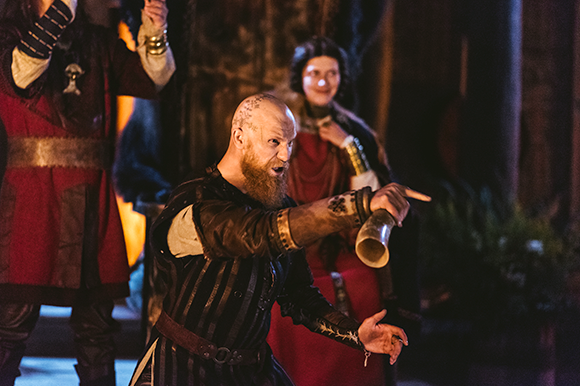 GRANTS AND NEW LEGISLATION
The National Film Centre is the main film institution in Latvia. It serves as the primary source of funding for local films. The grants contest is held annually, although separate tenders regarding different stages of project development are announced throughout the year.
Total state support for the industry in 2018 was 6,192,637 EUR, including 5,455,699 EUR from the National Film Centre and 736,938 EUR from the Culture Capital Foundation of Latvia.
Approximately 3.7 m EUR was granted for the production of 43 films in 2018: 17 feature films, 10 animated films and 16 documentaries.
In 2018 a total of 576,825 EUR was distributed for servicing three projects, while 581,188 EUR was allotted as coproduction grants for 11 projects: six feature films, three documentaries, one long animated film and one short animated film.
In 2018 two Latvian minority coproductions received funding from Eurimages totalling 540,000 EUR – the Lithuanian feature film In the Dusk directed by Sharunas Bartas, and the Hungarian feature film Natural Light directed by Denes Nagy, both of them coproduced by Mistrus Media,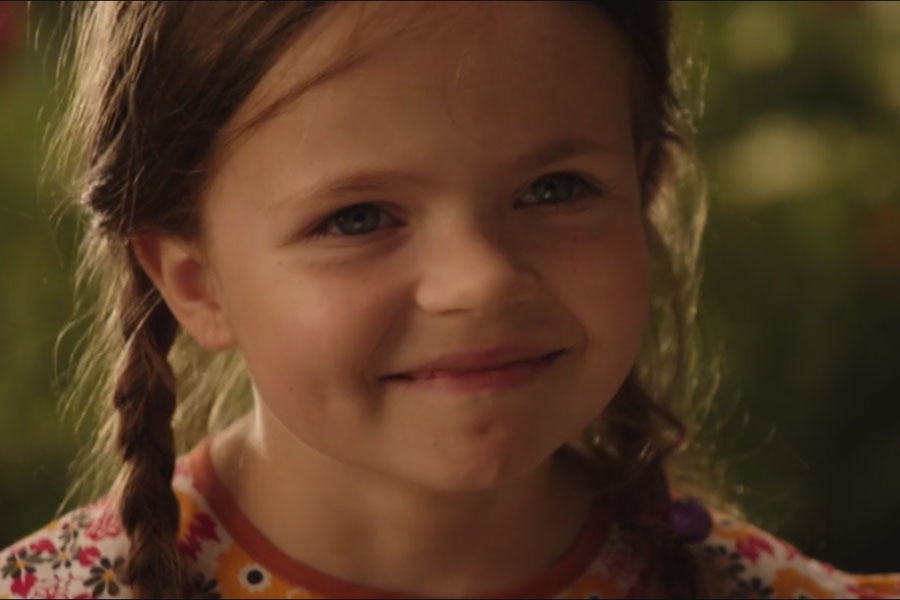 In 2018 the Riga Film Fund, which offers a cash rebate of up to 20% of all production costs, approved co-financing agreements for a total amount of 1,112,598 EUR, supporting five minority coproductions.
Among the projects that received co-financing agreements were two coproductions handled by Latvia's Tasse Film, one by Forma Pro Films, one by Film Studio Deviņi and one by Rīgas Filmu Studija. The largest rebate was granted to Tasse Film's Heirs of the Night, directed by Diederik Van Rooijen and coproduced by Lemming Film. The rebate will be up to 490,000 EUR, representing 20% of the costs in Latvia.
Latvia has a range of diverse filmmaking locations, including medieval architecture, Art Nouveau architecture and 19th century wooden architecture, therefore urban as well as natural locations in Latvia are able to double for many European places. Latvia is home to The Cinevilla Film Studio, that is located 50 km from the national capital of Riga and provides opportunities for shooting, as well as its own hotel.
The Latvian Film Producers Association with its approximately 30 members represents the most important film production companies in Latvia. The Latvian Filmmakers Union, which was established in 1962, also represents local filmmakers. An important role in the region is played by the Films Service Producers Association, whose members include, among others, the Latvian Film Angels Studio, the Baltic Pines film studio and Ego Media. These studios have vast experience in handling foreign productions shooting in Latvia.
TV
The leading broadcaster in Latvia is the commercial channel TV3 and along with the LNT channel it was purchased in 2017 by the investment company Providence Equity Partners from its previous owner Modern Times Group.
The public broadcaster LTV is funded by the state and through advertising revenues. The Latvian Television organises an annual film project The Code of Latvia / Latvijas kods focusing on stories about contemporary life in Latvia. The project is implemented in cooperation and with the support of the National Film Centre of Latvia and the Culture Capital Foundation. New episodes are presented every year in November as a part of Latvian Independence Day celebrations.
In 2018 public TV Latvian Television launched the TV series for teenagers 16+, broadcast only on YouTube, and the TV series Two in One, produced by Ugunsgreks, which previously produced a similar TV show for commercial TV3 (https://skaties.lv/tv3/).
CONTACTS:
NATIONAL FILM CENTRE OF LATVIA
Peitavas 10, Riga, Latvia, LV-1050
Phone: +371 7358878
Fax: +371 7358877
This email address is being protected from spambots. You need JavaScript enabled to view it.
www.nkc.lv
Director: Dita Rietuma

RIGA FILM FUND
Phone: +371 6703 7659
This email address is being protected from spambots. You need JavaScript enabled to view it.
www.filmriga.lv
CULTURE CAPITAL FOUNDATION
Phone: +371 6750 3177
This email address is being protected from spambots. You need JavaScript enabled to view it.
www.kkf.lv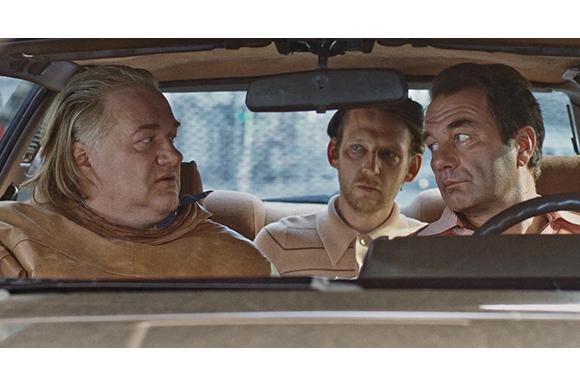 LATVIAN FILM PRODUCERS ASSOCIATION
President: Aija Berzina
This email address is being protected from spambots. You need JavaScript enabled to view it.
Mobile: +371 26466014
LATVIAN FILMMAKERS UNION
Chairman: Ieva Romanova
Elizabetes Str.49, Riga
LV-1010, Latvia
Mobile: +371 29696874
This email address is being protected from spambots. You need JavaScript enabled to view it., This email address is being protected from spambots. You need JavaScript enabled to view it.

FILM SERVICE PRODUCERS ASSOCIATION OF LATVIA
Kr. Valdemara 33-10, Riga, LV-1010, Latvia
Phone: +371 67331921
Mobile: +371 25666698
This email address is being protected from spambots. You need JavaScript enabled to view it.
www.filmservice.lv

MINISTRY OF CULTURE
Phone: +371 6707 8137
This email address is being protected from spambots. You need JavaScript enabled to view it.
www.km.gov.lv
Report by Zane Peneze (2019)
Sources: Film Riga, the National Film Centre of Latvia, the Latvian Television