Ashes in the Snow had its world premiere at the LA Film Festival in September 2018 and it was released in Lithuania by Acme Film on 12 October 2018.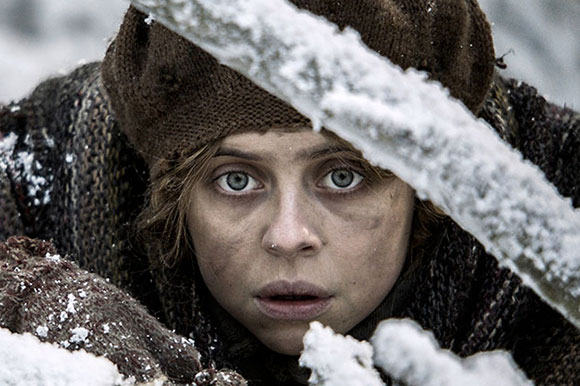 The film is a coming-of-age story of a young girl, who is deported together with her mother and younger brother to a Soviet labour camp during Stalin's reign of terror in the Baltic region during WWII. An aspiring artist, she secretly documents her harrowing journey with her drawings.
Ben York Jones, an American actor and screenwriter, adapted The New York Times best selling novel Between Shades of Gray by Ruta Sepetys. British actress Bel Powley plays the lead role.
The film is a US/Lithuanian coproduction. Marius Markevičius (known for the documentary The Other Dream Team) directed and produced together with Žilvinas Naujokas of Tauras Films, Chris Coen (Sorrento Productions) and Prithvi Chaven (Twilight Merengue Studios). The project was supported by the Lithuanian Film Centre and used the tax incentives scheme.
Vertical Entertainment released the film in the USA in January 2019.