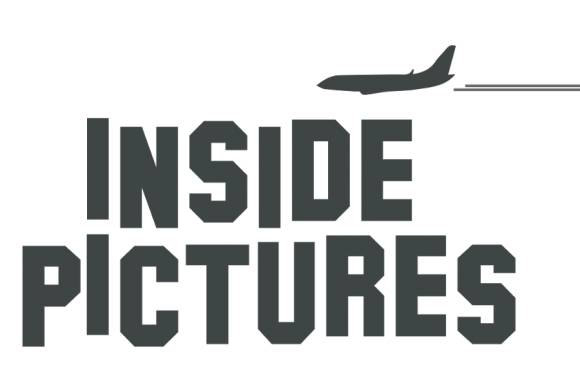 There are 20 places available for executives and producers with at least five years experience in film or an associated creative industry. Successful applicants will be executives from across the value chain who display determination and an entrepreneurial drive to succeed and who want to lead the EU film industry into the digital future. Applications can be made via www.inside-pictures.com until 22 March 2020.
Scholarships are available to contribute to the cost of the fees. These are awarded purely at the discretion of the Inside Pictures management. Participants from "low capacity countries" (as defined by Creative Europe) can receive a scholarship of up to 50% to contribute towards their fees, reducing their fee to 3,750 EUR. The programme will only invoice scholarship recipients for the remaining amount.
Inside Pictures 2020 programme will be led by incoming Programme Director for Content, Clare Crean. She will take on the role previously held by Julia Short who spent eight years at the helm of Inside Pictures and had been involved with the programme since its inception.
With over 30 years of experience in international film sales and distribution, Crean's previous role was Head of International Sales at The Works.  Throughout her career she has worked on award-winning features and documentaries from the UK, the US and around the world, launching films at top tier festivals and spear-heading the international sales and marketing strategies of over 250 titles including; Bend It Like Beckham, Whale Rider, This is England and the Oscar winning documentaries Man On Wire and The Cove. Crean is the Lead Tutor for the NFTS' Marketing, Distribution, Sales and Exhibition MA.
Veteran industry executive and NFTS Head of Producing, Chris Auty will oversee the 2020 programme on behalf of the School.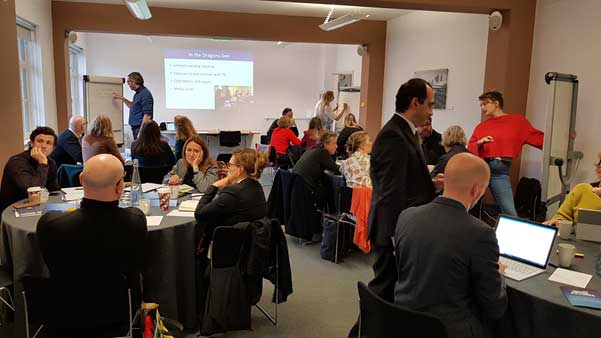 Class of 2019: Module 3
Comprised of three intensive one-week modules and a tailored project, Inside Pictures takes place in London and Los Angeles between June 2020 and January 2021. The scheme develops cutting edge industry business knowledge, management skills, profile and a cross-industry contact network needed for leaders from across the industry to thrive in the global business of film. Seminars, workshops, studio visits and networking events cover all aspects of the international film business - from development through production, financing, worldwide distribution, marketing and exhibition and the latest digital developments.
This year, the programme is particularly looking to increase the number of European executives (sales, distribution, finance, legal, broadcast). It also continues to encourage applicants from Eastern and Southern European countries considered low capacity in terms of their domestic production output. Since the scheme opened to European participants in 2011, it has attracted film professionals from Poland, Greece, Hungary, Estonia, Croatia, Lithuania, Czech Republic and Latvia.
Siniša Juričić, Producer/CEO at Nukleus Film and Alumni of 2015, said of the programme, "Inside Pictures made me re-think my entire film production knowledge I had accumulated up to the point I embarked on the scheme. For me it was a real success, as the project I brought in as a test case back then is now in full swing and ready to go into production this spring in Taiwan. If I had not stepped into the Inside Pictures world, I would have never been able to make this huge step in my career. This programme arms you with the tools and knowledge no other scheme can provide you with."
Gints Grube, CEO and Producer, Mistrus Media (Latvia) and OF Alumni 2019, commented, "A very good programme if there is a wish to change your business model in cinema, and there's also the opportunity to meet personally, high level professionals from all around the world."
Kęstutis Drazdauskas, Producer at ARTBOX (Lithuania) and Alumni of 2018, said, "I am most grateful for the experience. I thoroughly enjoyed all of the programme. It takes genuinely wise and altruistic people to design a program like Inside Pictures and decades to accumulate the knowledge the participants are fed within the couple of months of training."
Petr Bilék, Producer/Managing Director at FilmBrigade (Czech Republic) and Alumni of 2017, said, "It's amazing how clichés become true; Inside Pictures really isn't just a training programme. It offers a chance for you to step up, break with your daily routine and focus on your career. It will be challenging at times; it will cause you to question everything you're doing and force you to re-evaluate things you haven't thought about for many years. But, after all the hard work, I can assure you that you will want to do it all over again."
Jonathan Halperyn, Founder of Hero Squared Productions (Hungary) and Alumni of 2018, added, "Inside Pictures brought 19 top industry professionals not just into my orbit, but into my circle of close friends. It will forever be one of my fondest professional memories."
More testimonials are available on the Inside Pictures website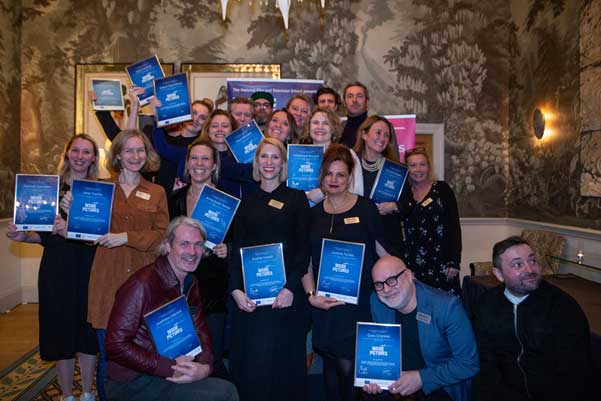 Class of 2019 Graduation on 9th January 2020
Clare Crean, Inside Pictures Programme Director, Content commented, "The reputation of the Inside Pictures programme is second to none. There isn't another like it and the alumni reads like a who's who of the highest level of executives working across the film and TV industry. I am delighted to be taking on the role of Content Director and would like to thank Julia Short for all of her support. I look forward to working with our funders and supporters and to welcoming this year's successful applicants to this extraordinary programme."
Jon Wardle, NFTS Director, added, "We are thrilled to deliver the next edition of Inside Pictures which is open to all ambitious film executives and producers keen to expand their knowledge and network. The scheme is renowned for developing the next generation of frontline leaders who make a huge impact within the European Film Industry and beyond. I have no doubt this year's cohort will add the same value and I'm looking forward to seeing their hard work come to fruition. As ever, we are grateful for the continued support of Creative Europe and ScreenSkills in making the programme happen year after year."
Inside Pictures is delighted to be majority funded by the Creative Europe Programme of the European Union.
ScreenSkills, backed by the BFI, awarding funds from the National Lottery, has been Inside Pictures' longstanding UK co-funding partner.
Gareth Ellis-Unwin, ScreenSkills Head of Film and Animation, said, "Alongside finding and developing new entrants into the industry, it is important that we support our future leaders by providing them with the necessary skills including insight into global business practice. ScreenSkills remains proud to support the Inside Pictures programme and looks forward to working with Clare to ensure it continues to provide value to the industry."
High-level industry professionals in America and Europe, who have spoken previously on Inside Pictures include:
In Europe:
Andrew Orr – Managing Director, Independent
Matt Baker – Head of Acquisitions, HanWay Films
Leontine Petit –  CEO & Producer, Lemming Film
Malte Grunert – Managing Director, Amusement Park Films
Poonam Sahota – VP Worldwide Acquisitions, Home Entertainment, Entertainment One
Benjamina Mirnik-Voges, Managing Director, Film – Germany, Entertainment One
Duncan Clarke – President of Distribution, Universal Pictures International
Reno Antoniades – Manager Partner, Lee & Thompson LLP
Tim Bevan - Co-Chairman and Co-Founder, Working Title Films
Steve Knibbs - COO, VUE Entertainment
Christos Michaels - Partner, Lee & Thompson LLP
James Shirras - Joint Managing Director, Film Finances Ltd
Sune Lind Thomsen - Head of Theatrical Distribution, Release & Marketing, SF Film A/S
Susan Wendt, Head of Sales, TrustNordisk ApS
Mark Woolley - Finance & Commercial Director, Ecosse Films
In Los Angeles:
Anne Thompson – Editor-at-Large, Indiewire
Marc Gareton – EVP Digital Distribution, Warner Bros. Entertainment
Netflix
Alan Brunswick – Partner, Manatt, Phelps & Phillips LLP
Orian Williams – Producer, Northsee
J Todd Harris – President, Branded Pictures Entertainment
Rebecca Kearey – President, Fox Searchlight International
Eddie Cunningham - President, Universal Pictures Worldwide Home Entertainment
CAA
Rich Delia – Casting Director/Owner, Rich Delia Casting
Craig Emanuel - Partner, Loeb & Loeb LLP
Hannah Minghella – ex- President, TriStar Productions
Amotz Zakai – Vice President, Echo Lake Productions
Ann Johnson – SVP, Littlefield Company
A full list of previous speakers can be found at www.inside-pictures.com.
Contact for further information:
Corinne Ranaraja: This email address is being protected from spambots. You need JavaScript enabled to view it. / This email address is being protected from spambots. You need JavaScript enabled to view it.
Mirinda Dawkins: NFTS Head of PR and Communications This email address is being protected from spambots. You need JavaScript enabled to view it.
About the National Film and Television School
Recipient of the 2018 Outstanding Contribution to British Cinema BAFTA, the NFTS is one of the world's leading film, games and television schools. NFTS alumni have gone on to win 13 Oscars and 145 BAFTAs with alumni including Oscar winning cinematographer Roger Deakins, BAFTA winning director Lynne Ramsay, Oscar winning animator Nick Park (creator of Wallace & Gromit) and Oscar winning composer Dario Marianelli. The NFTS is a registered charity (313429). For more information see www.nfts.co.uk
Creative Europe
Creative Europe is the European Commission's support programme for the cultural, creative and audio-visual sectors. From 2014-2020, €1.46 billion is available to support European projects with the potential to travel, to reach new audiences and to encourage skill sharing and development. Launched in January 2014, Creative Europe brings together a Culture sub-programme, which provides funding for the cultural and creative sectors, and a MEDIA sub-programme, which invests in film, television, new media and games. 
ScreenSkills
ScreenSkills, formerly known as Creative Skillset, is the industry-led skills body for the UK's screen industries - animation, film, games, television including children's TV and high-end drama, VFX and immersive technology. We work across the whole of the country to ensure that UK screen has access now, and in the future, to the skills and talent needed for continued success. We are supported by industry, through voluntary contributions to the Film Skills Fund (commonly known as the levy), and by the BFI, awarding funds from the National Lottery.
This year marks the seventeenth edition of the Inside Pictures programme and the tenth year of it being delivered by the NFTS, one of the world's leading film, television and games schools.
Sponsored statement