Starting this month (March 2020), Government of Children facilitates a free participatory web playground for children. We are launching an online canvas, where children from around the world can activate their webcams and submit their visions for constructive societies. We believe that even in times of profound crisis, we are expected to archive visionary wisdom, to practice our civic imagination skills and in fact, it is exponentially constructive to do so. Apart from body integrity, which is of course essential, we advocate for mind and spirit integrity, for expanded creativity and for co-designing forms of online solidarity. And versatile documentaries may play a crucial role in this process.
The submitted visions will be included in the exploratory web playground of the project and will further generate a virtual mosaic of visionary ideas that users will be able to curate freely.
Government of Children is an ongoing transmedia franchise, which began three years ago with a key-question: What would children do if they had the mission to lead their societies? How would they respond to contemporary challenges? How would they reimagine meaningful systems of co-existence? The concept soon became an artistic/technological/educational manifesto, reimagining more than 15 categories of our societies (education, arts, healthcare, economy, among many). By archiving and transparently displaying the visions of children, we aim to gradually lead to societal improvement.
In 2018, as Romania celebrated 100 years of existence, Government of Children I invited 100 Romanian children to envisage the future of the country on the short, medium and long term. The project was Romania's first 3D documentary as we strongly wanted to portray the children as living sculptures on screen. The process of the first feature prototyped an unconventional model for transmedia worlds.
For us, Government of Children is designed as a perpetuum mobile project due to its infinite scalability in time and space, across platforms and across disciplines. It also increasingly expands the creative borders of cinema in a digital Era. Our team is currently expanding the daring transmedia world nationally and internationally and any partners are openly welcome on board.
As the current crisis affects film productions and events in numerous countries, bold digital initiatives could empower and open up unconventional film and transmedia methodologies. User generated content could play an increasingly important role in the development of productions and/or in productions worldwide if we can wisely integrate them in expandable cinematic universes.
With these initiatives and ongoing extensions, we aim to set up a series of constructive transmedia practices that would inspire further large scale and long-term policies. In the time of profound tension, this is a manifesto for what Lance Weiler used to call "serendipity management". Keeping calm is helpful, but far from enough, we need to stay creative and visionary in the midst of chaos. Although physical distancing is a vital need in the current context, we can still remain united socially-wise by co-creating meaningful initiatives.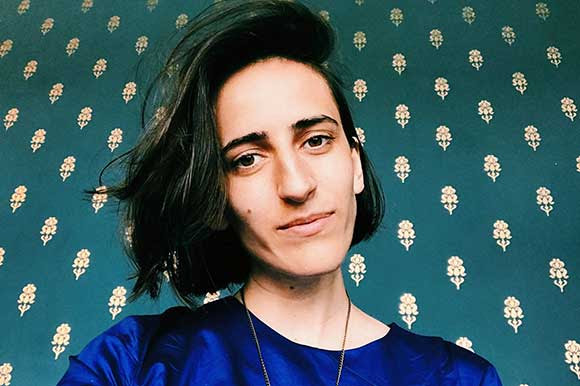 About the author:
Ioana Mischie is a Romanian-born transmedia artist (screenwriter/director) and transmedia futurist, awarded for filmmaking, cinematic VR, interactive concepts. Fulbright Grantee Alumna of USC School of Cinematic Arts and UNATC, her cinematic projects as writer/director have traveled to more than 100 festivals worldwide (Palm Springs ISFF, Hamptons IFF, Thessaloniki IFF) and were developed in top-notch international programmes (Berlinale Talents - Script Station, Sundance Workshop - Capalbio, Cannes International Screenwriters Pavilion, Locarno Academy Meetings, MIDPOINT). Envisioning the world as a neo-creative playground, she deeply believes that storytellers are the architects of the future (Buckminster Fuller).
Contact: This email address is being protected from spambots. You need JavaScript enabled to view it.