One of the biggest international productions to shoot in Europe this year, Marco Polo 2, spent nine shooting days in Slovakia with a crew of 550 filmmakers of which 120 were Slovak crew members and spent 2m EUR in Slovakia. Until now Slovakia has lagged behind its neighbours Hungary and the Czech Republic which have had tax incentive schemes for a number of years but now that looks set to change.
Slovak films continue to find international success, powered by documentary film production and more recently by genre-bending feature films fueled by documentary techniques and a couple of female directors taking the lion's share.
Slovak animated film also started to attract critical notice abroad and local cinema audiences have begun responding to domestic films, driving attendance for both feature films and documentaries. KineDok , a new international project for alternative distribution of creative documentaries, was launched in nine venues throughout Slovakia in 2015.
PRODUCTION
Since 2010 when it started distributing production grants, the Slovak Audiovisual Fund re-shaped the position of Slovak films on both the domestic and international market. Twenty domestic full-length films (including documentaries) premiered in Slovakia through November 2015 compared to 23 in 2014.The fund receives approximately 500 applications per year and has supported up to 50% of applicants annually.
Martin Šmatlák, the director of the AVF, said: "Slovak film is visible now. It is at international festivals, in cinemas, on VOD platforms and it's covered in the press and on TV. We have a new generation of filmmakers and film producers, people who graduated from film schools a few years ago and who make international coproductions. We also have various genres of domestic films."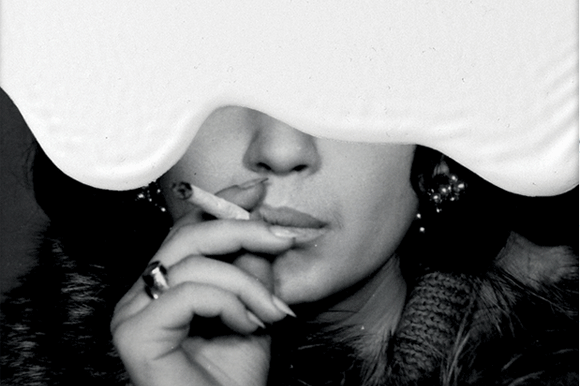 The first Slovak horror film, Evil directed by Peter Bebjak (D.N.A. Production), was made in 2012. Since then several comedies have also followed the trend of growing genre film variety in Slovak cinema. Additionally, Slovakia has a strong feature-documentary mix style represented by Mira Fornay (My Dog Killer, produced by Mirafox), Juraj Lehotský (Miracle, produced by Artileria), Iveta Grofova (Made in Ash, produced by Protos Productions), Miro Remo (Comeback, coproduced by AH production, Academy of Performing Arts and RTVS) and Ivan Ostrochovský (Koza, produced by Punkchart in coproduction with Sentimentalfilm, Endorfilm,  Czech Television and  RTVS ).
Among films produced in 2015 there were Marko Skop's Eva Nová (produced by Artileria in coproduction with Sirius Films), the feature animated film Lokalfilmis by Jakub Kroner (produced by Lokal TV) and Alice Nellis's fairytale Seven Ravens (Attack film) .
After the 2014 box office hit, the documentary 38 (Noemo) by Lukáš Zednikovič and Daniel Dang, another successful Slovak documentary was released in 2015. Rytmus, the Urban Dream / Rytmus, sídliskový, the first film by Miro Drobný (also the producer of the film), was in at number seven in terms of the admissions for the top ten films of the year through November 2015. The film was produced by Európsky Institut in coproduction with Romeofilms and eSlovensko.
DISTRIBUTION
The leader in the distribution of Slovak films is the Association of Slovak Film Clubs (ASFK), which released six domestic titles in 2015: Milan Čorba by Martin Šulík (produced by LEON Production in coproduction with RTVS, SFÚ), Suri by Pavol Barabáš (produced by K2 Studio), Anton Srholec by Alena Čermáková (produced by LEON Production), Koza by Ivan Ostrochovský (produced by sentimentalfilm and endorfilm, in coproduction with Czech Television, RTVS and Punkchart Films), Marko Škop's Eva Nová and Palo Korec's Waiting Room (produced by Artileria, RTVS and FILMPARK).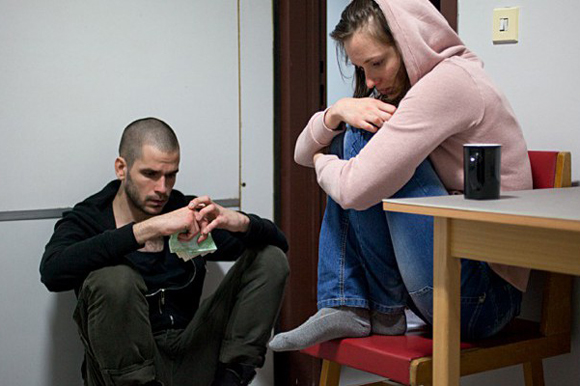 Continental Film, a big distributor of Hollywood productions, is also an important player in distributing Slovak titles. In 2014 it successfully released Kandidát / Candidate by Jonáš Karásek (Azyl Production). In 2015 it released two domestic titles: Lokalfilmis by young director Jakub Kroner (produced by InOut Studio) and Vojtech  by Viktor Csudai (Cultfilm, Grimaldi production, RTVS).
Filmtopia is a Bratislava-based distribution company launched in 2012. After releasing titles like Mátyás Prikler`s Fine, Thanks (MPhilms), it began distributing domestic films on the web portal DAFilms. In 2014 Filmtopia launched a crowd funding campaign for mobile cinema distribution in Southern Slovakia, and in 2015 it brought Brazilian cinema into theatrical distribution, thus gaining the Cinema do Brasil Distribution Award.
Filmtopia is also the Slovak partner for KineDok, the international community for alternative distribution of creative documentaries supported by Media – Creative Europe and AVF.
Barracuda Movie, which distributes Universal, 20th Century Fox, DreamWorks and Paramount titles, released one domestic film in 2015, Juraj Nvota's Slovak/Czech coproduction Hostage/Rukojemník ( Normal 0 21 false false false ALEF FILM & MEDIA in coproduction with Filmové Ateliéry, Czech Television, Slovak Radio and Television, UN FILM and Filmpark.)
Zuzana Piussi's film The Grasp of the State (LEON Production, Ultrafilm) was made available on the internet via the Piano system. Slovak and Czech films are being gradually made available on the internet and the number of Piano subscribers has increased substantially.
The first official day-and-date release was the portmanteau film Slovensko 2.0 produced by MPhilms and distributed by Film Europe Media Company in 2014. As for VOD platforms, there is little Slovak participation, although a lot of documentaries can be found on DAFilms. A new platform for Slovak films, Kinocola, was launched in 2014. 
EXHIBITION AND BOX OFFICE
Slovakia is well-placed in the move towards digitization thanks largely to the foresight of the Slovak Audiovisual Fund, which has been allocating a portion of its annual budget towards the transformation of non-multiplex cinemas. By the fall of 2014 Slovakia had 123 cinemas with 197 screens of which 139 screens in 67 cinemas and three summer cinemas were already digitized.
The AVF provides a combination of grants and loans for the digitalisation process, giving 50% in grants and 40% in loans, with 10% required from the cinema itself. Small cinemas, such as film clubs and cultural centers, can receive up to 90 percent of their costs for a lesser upgrade (E-Cinema), to a maximum of 15,000 EUR.
AVF supported the digitization of Slovak cinemas with 559,300 EUR in 2014 and 218,000 EUR in 2015 through the programme Developement of the audiovisual technologies in Slovak Republik.
Several small art house cinemas operate in Bratislava. Kino Lumiere Cinema, operated by the Slovak Film Institute opened in September 2011 in the site of the former Charlie's Centrum. Foaje (with 30 seats is the smallest cinema in Slovakia), Mladost and Nostalgia also add to the diversity of Bratislava art house landscape.
Film Europe entered the exhibition scene in 2013 opening Kino Film Europe in the site of the former Lenin Museum in Bratislava, in partnership with the City of Bratislava. The cinema's programme consists of events-driven art house fare. Film Europe also works with numerous small cinemas in rural areas and small towns that were digitized as lower-cost e-cinemas, by offering its catalogue of films on Blu-ray.
According to UFD (Union of Film Distributors SR), one Slovak film made it to admissions top ten through November 2015 - Rytmus, the Urban Dream / Rytmus, sídliskový, the first film of Miro Drobný, which held the Normal 0 21 false false false tenth  position with 81,206 admissions. The admissions top ten through November 2015 comprises: Minions with 362,756 admissions, Fifty Shades of Grey with 239,521 admissions, Hotel Transylvania 2 with 149,855 admissions, Fast and Furious 7 with 144,468 admissions, Spectre with 140,386 admissions, Inside Out with 120,816 admissions, Jurassic World with 114,809 admissions,  Avengers 2: Age of Ultron with 90,344 admissions, The Hunger Games: Mockinjay Part II with 86,215 admissions and RYTMUS, a Dream from the Block with 81,206 admissions.
Top 10 domestic admissions through November 2015 belonged to: RYTMUS, a Dream from the Block  with 81,206 admissions, Lokalfilmis (47,237 admissions), Seven Ravens (42,610 admissions), Spievankovo 5: Professions (Tonada, 30,414 admissions), Wilson City (PubRes, FilmBrigade, Česká televize, RTVS, RWE Česká republika, 19,174 admissions), Hostage (17,048 admissions), Eva Nová (6,224 admissions), Anton Srholec (LEON Production, 6,202 admissions),  Suri (4,690 admissions) and Koza (2,915 admissions).
All 100% Slovak films and majority coproductions had total admissions of 268,600 in the first eleven months of 2015, representing 6.38 percent of total admissions.
GRANTS AND NEW LEGISLATION
The main funding body is the Slovak Audiovisual Fund, launched in 2010 with a budget of 6.9 m EUR. The budget was lower in succeeding years, falling to an estimated 5.5 m EUR for 2013and growing again in 2014 to 6,6 EUR. The fund was granted 5.9 m EUR through November 2015.
The budget of AVF is provided in part by TV advertising revenues, which accounted for the decline. The fund gives 80 percent of its budget for development and production of audiovisual works. The maximum grant for a Slovak feature film is 1.2 m EUR and the maximum grant for a Slovak minority coproduction is 500,000 EUR.
In 2015 AVF organized grant contests in all programmes and three of them were production grants contests. Among the supported productions in 2015 were Tretia Veštba (working title) with 285,000 EUR (director: Juraj Nvota, ALEF FILM & MEDIA), HUGO (working title) with 10,000 EUR (director: Katarína Šulajová, Arina, Normal 0 21 false false false Axman Production) or She Is a Harbour with 150,000 EUR (director: Iveta Grófová, Halupa film, Normal 0 21 false false false endorfilm, Katapult Film, SiLVERaRT).
The fund, which stated that support of European coproductions was one of the its priorities, gave grants to seven minority coproductions in 2015. 
Under the minority coproduction scheme a film can receive a maximum of 500,000 EUR, with 80% required spend in Slovakia. The Czech Republic is Slovakia's main coproduction partner, accounting for 80% or more of all coproductions, followed by Poland, Hungary and Germany.
Animated films and especially documentaries are vital and productive segments of the Slovak film industry. The development and production of some 280 documentary films was funded between 2010 and 2014 with a total amount of 4.1m EUR. Feature films received 15.5m EUR support (with 160 applications) and animated films received 1.2m EUR (with 62 applications)
A documentary film can receive a maximum of 84,000 EUR, compared to a maximum of 1.2m EUR for a feature fiction film. In 2013, support for documentary film production increased by 40%, to 1m EUR. The AVF set the maximum amount of support for development at 50,000 EUR, for a Slovak majority production at 1.2m EUR, and for a Slovak minority coproduction at 500,000 EUR.
The primary source of information on film is the Slovak Film Institute, which celebrated its 50th anniversary in 2013, and its National Cinematographic Centre through the specialised office of the Audiovisual Information Centre.
Foreign film production has been nearly non-existent for the past two years. Bratislava once boasted the newest and best-equipped film studio in Central and Eastern Europe, Koliba Studios, but it was later converted into a TV studio and offices, and is now expected to be transformed into a housing complex. The introduction of film incentives in early 2014 and plans for the construction of a film studio near the Austrian and Hungarian borders could be a hopeful sign for the future of the foreign film service industry.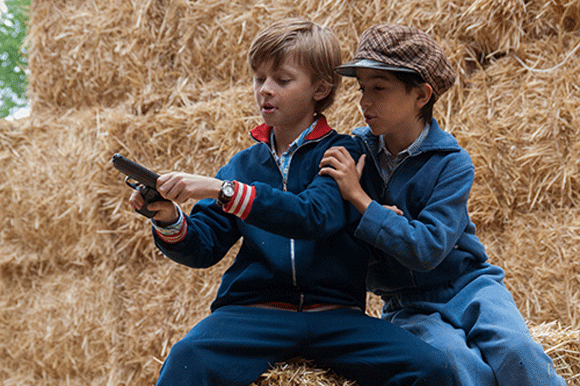 A new programme of support for the audiovisual industry in the Slovak Republic has been launched in 2015, based on a 20% cash rebate for private investment into film production in Slovakia with a minimum limit of 2m EUR over a period of three years after the registration of the project, which could be a film, a TV series, or a group of projects.
The Slovak Audiovisual Fund issued the first registration certificate for a cash rebate of 20% for the Weinstein Company's TV series Marco Polo Season 2. The Slovak company applying for registration is the local production service company Spectral. The expected amount of qualifying expenditure is 2.2m EUR.
A new funding scheme of the Bratislava Self-Governing Region has been launched in 2015 for supporting the culture of the region. Film is one of nine cultural fields supported by this scheme.
TV
Slovakia is unique in the CEE as the home of the only channel in the region devoted exclusively to European films, Film Europe Channel developed by the media company Film Europe. It broadcasts in Slovakia and the Czech Republic and is considering expansion into neighbouring territories. The channel operates in Slovakia along with public broadcaster RTVS and commercial broadcasters:  MAC TV with channels: TV JOJ, PLUS, WAU, JOJ Cinema, RiK, and MARKIZA – SLOVAKIA with channels: TV Markíza, TV Doma, Dajto.
Public broadcaster, RTVS, is also a funding source for film production and has, together with other sources, contributed to the productivity of the national cinema lately. Out of a total of 195 films 81 were coproduced by RTVS in1990-2014.
In 2014 and 2015 RTVS coproduced 43 films of which 17 were feature films and 26 documentaries. Coproductions expected to premiere in 2016 are: Agáva by Ondrej Šulaj (Trigon production, RTVS), Red Captain by Michal Kollár ( Normal 0 21 false false false SOKOL KOLLAR, Fog'n'Desire Films, MD4, Česká televize, RTVS,  S pro ALFA, Barrandov Studios). Vojtech by Viktora Csudai (Cultfilm, Grimaldi production) had its premiere in December 2015.
CONTACTS:
Slovak Audiovisual Fund
Director: Martin Šmatlák
Grösslingová 53
SK-811 09, Bratislava
Phone: +421 5923 4545
Fax: +421 5923 4461
This email address is being protected from spambots. You need JavaScript enabled to view it.
www.avf.sk
Slovak Film Institute
General Director: Peter Dubecký
Phone:+ 421 2 5710 1503
Fax: +421 2 5296 3461
This email address is being protected from spambots. You need JavaScript enabled to view it.
www.sfu.sk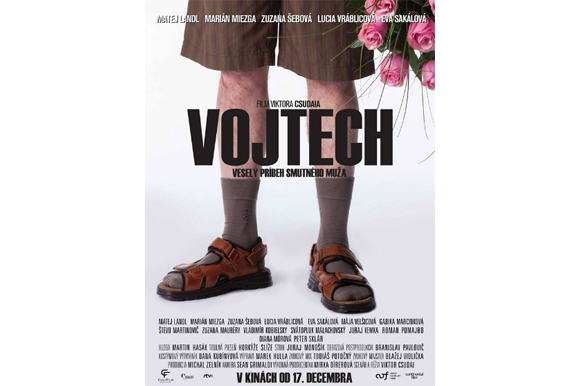 Audiovisual Information Center
Contact person: Miroslav Ulman
Phone: +421 2 5710 1526
Tel/fax: +421 2 5273 3214
This email address is being protected from spambots. You need JavaScript enabled to view it.
www.aic.sk
Radio and Television of Slovakia
Mlynská dolina
845 45 Bratislava
+421 2 6061 1103
This email address is being protected from spambots. You need JavaScript enabled to view it.
www.rtvs.sk
Bratislava Self-Governing Region
Sabinovská 16
P.O. Box 106
820 05 Bratislava 25
Phone: ++421 248 26 41 11
Fax:      ++421 248 26 43 86
www.region-bsk.sk
Report by Eva Križková
Source Slovak Film Institute, Audiovisual Fund, Union of film distributors SR, magazine Film.sk. 12/2015