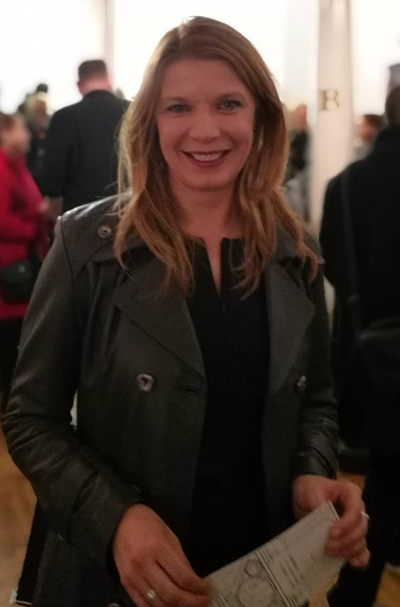 Due to the crisis, the competition and the lack of administrative support from the local authorities, Cinema Europa was closed in 2011. Cinema Urania was partially closed too, keeping in touch with the audience by organising school screenings and customised programmes. They both re-emerged in October 2013. Cinema Urania is a member of Europa Cinemas from 2006 and also a member of CICAE and Kino mreža (Croatian Independent Cinemas Network).
In 2018 Kino Urania received the Young Audience Action Prize awarded by Europa Cinemas.
FNE: What is the biggest challenge of running a cinema such as yours?
Marijana Bosnjak: Approaching the audience, especially young audience in a new era of modern and available technologies is one of the biggest challenges. There are completely new ways of communication, new platforms and new programming schemes. The audience has new expectations, they expect not only a screening on a big screen, but also another experience and more emotions.
The other biggest challenge is to access financial support, which is very hard for us as long as we are a privately held cinema that provides public cultural programmes, with no other support for its special programming or for the education of young audience. Supporters lack
understanding and resources to finance the programming of private companies, no matter the quality.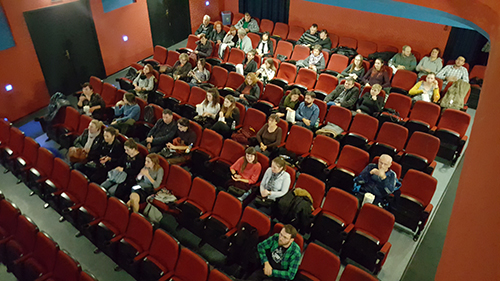 FNE: What kinds of films do you prefer to screen and why?
Marijana Bosnjak: We have a huge range of diversity in the regular and special programmes that we create. It is not only diversity in screening different cinematographies from different countries, it is also a combination of film screenings with value added programmes from other fields of the creative industry (performances, photography, design, IT, new media etc).

FNE: The cinema is home to many festivals, events and film weeks. Why are these important and what do they achieve?
Marijana Bosnjak: There are always filmgoers who are attached to the cinema and film industry in general. They know a lot about films and festivals so they expect us to screen new and attractive films. Sometimes the film titles are unavailable in regular distribution channels, but we do as much as we can to be up to date.
There are also new audiences who are more attached to US blockbusters, and it is important to work with them in film education from the earliest age. Teachers have a very important role too in their education based on festival film screenings.

Usually, the audience will accept all kinds of programming if you correlate it with their needs and habits.


FNE: What is the role of Europa Cinemas for cinemas such as your cinema and why is it important?
Marijana Bosnjak: The Europa Cinemas network is our only supporter and they provide us with all kinds of training we need. Without Europa Cinemas we would have quitted a long time ago, after facing so many obstacles and threats from our local environment. We should thank them for our survival, without their motivation and support that wouldn't be possible.
FNE: How does a cinema like your serve the local community?
Marijana Bosnjak: We have numerous collaborations with local NGO's, schools, universities, teacher associations and also with the private sector. Together with us they also lead their own activities, and in synergy we make small but important changes in our local environment.
We are proud of our collaboration with the local community, especially with the children and young adults from schools (elementary, secondary schools), students and the academic community, and also with special groups and non-governmental organisations. Our "Back to School" programme proved to be a successful way of audience development and raising awareness of the audiovisual culture.
Our projects are multicultural, intermodal, interdisciplinary, ethical and they encourage tolerant behaviour, creativity and the development of consciousness about the importance of preserving the audiovisual heritage of our ancestors. One of the main strategies is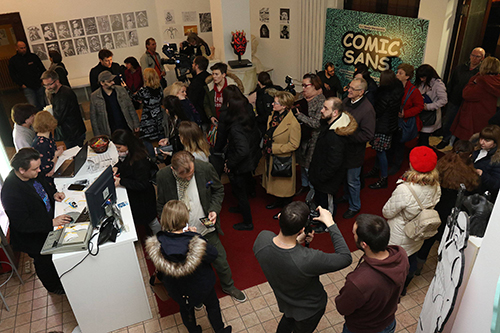 to focus on creating and inspiring audiovisual creativity and artistic skills of young people. We are especially dedicated towards film materials, language, tradition and culture of European nations.

FNE: Can you say something more about your work with young audiences?
Marijana Bosnjak: The concept of audience development is related to the applicable aspects of marketing and education, from keeping the existing audience, providing value added programmes, to the developing of knowledge and better understanding through the cultural diversity and social inclusion.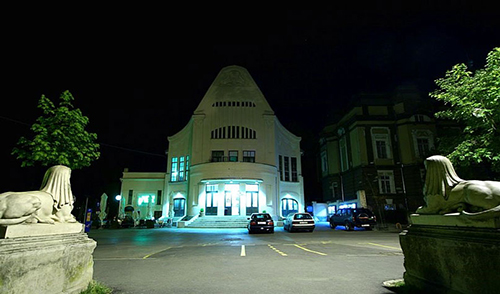 All programmes are created in cooperation with schools, institutions, NGO's and Institutes to provide film education as a positive, rewarding and vital element of ensuring independent film culture for young audiences, and to develop further interest in film in audiences of all ages. Thematic and value added programmes are all about starting a conversation within an audience. They combine different arts dealing with similar ideas, but in more modern ways which are of equal importance or enjoyment.
The audience is a creator and at the same time a consumer of all our programmes. They identify with us and feel like home in our cinema. Good communication with a direct approach to them is the key of the special relationship we've created with them.
The young audience is a very important target and it has been hard for us to keep it as a loyal audience once we quit our regular programming and once multiplexes were open. We are doing our best to give them their own personal and different experience of watching films by showing them that they are not just numbers and cash flow, but they are a part of our film family. We are especially sensitive to those kids who were deprived of child care; they are allowed to come any time they want, free of charge.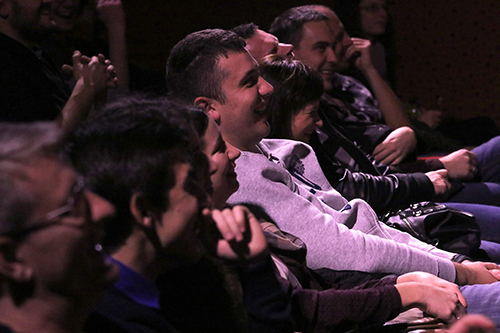 We encourage young audiences in all possible initiatives, letting them create the programme together with us and encouraging them to explore, learn, create, make their own world inside our places, make their own films... All equipment we have is at their disposal, free of charge of course.
FNE: What about the digitalisation of cinemas? How it has affecting your work and your cinema?
Marijana Bosnjak: If we hadn't digitalised our cinema a few years ago, we wouldn't have survived. Croatia had a great programme which helped all the cinemas to be digitalised at once following a public support scheme through the Ministry of Culture and the Croatian Audiovisual Centre.
Contact:
Kino Urania, Osijek, Croatia
http://kinematografi-osijek.hr/
Vjekoslava Hengla 1
31000 Osijek
Croatia
This email address is being protected from spambots. You need JavaScript enabled to view it.