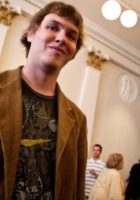 FNE: What is the biggest challenge of running a cinema such as yours?
Andres Kauts: There are two directions of challenges - diversity of the programme and financial challenges. As usually, the main challenge is how to put together a very diverse and artistically strong programme, at the same time making sure that there's some audience for the lesser known films.
We have always had the principle that screening very good films to an empty cinema is not the way to go. The audience is always the most important part of any cinema experience.
FNE: What kinds of films do you prefer to screen and why?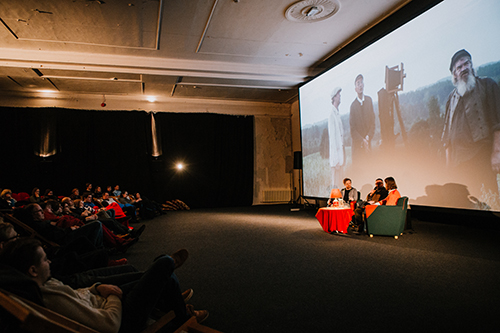 Andres Kauts: The backbone of our programme is the same as in most European art house cinemas. Lots of European and local Estonian films. Lately, we have been working a lot on making the cinema run of newly released films longer. Usually, when a film is released, there is some advertising and the film is screened in cinemas for a couple of weeks or a month. It's not rare that this time frame is too short for the audience to react.
We think that some very well made films that touch harder topics and won't give the audience the usual happy-go-lucky experience need some time for the knowledge about the film to spread. We keep some films in our programme that are screened once a month or once in two months very successfully for a year or even longer.
Of course, we also screen older films and classics and these titles usually need some special attention, so we try to link these screenings with some special events. In general, we try to keep our selection diverse in the sense of the genre and the age of films.
FNE: The cinema is home to many festivals, events and film weeks. Why are these important and what do they achieve?
Andres Kauts: Festivals help us bring together films and audiences who would be unreachable in other conditions. This gives us in turn the chance to screen films that wouldn't stand out in our programme otherwise.
We have always thought that the cinema experience isn't only about the film that's being screened, but starts much sooner - with what the cinema building looks like, how the staff treat you, if the place is decorated differently for these special events etc. The film is obviously the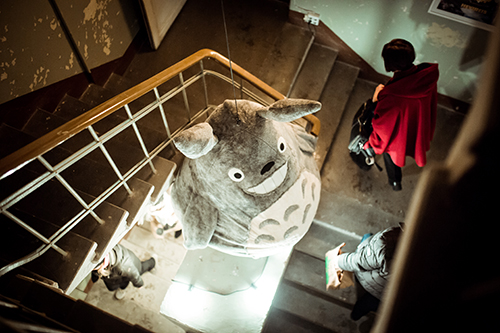 highlight, but these small details also help the audience to lose themselves in the experience much easier. Hosting and organising festivals and special events is always a good excuse to pull us out from our regular everyday loop and to have some fun.
This in turn is often a very good time to push our technical abilities further and to develop, because festivals tend to have some special technical requirements and also discover completely new directions in our programme.
FNE: What is the role of Europa Cinemas for cinemas such as your cinema and why is it important?
Andres Kauts: The network has brought us much closer to other cinemas around Europe, helped us learn from them, exchange ideas and just have friends in the industry. Obviously, it is also an honorable stamp of quality for our work.
FNE: How does a cinema like your serve the local community?
Andres Kauts: Good films have played an important part in everyday life and culture for more than a hundred years all around the world. Thus, we try to offer an alternative for mainstream cinemas and to improve the accessibility to high quality art house and indie films for our local community.
This gives our audience a chance to experience a more diverse selection of films that in turn leads to a wider understanding of film in general and a broader understanding of different directors and cultures around the globe.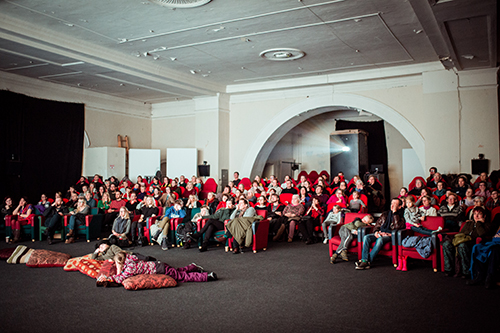 FNE: Can you say something about your work with young audiences?
Andres Kauts: We are quite a young cinema so our main focus is still on the usual art house screenings mostly during the evenings. But we also organise occasional screenings that are aimed at younger audiences. And they're usually very rewarding for us; especially younger schoolchildren and kids from kindergartens react to films very well and it's always fun to be in a room full of laughter and good mood.
We have some contacts in local schools and kindergartens and often reach out to them whenever there's a suitable film for them. But this cooperation can obviously always be improved and we're looking into starting more focused activities related to younger audiences.
FNE: What about the digitalisation of cinemas? How it is affecting your work and your cinema?
Andres Kauts: Digitalisation is already a thing of the past for us as our everyday work has been mostly with digital film copies for more than five years. It's the same in all the cinemas around us. Now 35mm copies are screened only for special events. For example organise a 35mm film festival in the Estonian countryside with our friends from Kino Sõprus in Tallinn. All the films are screened with 35mm projectors and it is quite an amazing event. It's always a different and almost holy feeling to screen films from reels nowadays and we try to keep the legacy alive.
Contact:
Jakobi 1, Tartu Estonia
Phone: +372 7 53738759
https://elektriteater.ee/
This email address is being protected from spambots. You need JavaScript enabled to view it.