Since 2002 Kino Charlie has awarded and welcomed many independent filmmakers including Agnieszka Holland, Andrei Konchalovsky, István Szabó, Otar Iosseliani and John Malkovich. The cinema has a big hall with 200 seats and three smaller halls, but plans are to develop into a cinema with eight halls. It also has an art gallery for young artists and has hosted the Film Łódź Society since 2000. This year Kino Charlie is celebrating its 20th anniversary and 10 years as a member of Europa Cinemas.
FNE: What is the biggest challenge of running a cinema such as yours?
Sławomir Fijałkowski: In the past, the biggest problem for the independent cinema was access to copies and attracting audiences for ambitious productions. Today, in the digital era, it is not a problem anymore. The biggest challenges today are competing multiplex offers, access to new technologies, piracy, and the omnipresent media which promote easier entertainment. Charlie Cinema resides in an adapted office building. We started drawing our audience with an investment plan which enabled the audience to experience a wide range of film offers. The cinema started with one salle. Today we have three small salles and one large salle offering seats for 200 people. Finally, we are planning to have eight cosy show salles.
A separate problem is building an effective model of our own audience. We are, so to say, a developmental cinema. One must remember that the base for all activity is planning and creating such a model that would effectively attract new spectators. We were one of the first cinemas in Poland to build its audience on the basis of a detailed analysis of the cinematographic market. The programme structure of the cinema was our innovative project. We wanted to show more ambitious, mainly European repertoire and organize festivals and events.
We were the first cinema in Poland to have noticed that the newest technologies like the Internet were becoming an inseparable part of everyday life and we decide to take advantage of it. We built our first Internet page 17 years ago. We were also the first to introduce an online ticket reservation system. We even outperformed multiplex cinemas. And we were the first to conduct detailed surveys on spectators' opinions in order to understand their preferences.
As a matter of fact, we run analyses continually, we exchange opinions with other cinemas, follow the box-office sales, talk to our audience, and we plan future film, artistic and promoting activities. In the meantime a lot of art houses have gone bankrupt and the development of Charlie Cinema is confirmation that we have been effectively implementing the auteur cinema model.
FNE: What kinds of films do you prefer to screen and why?
S.F.:Most of people working in Charlie Cinema are film experts. Our film taste has been shaped by contact with film art and the cinema of the masters. Thus we have directed our attention towards the presentation of artistic cinema, first of all European and independent American film productions.
We have shown films by Has, Fellini, Jarmush, Bergman, Tarkowski, Parajanov, Bertolucci, Allen, Robert Altman, the Coen brothers, Steven Soderbergh, Kevin Smith, Paul Thomas Anderson and Krzysztof Kieślowski. In the past we even organized a spectacular premiere of the film Red, in the Opera House in Łódź, hosting Zbigniew Preisner, Krzysztof Kieślowski and Jean-Luis Trintignant. We decided to offer films which we appreciate and which we want to share with our audience. We also show many controversial productions which provoke discussions. What is more, we are open to our audience's suggestions.
FNE: The cinema is home to many festivals, events and film weeks. Why are these important and what do they achieve?
S.F.: The three main pillars of our programme activity are: presenting premiere films, organizing festivals and events (also outside the cinema) and conducting film education. These features let us stand out among other repertoire cinemas and build our own audience. Thanks to organizing different film cycles we can remind our audience of the achievements of the world cinematography, which has an educational aspect, and we can reach new audience interested in getting to know the history and the classics of the cinema.
The oldest cyclical festival organized by the cinema, the European Cinema Forum – Cinergia, started in 1992. Thanks to our cinema Polish audience had a chance to get to know Pedro Almodovar's films. Since the first edition the motto for the forum has been: classics, premieres, debuts. Thanks to our cinema a lot of future filmmakers decided to study in Łódź Film School; they were brought up on premieres shown in our cinema, and today they come to the cinema with their own productions.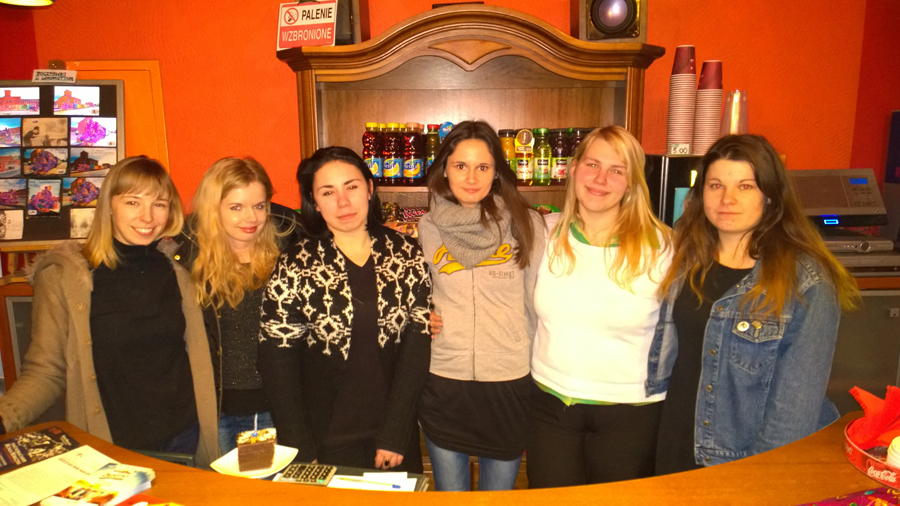 We were the first cinema to show queer films as well as films addressed to youth subcultures, such as snowboard, skateboard or independent and amateur films.They are presented mainly at the OFF, jak gorąco independent film festival. We also organized the ReAnimacja cartoon festival and we promoted Tomek Bagiński's Cathedral before it was nominated for the Academy Award.
We have introduced a fashion for documentary films. Independently, we organize many cyclical shows addressed to young and senior viewers. Since the beginning of the cinema we have repeatedly and successfully organized a New Year's Eve Film Marathon combined with various contests, food tasting and dancing. In the last 20 years we have organized over 1200 events, festivals and reviews. We have hosted many filmmakers and artists.
Since 2002 the cinema has awarded many independent filmmakers and outstanding personalities from the world of art and culture. Among those were Agnieszka Holland, Andrei Konchalovsky, István Szabó, Petr Zelenka, Tinto Brass, Otar Iosseliani, Krzysztof Zanussi,Zbigniew Rybczyński, Natalia LL, John Malkovich, Zbigniew Libera, Daniel Olbrychski, Sławek Grunberg, Tadeusz Konwicki, Jaco Van Dormael, Lech Majewski, Tomasz Bagiński, Xawery Żuławski, Filip Bajon, MártaMészáros, Jerry Schatzberg and Krzysztof Krauze.
The activity field of Charlie Cinema is very diverse. As a real arthouse we operate in many different fields of art and culture. Quite recently, as part of the celebrations of the Year of Julian Tuwim in Łódź, we placed a 60-ton locomotive in a crochet-knitted cover made by Agata "Olek" Oleksiak, an artist from New York. We also run a gallery in which we present the works of young artists. Since 2000 the Film Łódź Society has existed at Charlie Cinema. The society supports film projects building the film brand name for Łódź as well as taking care of the cultural development of the city and the region. We organize many film and artistic events together.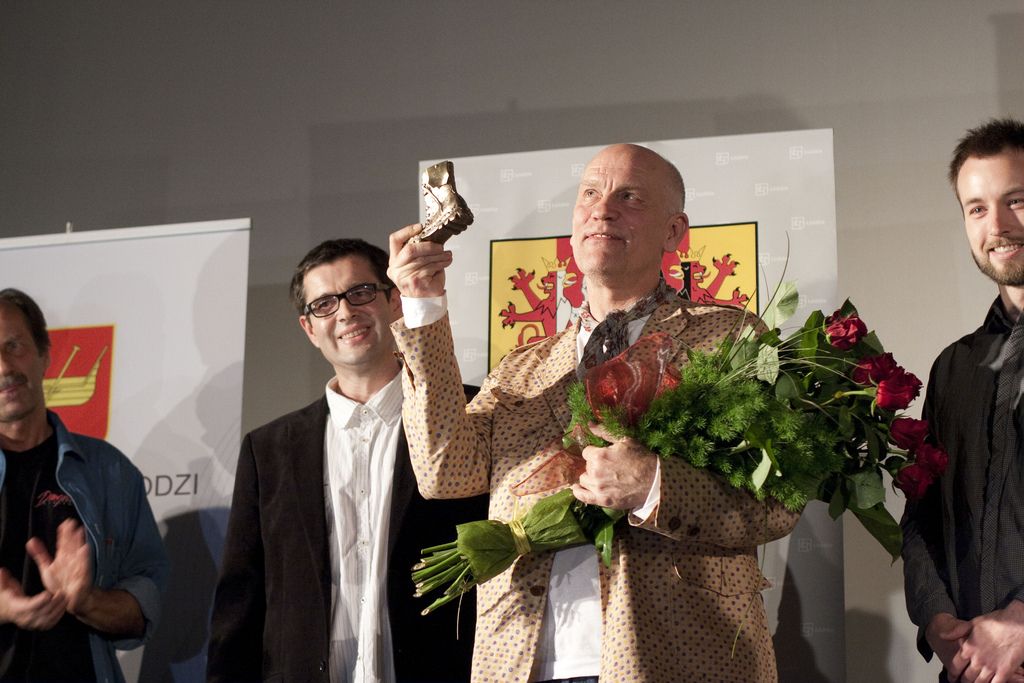 FNE: What is role of Europa Cinemas for cinemas such as your cinema and why is it important?
S.F: This year we have the 20th anniversary of Charlie Cinema and the 10th anniversary of joining Europa Cinemas. Both anniversaries are equally important for us. Europa Cinemas supports many original and non-commercial projects. We feel distinguished among other cinemas in Europe. Due to that fact, it is easier for us to engage in an honest and effective competition for the viewer on the commercial market.
Charlie Cinema is a totally private enterprise so the economical aspect is quite important too, but it has never been a deciding factor. We have always been aware of the fact that the cinema defends itself with its results and achievements. Our horizons have never been narrowed to the local market. We have been noticed in Poland several times. We have been awarded with The Golden Ticket by the Polish Film Art Institute for outstanding merit in distributing Polish films. Europa Cinemas gives us the possibility to participate fully in European culture. We feel honored and glad that our experience and work have an actual influence on the popularity of ambitious European cinema and the sales in box-offices. On the whole, we are a big European family.
FNE: How does a cinema like yours serve the local community
S.F: Charlie Cinema is a place with unusual creative and organizing possibilities and skills. Many initiatives were born in the cinema, which allows for innovative solutions in the cultural field. First of all, we are an important place to popularize film education for young viewers. We observe and analyse demographic processes as well as the decreasing birth rate and the phenomenon of society getting old.So we try to address our repertoire also to the mature audience. We have been organizing Senior Wednesdays for four years now and the idea has turned out to be extremely successful and popular.
For many years we have also been a cinema sensitive to the needs of the citizens from the so called excluded social areas. We co-operate with the authorities of Łódź in many city projects such as Senior's Card or Large Family Card. We take part in many charity actions. Humanitarian activities are included in our philosophy of working, the protoplast of which is the figure of our patron Charlie Chaplin.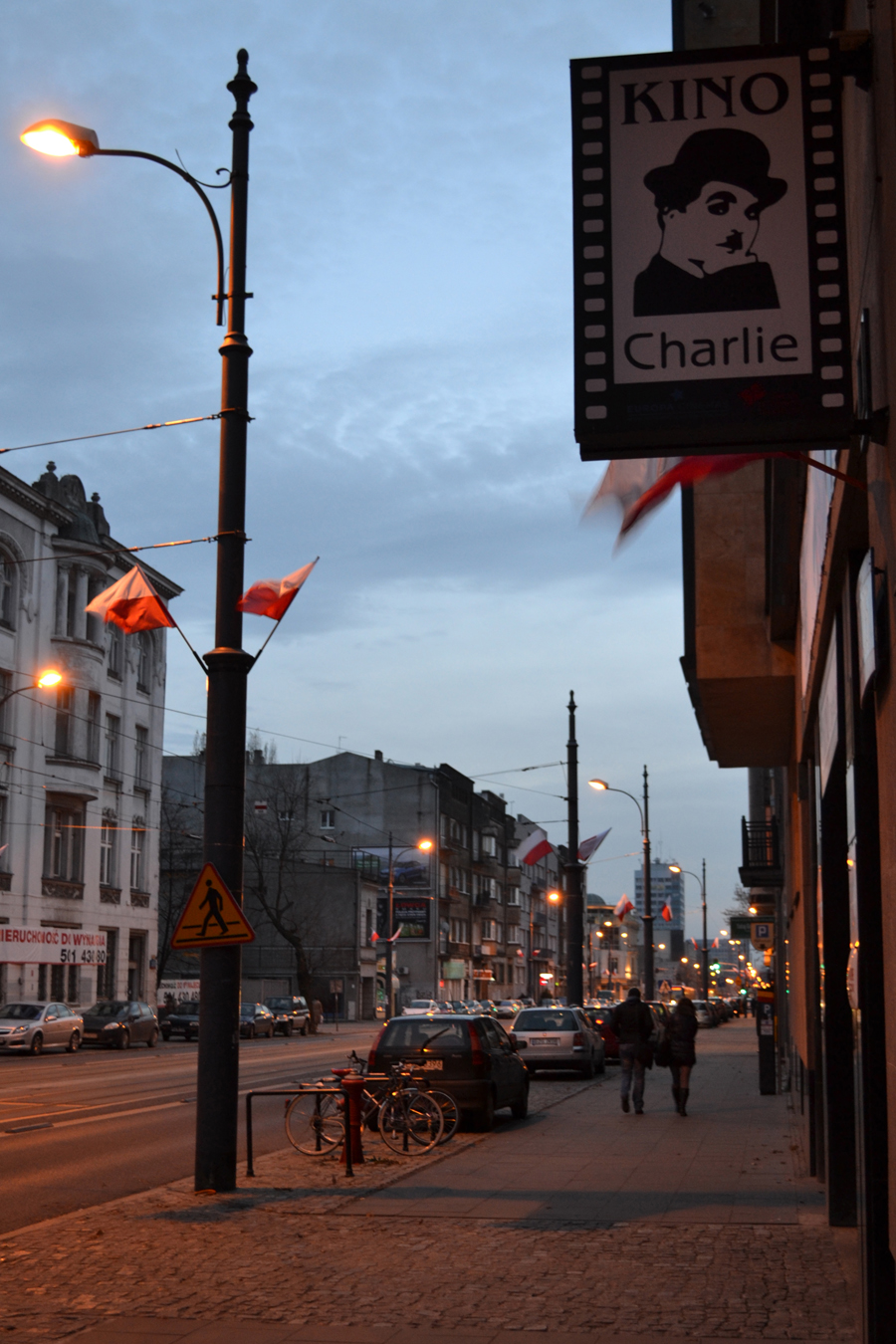 FNE: Can you say something about your work with young audiences?
S.F.: The programme of the Charlie Cinema, because of its building's restrictions, is mainly directed to studentsand older audience. Nevertheless, the educational aspect of our activity is also very important. There are a few programmes for the young audience, one of them is organized by Youth Film Academy which has existed in Poland since 1990. We also co-operate with the New Horizons Film Education Cabinet which supervises educational programmes of local cinemas in Poland.
We were also the first to create Internet tools for didactics experts dealing with film education at schools. Along with the Film Education Cabinet, under the patronage of the National Film Library and the Polish Film Institute, we have built the edukacjafilmowa.pl. portal. And for the needs of our own audience we have created a separate section of the edukacjafilmowa.eu portal, thanks to which every student and film fan can test his or her knowledge in film and cinema.
FNE: What about the digitalisation of cinemas? How will it affect your work and your cinema?
S.F.: Charlie Cinema has already been digitalised. We have two showrooms equipped with DCP 2K projectors with the possibility of upgrading them to 4K. The other two show rooms will not be digitalized in the DCI standard. They are just too small. Both of them are equipped with HD overhead projectors. But we are soon planning to invest in new show rooms to be digitalized.
Since the beginning of the digitalisation era we have seen great potential in technology in terms of distributing films. Many years ago we were even the initiators of the Regional Digital Cinemas Network in the Łódź area. Today it is clear to everybody that cinemas cannot exist without digitalisation. It is an irreversible process. The new technology brings many benefits as the logistic possibilities of distribution have made our work much easier. The benefits of digitalisation are innumerable and its usage depends a lot on our imagination.
Contact
Kino Charlie
ul. Piotrkowska 203/205
90-451 Łódź, Poland
www.charlie.pl
This email address is being protected from spambots. You need JavaScript enabled to view it.
Phone: +48(042)6360092
Fax: +48(042) 6360314