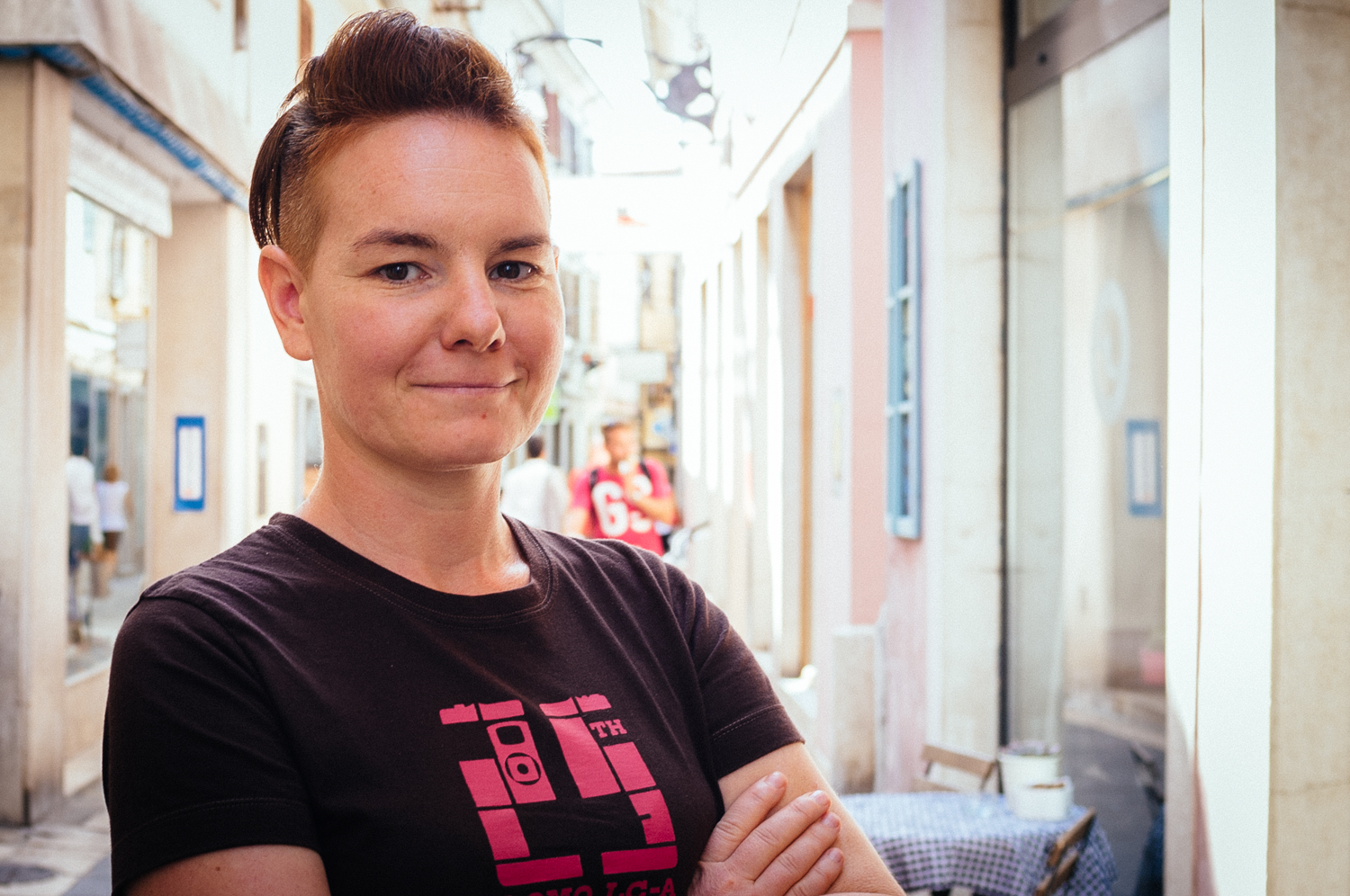 Since 2003, the Odeon cinema has been run as an art house cinema, endeavouring to offer a regional venue, simultaneously serving as a point of departure and coordination for quality art film, striving to connect film creators and audiovisual culture agents as well as their audience in general.
FNE: What is the biggest challenge of running a cinema such as yours?
Petra Božič: I believe that the challenges we are facing as a cinema are mostly common for all European small, single screen art house cinemas. One of our major challenges is indeed how to raise the audience's awareness and attract people who wish to consume quality art film by independent producers. As far as the context goes, Art Kino Odeon is situated in a small fisherman's town of Izola with slightly less than 16,000 inhabitants, while there are two larger cities in the direct vicinity, sporting multiplex cinemas showcasing major productions.
In light of these facts we have decided to consciously build and develop our own identity as an art cinema, mostly featuring non-commercially oriented films. Thus, we strive to be as creative and innovative as possible when it comes to promotion and presentation of the films we show, given that these types of films, showing serious life topics, are quite likely to raise negative connotations with most of the audience. In addition, nowadays we face viewers' horrible routine to simply watch quality films on their electronic tablets, laptops or even smartphones, which does not allow the film as such to show its full potential and annihilates it completely.
Our grand aim and a big wish is to provide the audience with an opportunity to re-discover all the beauty and all dimensions of film in the cinema, which is what film was meant for. One of the main challenges and objectives is still to continue building the identity of our cinema, and Odeon is already gaining recognisability with its programme guidelines, thus in fact becoming the only alternative to the commercially oriented cinemas within the region. This fight of David against Goliath, of course, consumes a lot of our energy on the one hand, but on the other, it is very rewarding for us as a unique regional phenomenon, as it helps us establish precisely the identity we seek due to increased recognisability among the local audience.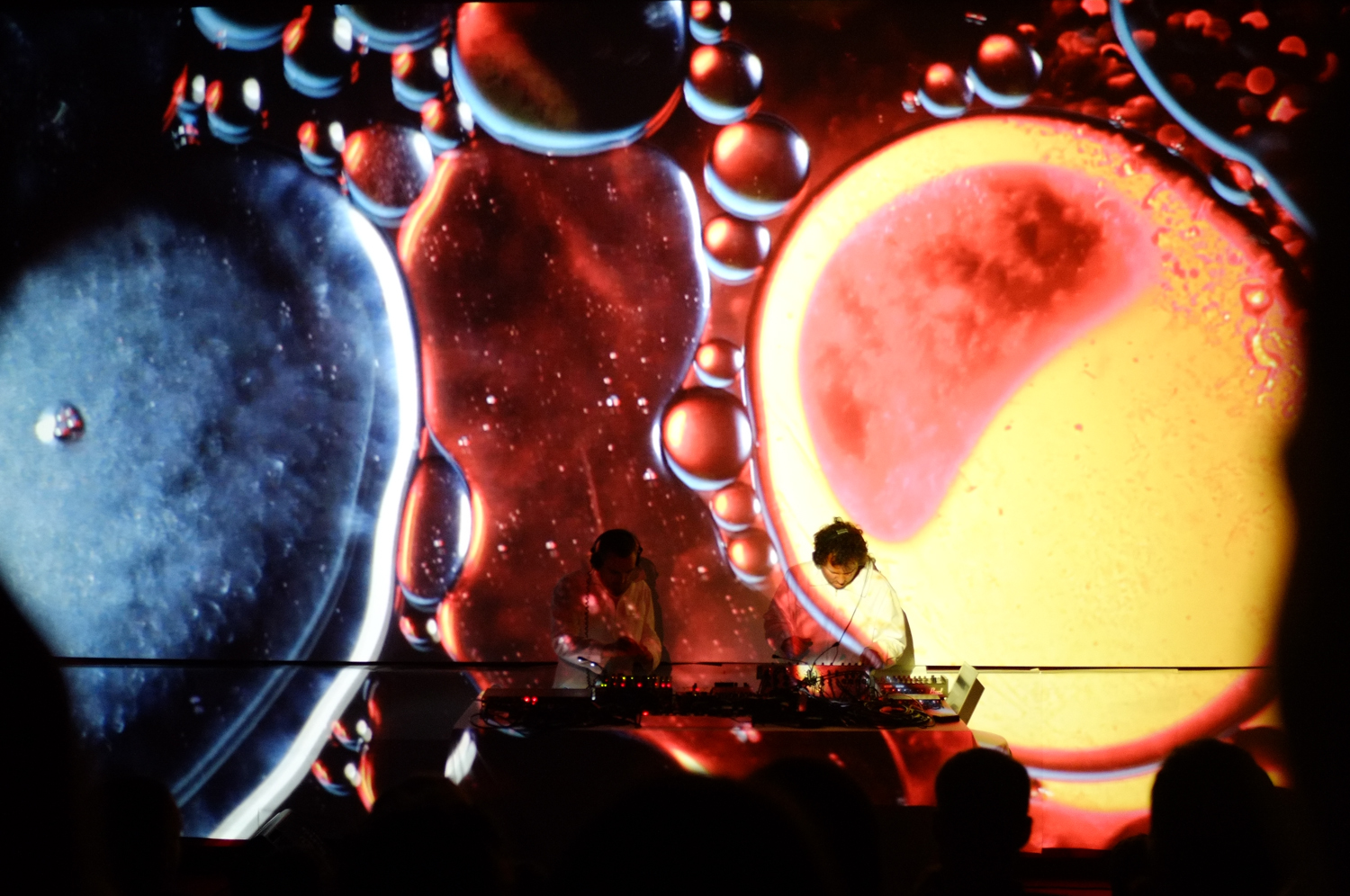 FNE: What kinds of films do you prefer to screen and why?
Petra Božič: As our very name shows, we prefer to screen mostly independent, quality, art, auteur film projects, with a special emphasis on European and Slovenian films. Our programme is developed and completed as we go along, constantly striving to be able to screen as many "good" films as possible. Because the very definition of "good" is very extensive, we as members of the Slovenian Art Cinema Network, as well as Europa Cinemas (www.europa-cinemas.org), attempt to look for accessibility and diversity, and of course aesthetic quality of the non-commercial film content.
Since we try to remain inclusive, it happens occasionally that we also reach for more commercial titles, however, we prefer to avoid them. The mere fact that we are able to do so can also largely be attributed to our faithful audience, since it is a statistical fact that our cinema is less visited precisely on the occasion of screening more commercial films, which is what we are especially proud of. It shows that we, in fact, do have a demanding audience that is not willing to consume just any content, as long as it is provided. It also shows our recognisability with our visitors, who implicitly agree with our more "artistically demanding" offer.
FNE: The cinema is home to many festivals, events and film weeks. Why are these important and what do they achieve?
Petra Božič: We are thoroughly convinced that the day to day screenings at Art Kino Odeon represent a foundation for the development of film culture in this geographical area, and are the main tool for developing a critical, demanding and loyal audience. In addition to the quality regular film programme, it is important for each cinema theatre to enable guest appearances at diverse festivals, since they showcase events that offer a real treat to all cinephiles.
We as a cinema ascribe special importance to the international film festival Kino Otok –Isola Cinema (http://www.isolacinema.org/en/), held in the month of June. We have been co-habiting and co-creating a film landscape with this particular festival for 11 years now. Last year, we also co-organized the Slovenian Animated Film Review, which is at the moment in terrific shape, but it lacks its own venue and event to screen its works and offer a profound representation of this type of film. Furthermore, it is especially difficult to find a screen for featuring short films, therefore we are immensely glad to be able to screen them during festivals or particular events, since they constitute a very special art-form, which deserves to be showcased on the big screen.
In cooperation with different cultural agents, we also organize thematic programme scopes or weeks dedicated to different film authors or in some cases, a chosen cinematography of a particular nation. In October we shall be hosting part of the International Film Festival FILM na OKO (All Eyes on Film), to be held for the first time in 11 cinemas all over Slovenia, which is to be entirely dedicated to children. In the past year, we decided to open wide the doors of our cinema also to non-film contents in the cultural field, such as all kinds of audiovisual events, concerts or performances, in order to attract a slightly different kind of audience to our facility, as well.
We have found that a good set of technical tools, especially projection equipment, is immensely attractive to visual artists, which is understandable, since quality screening of their artwork contributes to the quality of the entire end product and, when all is said and done, also to the quality of the experience of the audience, which thus increases its openness to more diverse cultural content. All of the events we organize and host in Art Kino Odeon are aimed at enlivening the quality and scope of our programme offer, as well as contributing to the recognizable character of our cinema even among a wider audience.
In addition, they provide the most demanding visitors,who seek access to film content that is not placed in regular distribution, is somewhat regarded as more marginal or too demanding for an average viewer, and thus triggers an audience experience out of the ordinary. By embarking on the project of the summer-time Open Theatre, we have begun to also move our screenings outside of the core cinema hall of Art Kino Odeon.
FNE: What is role of Europa Cinemas for cinemas such as your cinema and why is it important?
Petra Božič: The role of the Europa Cinemas Network is not only important for cinemas such as Art Kino Odeon, it is simply quintessential to our very existence, since it has unrolled the process of connecting, exchanging experience and information at a time when art cinemas were facing their toughest challenges.
The support gained by becoming a member of the network is expressed at several levels, next to the financial aspect, which is of key importance to the bare survival of Art Kino Odeon, the Europa Cinemas network offers us education of our human resources via practical seminars, exchanges of experience and common problem-solving in situations we face when screening films. Being a member of such a large and important association has definitely influenced the identity of Art Kino Odeon and has undoubtedly helped to achieve the diversity of our film programme.
FNE: How does a cinema like yours serve the local community?
Petra Božič: We can still claim that the municipality taking over the cinema Art Kino Odeon in 2003 and making it into an art cinema as such was an incredibly brave move, since due to the rise of the internet and the accessibility of web contents, visits to the cinema were drastically lower. The effect and contribution to the development and upholding of film culture, however, have only begun to show in the past two years, when after the long lasting and persistent work, the wider public has recognized the cinema as an important cultural venue. The support of the local community is showing its impact that will without doubt be visible in the long run.
Given the fact that in the past year we had almost 15,000 viewers, we feel that the set guidelines were correct and that the local community has recognized the importance of the presence of film art in the region. Isola with all of its film activities is becoming more and more recognisable on the national as well as international film map, which of course also influences the cultural diversity of the littoral region. The fact that we are opening up the doors of Art Kino Odeon to different audiovisual arts must trigger further audience development and strengthen the community ties in the local context.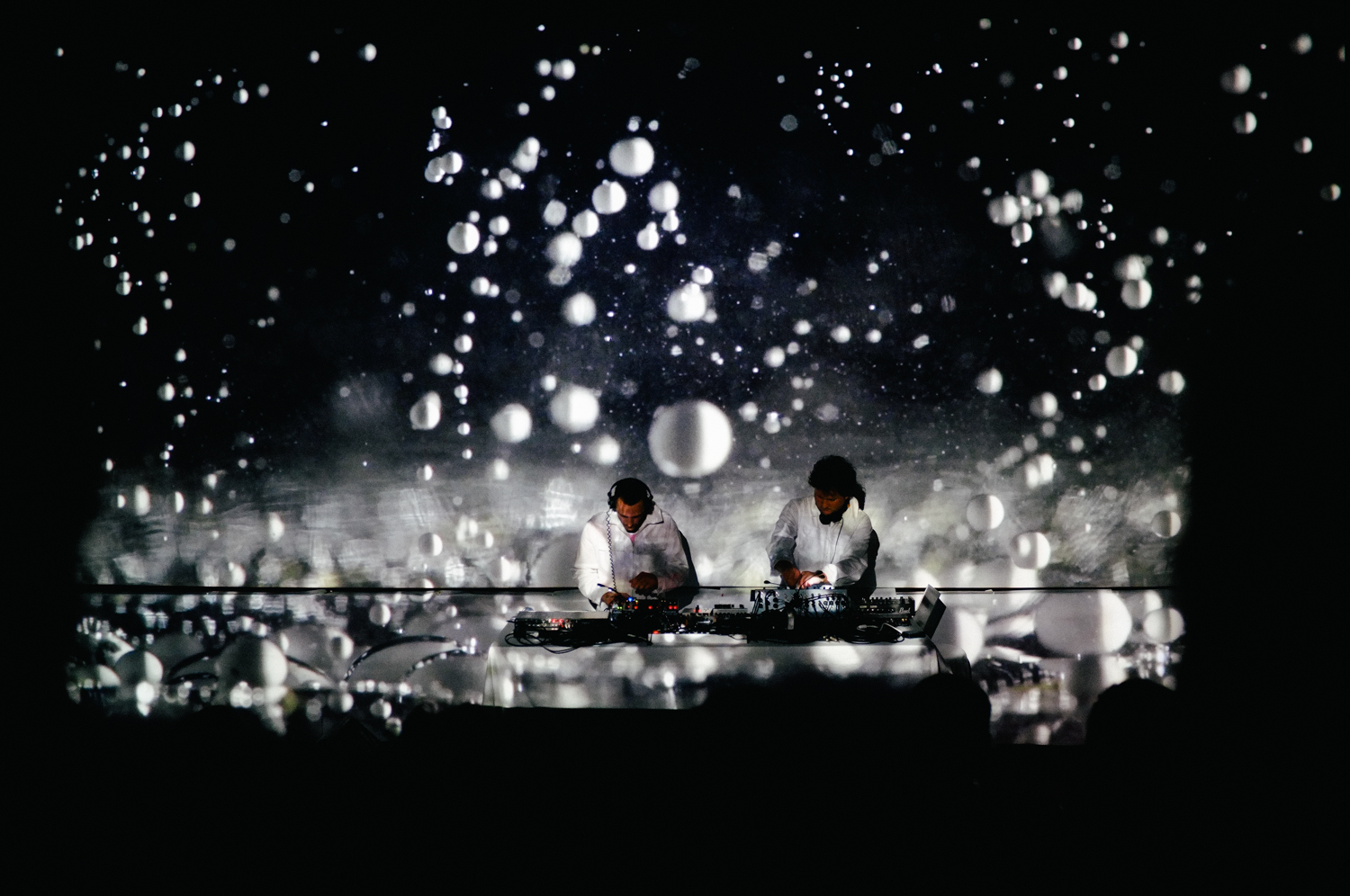 FNE: Can you say something about your work with young audiences?
Petra Božič: Work with young audience most definitely represents a huge portion of our operations in general, since in the past two years, we have administered great efforts to develop a young audience. In our cinema, we have been hosting school screenings for years, at which with the help of film pedagogues, we try to ensure that the films are presented to the youngest audience in a proper manner. As part of the regular Art Kino Odeon programme, we are implementing the project Cinema Girandola (Kino Vetrnica), where during the weekends, the first screenings are dedicated to the youngest audience.
Every month, we also organize projections with talks under the title Film Rules, aimed at high school and university students. We thus try to adapt the selection of films and guests in order to attract even the interest of the slightly less curious crowd. In any event, the past school year 2014/15 brought the most important thing for film education, namely the inclusion into the National Film Education Programme implemented by the Slovenian Art Cinema Network. Within the framework of this project, we were able to provide kindergartens and schools with an opportunity to take part in free screenings and in educational events, which had extremely positive effects.
Children were able to meet film in a special, unique way, sometimes even in the presence of film authors, which is definitely a nice experience. Also in the future, we shall put a lot of effort into projects for the youngest audience. We will strive to include in our programme as many non-Hollywood children's films and therefore expose the youngest to different visual images, which bears great importance for the development of their film taste and feelings toward art in general.

FNE: What about the digitalisation of cinemas? How will it affect your work and your cinema?
Petra Božič: The cinema Art Kino Odeon was digitalised in May 2013, which marked a breaking point in the cinema's activities. Up to then, the inaccessibility of 35 mm film copies had caused great delays in the screening of film titles. The content was accessible online long before it could be screened in our cinema, which of course resulted in a lower number of visitors. By transitioning to digital screening of films, the problem was solved and an entire new array of possibilities opened. We have enlivened Art Kino Odeon by using more up-to-date programme options and a larger number of accessible film titles of non-commercial orientation, which in turn resulted in larger numbers of visitors calling for different film content.
Moreover, we can now organize events such as simultaneous launches of films, premieres or streamings of talks with authors taking place in another state, etc. Without a doubt, the digitalisation signified a rebirth of Art Kino Odeon, and also faced us with new challenges, in addition to new possibilities. We will try to meet the challenges head-on. Society and technology are rapidly changing in our time, so we will do our best to meet those modifications as innovatively and creatively as possible, because I believe the most successful recipe to keep one's loyal audience is an interesting quality programme, which will always be the main guideline in the operation of Art Kino Odeon.
Contact:
Art Kino Odeon Izola
Center za kulturo, šport in prireditve Izola
Kraška 1
6310 Izola
Phone 056415571
www.odeon.si
www.center-izola.si
This email address is being protected from spambots. You need JavaScript enabled to view it.
This email address is being protected from spambots. You need JavaScript enabled to view it.