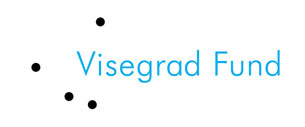 The State Fund for Support and Development of Czech Cinematography which is the main source of film financing is to end in November. The public broadcaster Czech Television (www.ceskatelevize.cz) will stop paying some 150 milions CZK a year (6 million euro) from advertising income into the State Fund. Czechs desperately need a new cinema law, changes to the State Fund for Cinema, and new cash flow for film projects, festivals, and digitalisation of cinemas in 2012.
"The main idea of the proposed law is that commercial TV stations would deliver 2 percent of their advertising income to help finance the State Fund," says Helena Fraňková, director of the Audiovisual Department of the Ministry of Culture (www.mkcr.cz). The draft is being prepared by its team of experts through consultation with the representatives of associations and film professionals in order to finalise a compromise version that would be accepted by Minister of Culture Jiří Besser as well as by the right-leaning government touting "fiscal responsibility".
The proposal for production funding from commercial TV comes after many years of reluctance to participate in the cinema sector. But the commercial stations now appear ready to compromise. The proposal is that they trade their 2 percent contribution for the complete elimination of advertising on public television.
The new proposal defines the basic statutes, structures, technology and production principles for the 21st century as the old 1992 law is generally outdated. There are some major changes but no one expects a major revolution. The proposal raises the State Fund fee from each cinema ticket from 1 CZK to 1 percent of the ticket price. Another change would affect the work of the State Fund Board. Upon the approval of the law its members would decide on two expert opinions prepared by a panel of 20 advisors: one based on economic merit and the other based on artistic merit.
Commercial TV stations have also become more directly involved in film production and distribution locally, with Czech HBO (www.hbo.cz) becoming an important coproducer. On 10 October Czech HBO begins showing its first locally-produced series In Treatment, shot by filmmakers Petr Zelenka, Marek Najbrt and Jaroslav Fuit with film star Karel Roden in the main cast.
In 2011 Czechs entered into their second year of a tax incentives policy that allows foreign productions a rebate of up to 20% of the amount spent in the country. The Czech Ministry of Culture budgeted CZK 300 million (17.6 million USD) for rebates but the fund had already been dispersed by March. "We estimate such tax incentives would bring 1.2 billion CZK (70 million USD) of investments this year. The rate of return of the support money back into the state budget is 18 percent," says Ludmila Clausová from the Czech Film Comission (www.filmcommission.cz).
Around 20 projects were approved for 2011 with several large international TV films scheduled to be shot in the Czech Republic, including the ten-episode ABC Studio TV series Missing. The crew of this familly drama and political thriller locally produced by service company Stilking Films (www.stillking.com) is spending more than 90 days shooting while spending 425 million CZK/ 17 million euros in eligible expenses with 74 million CZK /3 million euros in tax incentives.
Numerous other foreign TV productions participated in the tax incentive plan. French GMT Productions' two-part French TV film Merlin l'enchanteur (Merlin the Magician) for TF1 was shot in Barrandov Studios with the services of local local OKKO Production (www.okko.cz). The Czech spend of 75 millions CZK/ 3 million euros earned them 15 milions CZK / 0.6 million euros in tax incentives. The Danish project Royal Affair (Zentropa Entertainments with Sirena Films, www.sirenafilm.com), starring Mads Mikkelsen got CZK 13.6m / 0.5 million euros on 74 million CZK/ 3 million euros in local expenditures. The German TV historic drama Die Kastellanin (The Castellan) shot with WILMA-FILMS (www.wilmafilm.cz) for SAT1 TV and Austria's ORF will receive CZK 9.2 m / 0.37 million euros back for 46 million CZK / 1.84 million euro spent at Czech locations. The British film Belle at the Ball (hosted by local service company Milk and Honey, www.milkandhoneyfilms.com) receives 27 million CZK / 1.1 million euros on its 193 million CZK/ 7.7 million euros expenses. Finally the American production of Wenceslas Square also produced through Milk and Honey gets 23 million CZK / 0.92 million euros on Czech expenses of 118 million CZK / 4.72 million euros.
A number of major Czech-international film productions are also benefitting from the programme. Juraj Jakubisko film´s poetic Slovanská epopej (www.jakubiskofilm.com) claimed expenses of 42 m CZK /1.68 million euros and 8.5 million CZK / 0.34 million euros on tax incentives revenue. Marie Poleďnáková´s comedy You Kiss Like a Devil, a sequel to the local hit You Kiss Like a God, had spending of 31 million CZK /1.24 million euros in the production from major Czech distributor company Falcon (www.falcon.cz) for a rebate of 6.3 million CZK /0.25 million euros. Two mixed animation-fiction productions from Negative (www.negativ.cz) received funding: Alois Nebel and Blue Tygr were reimbursed with 2.5 million CZK and 3.6 million CZK respectively. Industry support goes to INFilm (www.infilm.cz) for the production of Perfect Days allocated 3.8 million CZK / 0.15 million euros and The Holy Quarternity, receiving 3.6 million CZK/ 0.14 million euros. INFINITY Prague´s project of the 2011 sexual comedy blockbuster Men in Hope by Jiří Vejdělek applied with 19 million CZK / 0.76 million euros spend for 3.9 million CZK / 0.15 million euros in rebates. The list also includes BUC-film´s (www.bucfilm.cz) Leaving directed by Vaclav Havel, which spent 3.7 million CZK / 0.14 million euros for a return of 0.7 million CZK.
The Czech Film Commission noted that there were potentially more projects than the tax incentive rebate could fund, and that could bring additional spending to the Czech Republic. The first year's experience with the programme indicated that in order to stay competitive, Czech film service companies should fight for "no roof tax incentives funding" that could be assigned beyond the one calendar year period, to be renewed automatically on an annual basis in order to attract more money into Czech Republic and generate bigger and stabilised investments.