Czech Films at Cannes 2019
SOLO by Artemio Benki (CZ, FR, AR, AT 2019 / 84 min.) ACID
Solo is a story of a young Argentinian piano virtuoso and composer, who has been since his breakdown a patient in the largest psychiatric hospital in Latin America. Martin P., the most promising talent of his generation, is now trying to find a way how to overcome his mental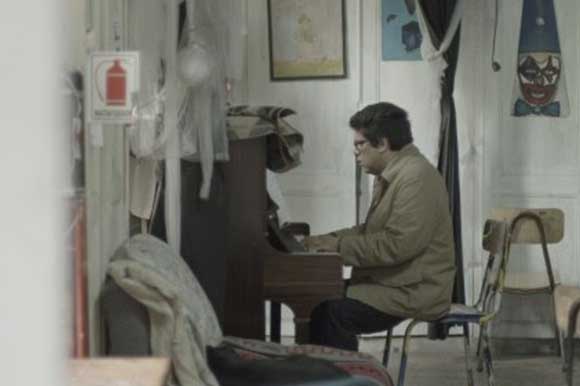 disease and come back on the concert stages. Watch trailer HERE.
MAY 17 | 09:30 | Palais J (market screening)
MAY 17 | 11:30 | Theatre Alexandre 3
MAY 21 | 11:30 | Studio 13
MAY 21 | 14:00 | Palais C (market screening)
MAY 21 | 20:00 | Arcades 1&2
SALES & FESTIVALS
Manuela Buono – Slingshot Films
This email address is being protected from spambots. You need JavaScript enabled to view it.
+39 347 62 73 390

LOVES OF A BLONDE by Miloš Forman (Czechoslovakia 1965 / 77 min.) Cannes Classics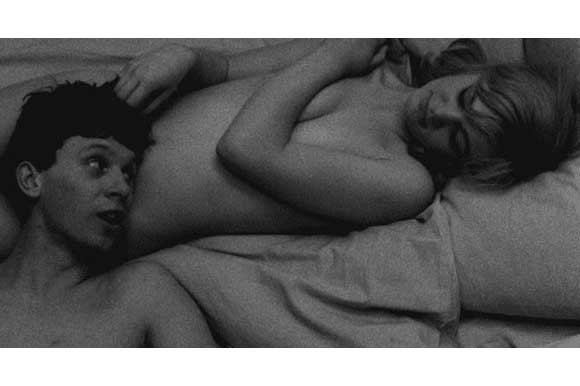 Loves of a Blonde is one of Miloš Forman's three contributions to the Czechoslovak New Wave. In 1965, Loves of a Blonde premiered at Venice IFF, then followed by an Oscar nomination for best foreign-language film (1967) and recently the film was digitally restored by the Czech National Film Archive.
Watch trailer HERE. Read more about restored Czech films at major festivals HERE or HERE.

MAY 18 | 22:00 | Salle Buñuel

SALES & FESTIVALS
Tomáš Žůrek - National Film Archive
This email address is being protected from spambots. You need JavaScript enabled to view it.
+420 778 487 863
FORMAN VS. FORMAN by Helena Třeštíková, Jakub Hejna (CZ, FR 2019 / 78 min.) Cannes Classics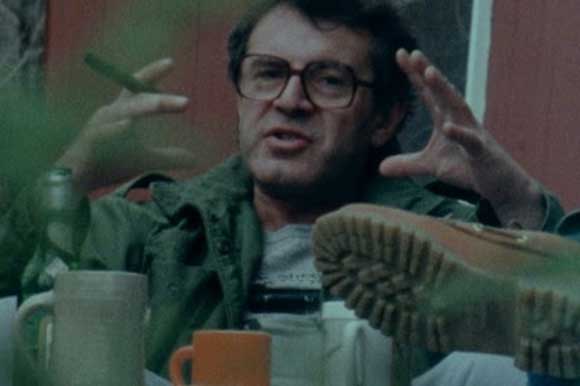 From the Czechoslovak New Wave to Hollywood. Through the remarkable life of Miloš Forman will guide the audience Helena Třeštíková and Jakub Hejna. A Czech-French documentary Forman vs. Forman will be screened as a world premiere in Cannes. Watch trailer HERE.

MAY 18 | 20:30 | Salle Buñuel

SALES & FESTIVALS
Daniel Vadocký – Negativ
This email address is being protected from spambots. You need JavaScript enabled to view it.
+420 777 697 543
ONE HUNDRED AND TWENTY-EIGHT THOUSAND by Ondřej Erban (CZ 2019 / 16 min.) Cinéfondation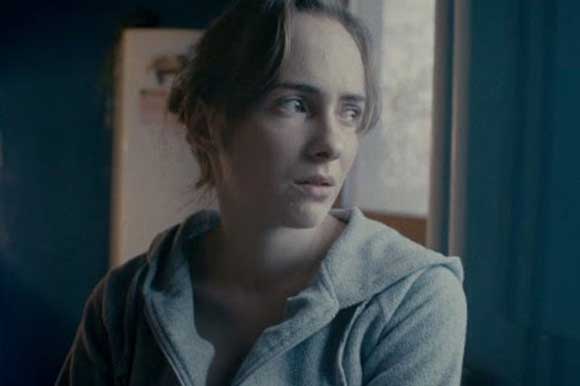 Right now, almost one in ten Czechs over the age of 15 are facing some form of distraint, under which their property is seized to obtainmoney they owe. Every day more and more people are falling into the debt trap, but Karel is on the other side of the barricade - it is his job to collect their debts. Watch trailer HERE.

MAY 22 | 11:00 | Salle Buñuel

SALES & FESTIVALS
Alexandra Hroncová - FAMU
This email address is being protected from spambots. You need JavaScript enabled to view it.
+420 724 753 713
---
CZECH PAVILION
The Czech Film Fund and its division the Czech Film Center will as usual represent Czech film industry at the Marché du film in the Czech & Slovak Pavilion No. 130 at Village International. The pavilion serves as a meeting place and port of call for accredited participants who will receive there expert advice on Czech cinema.

Helena Bezděk Fraňková (MAY 17-20)
Director of the Czech Film Fund, This email address is being protected from spambots. You need JavaScript enabled to view it.
Markéta Šantrochová (MAY 14-22)
Head of Czech Film Center, This email address is being protected from spambots. You need JavaScript enabled to view it.
Barbora Ligasová (MAY 14-23)
Czech Film Center / Festival Relations - Feature Films, This email address is being protected from spambots. You need JavaScript enabled to view it., +420 778 487 863
Vítězslav Chovanec (MAY 17-23)
Festival Relations - Docs & Shorts, This email address is being protected from spambots. You need JavaScript enabled to view it., +420 778 487 864
Pavla Mrázková (MAY 17-20)
Czech Film Fund, This email address is being protected from spambots. You need JavaScript enabled to view it.
---
MARCHÉ DU FILM

By a Sharp Knife by Teodor Kuhn (SK, CZ 2019 / 89 min.)

MAY 18 | 09:30 | Palais B

SALES
Danya Hannah - WIDE
This email address is being protected from spambots. You need JavaScript enabled to view it.

FESTIVALS
Matthias Angoulvant – WIDE
This email address is being protected from spambots. You need JavaScript enabled to view it.
---
DOC ALLIANCE
Czech Documentary Kiruna - A Brand New World, directed by Greta Stocklassa and produced by Veronika Kührová and Michal Kráčmer (Analog Vision), is nominated by Jihlava IDFF for the Doc Alliance Selection Award. Watch trailer HERE.

SALES & FESTIVALS
Veronika Kührová - Analog Vision
This email address is being protected from spambots. You need JavaScript enabled to view it.
---