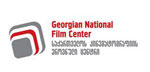 Georgia will be represented at the Cannes Film Market for the fifth time on May 16-25 this year by Georgian pavilion (#105, Village International).
Director of Georgian National Film Center (www.gnfc.ge) Tamar Tatishvili and other GNFC representatives Salome Sepashvili, Davit Vashadze and Keti Danelia will work in the industrial direction at the above-mentioned pavilion.
Meetings will embrace various directions:
Establishing business relations with the film funds of other countries, planning of future joint projects, identification of alternative sources of financing for Georgian projects.
Enhancement of business partnerships with European regional film funds with the aim of sharing experience
Dissemination of the trailers of new Georgian films and offering them to various international festivals
Positioning Georgia as an attractive country for shooting locations. A joint disc issued by GNFC and Georgian National Agency of Tourisn - Film and Tourism in Georgia - will be disseminated.
On May 18 at 16 : 30 Georgian pavilion will host a reception (Happy Hour) for foreign guests with the aim of promoting Georgia and Georgian films.
On May 19 at 15 : 00 Georgian pavilion will hold a presentation of Georgian projects in development.
Georgian film directors and producers also travel to Cannes film market for various purposes.
Levan Koghuashvili, Zura Maghalashvili, Rusudan Glurjidze and Tinatin Kajrishvili participate in the program
Producers Network. In the industrial section, Levan Koghuiashvili will present a new feature film project "Bald Boys"; Tinatin Kajrishvili will present her project "Brides". Zura Maghalashvili and Rusudan Glurjidze will participate in Producers Network with their project "Someone Else's House". They will meet representatives of various festivals and distributors to discuss Georgian-Spanish-Russian-French coproduction "Chaika - Seagull".
As a result of cooperation between GNFC and European Film Promotion, this year the program PRODUCERS ON THE MOVE has nominated Georgian producer Vladimer Kacharava with a project "Twenty Steps Underground".
Short films by several Georgian directors will be screened in the festival's section "Short Film Corner". Tato Kotetishvili's student film "Water-melon" will be presented at "Short Film Corner" by Polish Film School in the catalogue "BEST OF LODZ FILM SCHOOL". The same section will screen Gabriel Razmadze's "Black Mulberry" and Giorgi Mrevlishvili's "Nowhere and Everywhere".