Khalvashi coproduced Tinatin Kajrishvili's Brides and Vano Burduli's The Summer of Frozen Fountains. He is currently in postproduction on Ana Urushadze's Scary Mother and Gigisha Abashidze's Neighbors, while raising the financing for Kajrishvili's new project Citizen Saintand and also producing Kajrishvili's Horizon. For all of them Khalvashi hopes to get attention from festivals and sales agents, and is looking for coproducers and postproduction funds.
Scary Mother, a drama focusing on a 50-year-old housewife who decides to make her dream of writing come true against her family's disbelief, is supported by the Georgian National Film Center and will be delivered in 2017.
The Georgian/Macedonian coproduction Neighbors, which is supported by the Georgian National Film Center, the Macedonian Film Agency and Eurimages, tells the story of a resident of an old house in Tbilisi, who refuses to sell his apartment to a big investor. The film is set to be finished in 2017.
From a budget of 800,000, the black comedy Citizen Saint has covered only the development funding through the 20,000 EUR Eurimages Award received at the Baltic Event in 2016.
The drama Horizon already has the production funding secured. Focusing on a couple in their 40's during their separation, Horizon is already backed by the Georgian National Film Center and the Swedish Film Institute and is set to be delivered in 2018.
Khalvashi spoke with FNE about the benefits of coproducing with Georgia. "In Georgia we have several funds for filmmakers (the Georgian National Film Center, the Adjara Regional Fund and the Ministry of Culture and Monument Protection of Georgia). Georgia is an interesting place for filming, we have seven different climate zones, great locations, professional crews, low prices and a 25% cash rebate. My company Artizm provides a wide range of production services," he said.
"Private sector is not involved much in the filmmaking process, but still big companies and financiers invest in film projects," he added.
Distribution is a more difficult prospect. "It is hard to compete with Hollywood, like everywhere else in the world," he said, however, the recent successes of Georgian films have drawn more attention to the films in their domestic market.
Contact: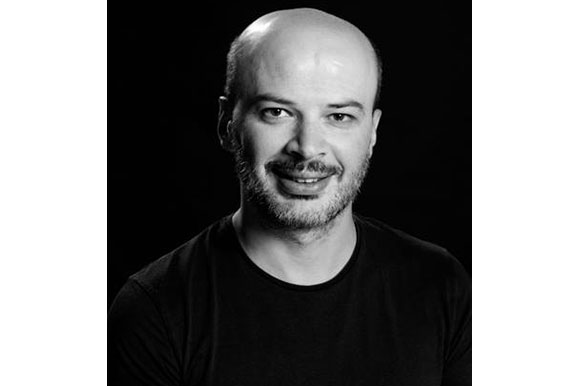 Phone: +99 5595926206
This email address is being protected from spambots. You need JavaScript enabled to view it.
www.artizm.studio
Selected filmography:

Citizen Saint - directed by Tinatin Kajrishvili, Georgia / France / Poland, in financing
Neighbors - directed by Gigisha Abashidze, Georgia / Macedonia), in postproduction
Scary Mother - directed by Ana Urushadze, Georgia, in postproduction
I Swam Enguri - directed by Anuna Bukia, 2016, Georgia, documentary
The Summer of Frozen Fountains - directed by Vano Burduli, 2015, Georgia / Russia
Brides - directed by Tinatin Kajrishvili, 2014, Georgia / France