In addition, the GNFC will actively introduce foreign filmmakers interested in filmmaking in Georgia to the Film In Georgia programme. Moreover, negotiations will be held with distributors, sales agents, representatives of cinemas and television, who will be interested in buying Georgian films.
For the lead role in Levan Akin's film And Then We Danced, Georgian actor Levan Gelbakhiani is among the top ten young, successful actors who will be presented as European Shooting Stars at the 70th Berlin Film Festival. The decision was made by a jury of industry experts. In a few days he will have the opportunity to meet casting managers, directors and actors in Berlin. The top ten young actors will be awarded the European Shooting Stars Award on 24 February.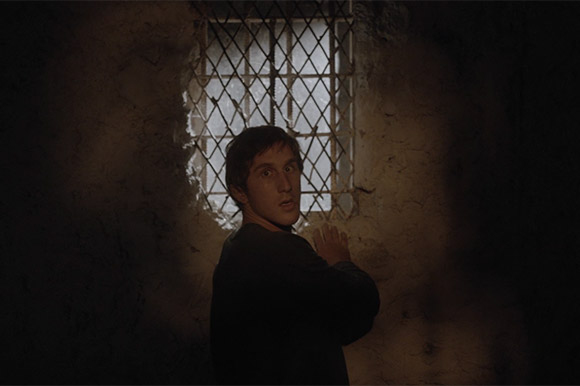 Two Georgian films will be screened at the Berlinale Market (Market Screenings). The new work of famous Georgian director Lana Ghoghoberidze, Golden Thread, and Uta Beria's debut feature film Negative Numbers.
Schedule of Screenings:
Golden Thread - February 22, 20:00, CinemaxX 2
Negative Numbers - February 21, 13:10 CinemaxX 14; And February 24, 11:20, dffb-Kino
Georgian filmmakers Nana Janelidze, Giorgi Ovashvili, Kakha Macharashvili and Khatuna Khundadze will attend the Berlin International Film Festival with the support of the National Film Center. They have already obtained funding from the GNFC and will present their film projects to foreign counterparts in Berlin. Two Georgian producers Tekla Machavariani (Emerging Producers) and Maka Gogaladze (Berlinale Talents) will also participate in the industry meetings. Film critic Giorgi Javakhishvili will attend the Berlinale with the support of the GNFC. He is the winner of the National Film Center Competition "Write about Georgian Cinema."
The traditional Georgian party will be held at the Marriott Hotel on 25 February for the guests of the Berlin International Film Festival.